[?]
Not a member? Sign-up now, it's free!
Login
[?]
These are links to some of the major sections in the mixtape collective.
Lists: Browse various lists that are generated by the loads of data we have collected.
Contests: Check out the latest contests, see previous winners, and find out how you can be a part
Music: Check out our ever-growing database of musical knowledge! Use it to find any artist, album, or track that has been entered since the birth of the site and rate and find detailed usage statistics.
Main
[?]
Tired of looking at the same old pages? Try checking out a random one, you never know what you might find...
Random!
Travelling Back In Time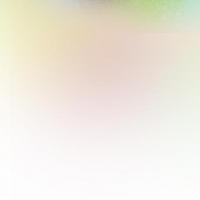 Travelling Back In Time
Created by:
Nidaba
Tracks:
13
Length:
00:55:38
Keywords
1. indie
2. mellow
3. driving
Created on
3/02/07 09:20pm
Level
5
Points
2291
Total visitors
59
Unique visitors
35
description:
This mix serves two purposes.
These songs came to me from various people when I was at that age when you suddenly realize how much more there is than what is being played on the radio. I know some of these bands have become fairly popular now and are played on the radio, but when they were given to me they were strange and new and different.
I listened to these songs on almost every road trip I went on as a teenager and I listen to them now whenever I want to recapture that feeling.
tracklist
1
Modest Mouse : Dramamine
Everyone knows that before you leave for a long trip you need some Dramamine.

SHOW MORE

Track 1 from This Is a Long Drive for Someone With Nothing to Think About
Length: 00:05:42
Year: 1996
Track Description:
Everyone knows that before you leave for a long trip you need some Dramamine.

SHOW LESS

2
Blur : Coffee and TV
Just try not to move your head to this.

SHOW MORE

Track 3 from 13
Length: 00:05:58
Year: 1999
Track Description:
Just try not to move your head to this.

SHOW LESS

3
Grandaddy : Broken Household Appliance National Forest
From Coffee and TVs to Broken Appliances

SHOW MORE

Track 7 from The Sophtware Slump
Length: 00:04:34
Year: 2000
Track Description:
From Coffee and TVs to Broken Appliances

SHOW LESS

4
Built to Spill : Big Dipper
You've been driving a bit and it's getting dark and you can almost see the Big Dipper now.

SHOW MORE

Track 3 from There's Nothing Wrong with Love
Length: 00:04:09
Year: 0000
Track Description:
You've been driving a bit and it's getting dark and you can almost see the Big Dipper now.

SHOW LESS

5
Yo La Tengo : Damage
Perfect for catching a quick nap while someone else drives.

SHOW MORE

Track 4 from I Can Hear the Heart Beating as One
Length: 00:04:39
Year: 1997
Track Description:
Perfect for catching a quick nap while someone else drives.

SHOW LESS

6
Grandaddy : Miner at the Dial-A-View
I know this breaks the rule of not having the same band on twice, but this just seemed to follow Damage too [...]

SHOW MORE

Track 10 from The Sophtware Slump
Length: 00:05:21
Year: 2000
Track Description:
I know this breaks the rule of not having the same band on twice, but this just seemed to follow Damage too well to leave it out.

SHOW LESS

7
Stephen Malkmus : Jo Jo's Jacket
Any song that mentions Yul Brynner makes me smile.

SHOW MORE

Track 3 from Stephen Malkmus
Length: 00:04:01
Year: 2001
Track Description:
Any song that mentions Yul Brynner makes me smile.

SHOW LESS

8
Catatonia : Game On
Back to some head swaying goodness.

SHOW MORE

Track 7 from Greatest Hits (Disc 1)
Length: 00:02:52
Year: 2002
Track Description:
Back to some head swaying goodness.

SHOW LESS

9
Badly Drawn Boy : Everybody's Stalking
The casual pace of the song almost makes the lyrics seem innocuous.

SHOW MORE

Track 2 from The Hour of Bewilderbeast
Length: 00:03:39
Year: 2000
Track Description:
The casual pace of the song almost makes the lyrics seem innocuous.

SHOW LESS

10
Dido : Honestly Ok
This is the song that introduced me to Dido. And the lyrics
"I just want to feel safe in my own skin
SHOW MORE
Track 7 from No Angel
Length: 00:04:38
Year: 0000
Track Description:
This is the song that introduced me to Dido. And the lyrics
"I just want to feel safe in my own skin
I just want to be happy again"
as a follow up to a song about stalking... I couldn't resist.

SHOW LESS

11
Cadallaca : Fake Karaoke Machine
Our road trip is almost at it's end and things are seeming a little sad.

SHOW MORE

Track 4 from Out West
Length: 00:02:24
Year: 2000
Track Description:
Our road trip is almost at it's end and things are seeming a little sad.

SHOW LESS

12
The Busy Signals : Headphone World
Even though the idea of this song may seem a bit sad I've always found it actually cheers me up. "I never feel [...]

SHOW MORE

Track 1 from Baby's First Beats
Length: 00:03:07
Year: 2000
Track Description:
Even though the idea of this song may seem a bit sad I've always found it actually cheers me up. "I never feel alone. With the headphones on."

SHOW LESS

13
Quasi : The Star You Left Behind
The perfect accompaniment to arriving at your destination and realizing the trip is done.

SHOW MORE

Track 4 from Field Studies
Length: 00:04:34
Year: 1999
Track Description:
The perfect accompaniment to arriving at your destination and realizing the trip is done.

SHOW LESS
Tag Board
You must log in to leave a tag
Stuff
Quick Jump
Nidaba's other mixes
Related mixes
recent visitors
show all