[?]
Not a member? Sign-up now, it's free!
Login
[?]
These are links to some of the major sections in the mixtape collective.
Lists: Browse various lists that are generated by the loads of data we have collected.
Contests: Check out the latest contests, see previous winners, and find out how you can be a part
Music: Check out our ever-growing database of musical knowledge! Use it to find any artist, album, or track that has been entered since the birth of the site and rate and find detailed usage statistics.
Main
[?]
Tired of looking at the same old pages? Try checking out a random one, you never know what you might find...
Random!
a ribbon of eldritch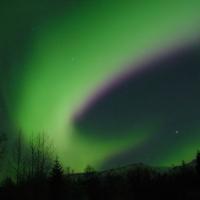 a ribbon of eldritch
Created by:
flarets
Tracks:
12
Length:
00:45:44
Keywords
1. brass
2. cabaret
3. repeatable
Created on
8/18/08 10:31pm
Level
2
Points
1473
Total visitors
25
Unique visitors
15
description:
I dreamt that I was dreaming,
upon waking still was sleeping.
So I'll dream until I wake
unto the world I was before.

I tried a slightly different approach to creating this mix, although it still follows the mixtape rules. I looked for instrumental elements, specifically brass and cabaret in most tracks to make it more coherent overall. The first and last set of tracks also have a common dreamlike or otherworldly theme, making the mix replayable.
tracklist
1
Yo La Tengo : Black Flowers
A longer song as a for the introduction. Chosen for its appropriateness and tuba baseline.

SHOW MORE

Track 5 from I Am Not Afraid of You and I Will Beat Your Ass
Length: 00:04:28
Year: 2006
Track Description:
A longer song as a for the introduction. Chosen for its appropriateness and tuba baseline.

SHOW LESS

2
The Vines : I'm Only Sleeping
With apologies to Beatles fans. I originally included the original version of this song, but after some delibe [...]

SHOW MORE

Track 9 from I Am Sam
Length: 00:03:06
Year: 2002
Track Description:
With apologies to Beatles fans. I originally included the original version of this song, but after some deliberation deemed the tempo of this to be more appropriate. It includes a faithful reproduction of the lyrics.

SHOW LESS

3
Aimee Mann : Ghost World
More or less my favourite song on Bachelor No. 2. Aimee Mann has a uniquely melancholy style that fits well.

SHOW MORE

Track 7 from Bachelor No. 2 or, the Last Remains of the Dodo
Length: 00:03:32
Year: 1999
Track Description:
More or less my favourite song on Bachelor No. 2. Aimee Mann has a uniquely melancholy style that fits well.

SHOW LESS

4
The Lucksmiths : Sunlight in a Jar
Marking a change in theme, this is probably the most well-known of Lucksmith songs. As is characteristic, it h [...]

SHOW MORE

Track 6 from Warmer Corners
Length: 00:03:23
Year: 2005
Track Description:
Marking a change in theme, this is probably the most well-known of Lucksmith songs. As is characteristic, it has creative lyrics and good imagery.

SHOW LESS

5
Sloan : Everything You've Done Wrong
Melodically, this song is all about the brass encore, a recurring section in this mix. For me it will forever [...]

SHOW MORE

Track 3 from The Virgin Suicides
Length: 00:03:26
Year: 2000
Track Description:
Melodically, this song is all about the brass encore, a recurring section in this mix. For me it will forever be associated with The Virgin Suicides, a movie I was once obsessed with.

SHOW LESS

6
The Hippos : Wasting My Life
Call me strange, at one point I used to stay up all night watching video clips. The best new songs are on arou [...]

SHOW MORE

Track 2 from Heads Are Gonna Roll
Length: 00:02:39
Year: 1999
Track Description:
Call me strange, at one point I used to stay up all night watching video clips. The best new songs are on around 3am - this was one of them. It's something of a one-hit-wonder that noone's heard of - perfect for use in a mixtape.

SHOW LESS

7
Billy Joel : Uptown Girl
An upbeat Billy Joel song, similar to his more recent work. My parents listened to him at length "in the backg [...]

SHOW MORE

Track 6 from An Innocent Man
Length: 00:03:21
Year: 1983
Track Description:
An upbeat Billy Joel song, similar to his more recent work. My parents listened to him at length "in the background" so I ended up memorising the words to all of his songs.

SHOW LESS

8
Paul Simon : You Can Call Me Al
I wasn't always into music. This is the first song I ever fell in love with. We had just arrived in Malaysia a [...]

SHOW MORE

Track 6 from Graceland
Length: 00:04:40
Year: 1986
Track Description:
I wasn't always into music. This is the first song I ever fell in love with. We had just arrived in Malaysia and booked into a hotel. I soon forgot the foreigness and sterility of the place when I heard it on the tiny radio. I never got the title, but always remembered the track. By chance I heard it again years later on a radio station in Brisbane, carefully noting the artist.

SHOW LESS

9
Death Cab for Cutie : I WIll Follow You Into the Dark
A song on the desperation of love. This track changes the tone of the mix for the last set.

SHOW MORE

Track 5 from Plans
Length: 00:03:09
Year: 2005
Track Description:
A song on the desperation of love. This track changes the tone of the mix for the last set.

SHOW LESS

10
Badly Drawn Boy : Everybody's Stalking
After being told about this singer/songwriter, I quickly latched onto this song as my favourite. I love minor [...]

SHOW MORE

Track 2 from The Hour of Bewilderbeast
Length: 00:03:39
Year: 2000
Track Description:
After being told about this singer/songwriter, I quickly latched onto this song as my favourite. I love minor tones in melodies, this track also carries the theme lyrically.

SHOW LESS

11
Mikelangelo and the Black Sea Gentlemen : The Wandering Song
I first saw this band at the Visi theatre and bought the album "Journey Through the Land of Shadows" straight [...]

SHOW MORE

Track 12 from Journey Through the Land of Shadows
Length: 00:05:04
Year: 2002
Track Description:
I first saw this band at the Visi theatre and bought the album "Journey Through the Land of Shadows" straight afterwards. Cabaret is an underappreciated genre in my opinion. Relatively unknown, they are fantastic entertainers.

SHOW LESS

12
The Tea Party : psychopomp
I tried to keep the strong male vocal theme here. This track is from my favourite Tea Party album, Transmissio [...]

SHOW MORE

Track 3 from Transmission
Length: 00:05:17
Year: 1997
Track Description:
I tried to keep the strong male vocal theme here. This track is from my favourite Tea Party album, Transmission, which was recommended to me in my final year of highschool. A psychopomp conducts souls to the underworld.

SHOW LESS
Tag Board
You must log in to leave a tag
Stuff
Quick Jump
flarets's other mixes
Related mixes
recent visitors
show all