[?]
Not a member? Sign-up now, it's free!
Login
[?]
These are links to some of the major sections in the mixtape collective.
Lists: Browse various lists that are generated by the loads of data we have collected.
Contests: Check out the latest contests, see previous winners, and find out how you can be a part
Music: Check out our ever-growing database of musical knowledge! Use it to find any artist, album, or track that has been entered since the birth of the site and rate and find detailed usage statistics.
Main
[?]
Tired of looking at the same old pages? Try checking out a random one, you never know what you might find...
Random!
Hotel Room Blues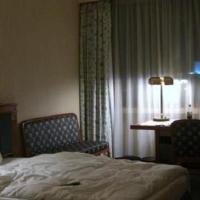 Hotel Room Blues
Created by:
Calaveth
Tracks:
16
Length:
01:03:26
Keywords
1. Business Trip
2. Hotel
3. Bored
Created on
9/03/08 04:56pm
Level
3
Points
1743
Total visitors
28
Unique visitors
16
description:
Part of my job includes a bunch of business trips. Sometimes it's fun, an opportunity to see new places, meet new people, all that. But most of the time it's just rather dreary, trying to make time pass in hotel rooms that all look much the same.

This mix is put together only using the music that is on either my iPod or my laptop. I have to be able to listen to it *now*, after all.
tracklist
1
Bjork : Hunter
If there's a future potpourri mix contest, this might be my opener. For a long while, I completely overlooked [...]

SHOW MORE

Track 1 from Homogenic
Length: 00:04:15
Year: 1997
Track Description:
If there's a future potpourri mix contest, this might be my opener. For a long while, I completely overlooked Homogenic. Silly me.

SHOW LESS

2
Venetian Snares : Felbomlasztott mentőkocsi (Bong-Ra remix)
Candidate for Least Marketable Song Title. Fantastic dramatic music though. Not sure what this is supposed to [...]

SHOW MORE

Track 1 from 4 Adaptations of Rossz csillag alatt született
Length: 00:03:56
Year: 2006
Track Description:
Candidate for Least Marketable Song Title. Fantastic dramatic music though. Not sure what this is supposed to be called - breakcore?

SHOW LESS

3
Apparat : Arcadia
Soaring electronic harmonies from one of 2007's best albums.

SHOW MORE

Track 9 from Walls
Length: 00:05:10
Year: 2007
Track Description:
Soaring electronic harmonies from one of 2007's best albums.

SHOW LESS

4
Little Dragon : After the Rain
Jazzy trip-hop from Sweden with Yukimi Nagano, one of the finest new voices I've heard in recent years.
[...]

SHOW MORE

Track 7 from Little Dragon
Length: 00:04:04
Year: 2007
Track Description:
Jazzy trip-hop from Sweden with Yukimi Nagano, one of the finest new voices I've heard in recent years.

Oh, and have I mentioned recently how much it tend to rain in Sweden during summer? No?

SHOW LESS

5
Battles : Leyendecker
I love Battles, but one song at a time is quite enough of their spaced out math rock.

SHOW MORE

Track 5 from Mirrored
Length: 00:02:48
Year: 2007
Track Description:
I love Battles, but one song at a time is quite enough of their spaced out math rock.

SHOW LESS

6
PJ Harvey : Angelene
These days, there seem to be a PJ Harvey track on more or less every mixtape I make. I guess that's alright.

SHOW MORE

Track 1 from Is This Desire?
Length: 00:03:34
Year: 0000
Track Description:
These days, there seem to be a PJ Harvey track on more or less every mixtape I make. I guess that's alright.

SHOW LESS

7
Bardo Pond : Wank
A nice transition from PJ Harvey to Boris.

SHOW MORE

Track 4 from Amanita
Length: 00:05:29
Year: 1996
Track Description:
A nice transition from PJ Harvey to Boris.

SHOW LESS

8
Boris : Afterburner
Screeching guitars melt faces. And they're not even trying very hard.

SHOW MORE

Track 8 from Pink
Length: 00:04:22
Year: 2005
Track Description:
Screeching guitars melt faces. And they're not even trying very hard.

SHOW LESS

9
Eagles of Death Metal : Already Died
Rocking out. It doesn't have to be complicated.

SHOW MORE

Track 10 from Peace Love Death Metal
Length: 00:03:00
Year: 2004
Track Description:
Rocking out. It doesn't have to be complicated.

SHOW LESS

10
Electrelane : Take the Bit Between Your Teeth
I think there are few retired bands that I so consistently think of their retirement with such disappointment. [...]

SHOW MORE

Track 5 from The Power Out
Length: 00:04:59
Year: 2004
Track Description:
I think there are few retired bands that I so consistently think of their retirement with such disappointment. I had just seen them live last summer at a festival, had never heard them before and thought they were great, certain to make great stuff in the future, then just a few months later the announcement that they're disbanding. :(

SHOW LESS

11
Okkervil River : John Allyn Smyth Sails
A new discovery to me. A pretty dark story: "
From a bridge on Washington Avenue, the year of 1972
B [...]

SHOW MORE

Track 9 from The Stage Names
Length: 00:04:33
Year: 2007
Track Description:
A new discovery to me. A pretty dark story: "
From a bridge on Washington Avenue, the year of 1972
Broke my bones and skull and it was memorable
It was half a second and I was halfway down"

SHOW LESS

12
Bob Dylan : Subterranean Homesick Blues
I'm homesick not because home is *that* great, but because here sucks.

SHOW MORE

Track 1 from Bringing It All Back Home
Length: 00:02:24
Year: 1965
Track Description:
I'm homesick not because home is *that* great, but because here sucks.

SHOW LESS

13
Iron and Wine : White Tooth Man
Said the plain clothes cop to the holy ghost
"I've heard nothing yet that wasn't the wind"
A [...]

SHOW MORE

Track 2 from The Shepherd's Dog
Length: 00:03:57
Year: 2007
Track Description:
Said the plain clothes cop to the holy ghost
"I've heard nothing yet that wasn't the wind"
And we all got sick on a strip club meal
While the statehouse pardoned all the witches again
So the white tooth man with his kids in the car
And a wad of money that was already spent
Said "I love my dog but she just ran away,
She'll keep running like the world never ends"

SHOW LESS

14
Neko Case : Things That Scare Me
"Fluorescent lights engage
Blackbirds frying on a wire
Same birds that followed me to school When I [...]

SHOW MORE

Track 1 from Blacklisted
Length: 00:02:30
Year: 2002
Track Description:
"Fluorescent lights engage
Blackbirds frying on a wire
Same birds that followed me to school When I was young
Were they trying to tell me something
Were they telling me to run"

SHOW LESS

15
Band of Horses : No One's Gonna Love you
I suppose it's only really the title that fits the melancholy I'm after, but it's such a great song I couldn't [...]

SHOW MORE

Track 7 from Cease to Begin
Length: 00:03:39
Year: 2007
Track Description:
I suppose it's only really the title that fits the melancholy I'm after, but it's such a great song I couldn't help but include it.

SHOW LESS

16
Telefon Tel Aviv : Life Is All About Taking Things in and Putting Things Out
I can't quite decide if the title of this instrumental track is just nonsense or a koan to contemplate until I [...]

SHOW MORE

Track 5 from Fahrenheit Fair Enough
Length: 00:04:46
Year: 2001
Track Description:
I can't quite decide if the title of this instrumental track is just nonsense or a koan to contemplate until I find enlightenment. Either way, it's a nice closing track.

SHOW LESS
Tag Board
You must log in to leave a tag
Stuff
Quick Jump
Calaveth's other mixes
Related mixes
recent visitors
show all