[?]
Not a member? Sign-up now, it's free!
Login
[?]
These are links to some of the major sections in the mixtape collective.
Lists: Browse various lists that are generated by the loads of data we have collected.
Contests: Check out the latest contests, see previous winners, and find out how you can be a part
Music: Check out our ever-growing database of musical knowledge! Use it to find any artist, album, or track that has been entered since the birth of the site and rate and find detailed usage statistics.
Main
[?]
Tired of looking at the same old pages? Try checking out a random one, you never know what you might find...
Random!
Glad You're On My Side, Still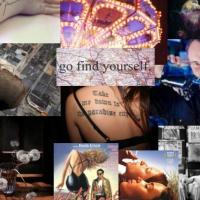 Glad You're On My Side, Still
Created by:
kristwh
Tracks:
15
Length:
00:51:53
Keywords
1. Friendship
2. Driving
3. Post Punk
Created on
8/06/10 12:34am
Level
1
Points
981
Total visitors
18
Unique visitors
7
description:
Old mix I made for Nicole.

Title is from Taxi Ride.
tracklist
1
Tori Amos : Taxi ride
no description

SHOW MORE

Track 14 from Scarlet's Walk
Length: 00:04:01
Year: 2002
Track Description:
no description

SHOW LESS

2
The Cure : Primary
no description

SHOW MORE

Track 2 from Faith
Length: 00:03:34
Year: 1981
Track Description:
no description

SHOW LESS

3
Echo and the Bunnymen : Rescue
no description

SHOW MORE

Track 7 from Crocodiles
Length: 00:04:30
Year: 1980
Track Description:
no description

SHOW LESS

4
The Smiths : William, It Was Really Nothing
no description

SHOW MORE

Track 10 from Louder Than Bombs
Length: 00:02:11
Year: 1987
Track Description:
no description

SHOW LESS

5
The Only Ones : Another Girl, Another Planet
no description

SHOW MORE

Track 2 from The Only Ones
Length: 00:03:02
Year: 1978
Track Description:
no description

SHOW LESS

6
The Stranglers : Duchess
Duch of the terrace never grew up
I hope she never will
Broken down TV sits in the corner
SHOW MORE
Track 9 from The Raven
Length: 00:02:41
Year: 1987
Track Description:
Duch of the terrace never grew up
I hope she never will
Broken down TV sits in the corner
Picture's standing still
Standing still

Duch of the terrace knows all her heritage
Says she's Henry's kid
Knows all her history in the family
Needs a man God forbid!
God forbid!

And it sounds like an empty house
Standing still
And it's quieter than a mouse
Standing still

Duch of the terrace never grew up
I hope she never will
Says she's an heiress, sits in her terrace
Says she's got time to kill
Time to kill

And the Rodney's are queuing up
God forbid!
And they all want to win the cup
God forbid!

Duchess Duchess
Duchess Duchess
Duchess Duchess

And the Rodney's are queuing up
God forbid!
And the Rodney's are queuing up
God forbid!
And the Rodney's are queuing up
God forbid!

SHOW LESS

7
Girls At Our Best : Fast Boyfriends
no description

SHOW MORE

Track 9 from Pleasure
Length: 00:02:50
Year: 1981
Track Description:
no description

SHOW LESS

8
The Slits : Typical Girls
no description

SHOW MORE

Track 9 from Cut
Length: 00:03:57
Year: 1979
Track Description:
no description

SHOW LESS

9
Le Tigre : What's Yr Take On Cassavetes
no description

SHOW MORE

Track 3 from Le Tigre
Length: 00:02:22
Year: 1999
Track Description:
no description

SHOW LESS

10
Adam And The Ants : Cartrouble (single version)
no description

SHOW MORE

Track 18 from Dirk Wears White Sox
Length: 00:03:25
Year: 2005
Track Description:
no description

SHOW LESS

11
The Clash : Bankrobber
no description

SHOW MORE

Track 11 from The Singles
Length: 00:04:33
Year: 1982
Track Description:
no description

SHOW LESS

12
Penetration : Life's A Gamble
no description

SHOW MORE

Track 2 from Moving Targets
Length: 00:02:59
Year: 1978
Track Description:
no description

SHOW LESS

13
Bob Dylan : Tangled Up in Blue
no description

SHOW MORE

Track 1 from Blood on the Tracks
Length: 00:05:44
Year: 0000
Track Description:
no description

SHOW LESS

14
The Clean : Tally Ho!
no description

SHOW MORE

Track 10 from It's Bigger Than Both of Us: N.Z. Singles 1979-82 (disc 1)
Length: 00:02:47
Year: 1981
Track Description:
no description

SHOW LESS

15
Horrorpops : Thelma & Louise
Thelma & Louise

SHOW MORE

Track 1 from Kiss Kiss Kill Kill
Length: 00:03:17
Year: 2008
Track Description:
Thelma & Louise

SHOW LESS
Tag Board
You must log in to leave a tag
Stuff
Quick Jump
kristwh's other mixes
Related mixes
recent visitors
show all