[?]
Not a member? Sign-up now, it's free!
Login
[?]
These are links to some of the major sections in the mixtape collective.
Lists: Browse various lists that are generated by the loads of data we have collected.
Contests: Check out the latest contests, see previous winners, and find out how you can be a part
Music: Check out our ever-growing database of musical knowledge! Use it to find any artist, album, or track that has been entered since the birth of the site and rate and find detailed usage statistics.
Main
[?]
Tired of looking at the same old pages? Try checking out a random one, you never know what you might find...
Random!
Colored in the Key of E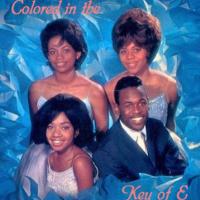 Colored in the Key of E
Created by:
RetroJoe
Tracks:
20
Length:
01:05:14
Keywords
1. key of E
2. R&B
3. colored
Created on
9/16/08 09:23pm
Level
3
Points
1572
Total visitors
22
Unique visitors
14
description:
This is one in a series. I've done similar mixes in the Keys of G, B & F so far as well. These songs are in order by beats per minute (starting at 84 bpm and ending at 112 bpm). The picture is of the Orlons who had two classic tunes on this mix.
tracklist
1
Tommy Tucker : High Heel Sneakers
This comes from one of the peak years of R&B. This singer had one big hit in this song (1964 #11).

SHOW MORE

Track 0 from
Length: 00:02:48
Year:
Track Description:
This comes from one of the peak years of R&B. This singer had one big hit in this song (1964 #11).

SHOW LESS

2
Otis Clay : She's About a Mover
This was his only charted single, but it barely made it; good song though (1968 #97).

SHOW MORE

Track 0 from
Length: 00:02:58
Year:
Track Description:
This was his only charted single, but it barely made it; good song though (1968 #97).

SHOW LESS

3
The Exciters : Tell Him
This quartet from Jamaica, NY had their first and biggest hit with this song (1963 #4).

SHOW MORE

Track 0 from Great Ladies of Rock & Roll: The '60s
Length: 00:02:34
Year: 0000
Track Description:
This quartet from Jamaica, NY had their first and biggest hit with this song (1963 #4).

SHOW LESS

4
The Orlons : South Street
This group from Philly exploded on the R&B scene in 1962-63, and this was one of their biggest hits (1963 #3). [...]

SHOW MORE

Track 0 from
Length: 00:02:14
Year:
Track Description:
This group from Philly exploded on the R&B scene in 1962-63, and this was one of their biggest hits (1963 #3).

SHOW LESS

5
William Devaughn : Be Thankful For What You Got
One of my favorites; a great groove (his first and biggest of two charters in 1974, #4).

SHOW MORE

Track 6 from Be Thankful For What You Got
Length: 00:03:20
Year: 1974
Track Description:
One of my favorites; a great groove (his first and biggest of two charters in 1974, #4).

SHOW LESS

6
Aretha Franklin : Until You Come Back to Me
Another groovy number from a classic artist (she's way up there on my list of favorite artists) (1974 #3).

SHOW MORE

Track 0 from
Length: 00:03:23
Year:
Track Description:
Another groovy number from a classic artist (she's way up there on my list of favorite artists) (1974 #3).

SHOW LESS

7
Isley Brothers : Love the One You're With
This song was so good that Steven Stills jumped on it and covered it just months after it came out (1971 #18). [...]

SHOW MORE

Track 0 from
Length: 00:03:42
Year:
Track Description:
This song was so good that Steven Stills jumped on it and covered it just months after it came out (1971 #18).

SHOW LESS

8
Earth, Wind, and Fire : Shining Star
Their best performing hit; still a great groove (1975 #1).

SHOW MORE

Track 0 from
Length: 00:02:51
Year:
Track Description:
Their best performing hit; still a great groove (1975 #1).

SHOW LESS

9
Otis Redding : (Sittin' On) The Dock of the Bay
Doesn't get much better than this one; his best performing hit also (1968 #1).

SHOW MORE

Track 13 from Pain In My Heart
Length: 00:02:45
Year: 0000
Track Description:
Doesn't get much better than this one; his best performing hit also (1968 #1).

SHOW LESS

10
Cab Calloway : Minnie the Moocher (Blues Brothers soundtrack)
In stereo! Great live version of this super classic from the '30s (1980; originally #1 in 1931).

SHOW MORE

Track 0 from
Length: 00:03:25
Year:
Track Description:
In stereo! Great live version of this super classic from the '30s (1980; originally #1 in 1931).

SHOW LESS

11
Parliament/Funkadelic : Tear the Roof Off the Sucker (Give Up the Funk)
This super funky number was their best performing hit (1976 #15).

SHOW MORE

Track 0 from
Length: 00:05:47
Year:
Track Description:
This super funky number was their best performing hit (1976 #15).

SHOW LESS

12
Sly and The Family Stone : Thank You (Falettinme Be Mice Elf Agin)
Their 2nd of three number #1 hits (1970); quite a few years earlier than the last song, but still a pretty fun [...]

SHOW MORE

Track 0 from
Length: 00:04:38
Year:
Track Description:
Their 2nd of three number #1 hits (1970); quite a few years earlier than the last song, but still a pretty funky number.

SHOW LESS

13
Eddie Floyd : Knock on Wood
This favorite of mine was his first and biggest R&B hit (1966 #28, R&B #1). Amil Stewart had a #1 Pop hit wit [...]

SHOW MORE

Track 0 from
Length: 00:03:00
Year:
Track Description:
This favorite of mine was his first and biggest R&B hit (1966 #28, R&B #1). Amil Stewart had a #1 Pop hit with this song in 1979.

SHOW LESS

14
Freda Payne : Band of Gold
This epic song was her first and biggest hit; another favorite of mine (1970 #3).

SHOW MORE

Track 1 from Band of Gold
Length: 00:02:53
Year: 1970
Track Description:
This epic song was her first and biggest hit; another favorite of mine (1970 #3).

SHOW LESS

15
Little Anthony and The Imperials : Goin' Out of My Head
His 2nd biggest hit; another classic (1964 #6).

SHOW MORE

Track 0 from
Length: 00:02:32
Year:
Track Description:
His 2nd biggest hit; another classic (1964 #6).

SHOW LESS

16
Chic : Good Times
Their 2nd of two #1 hits; a good time song if there ever was one (1979).

SHOW MORE

Track 0 from
Length: 00:03:41
Year:
Track Description:
Their 2nd of two #1 hits; a good time song if there ever was one (1979).

SHOW LESS

17
The Spinners : Mighty Love
This group had so many big hits that this is only their 12th biggest one (1974 #20).

SHOW MORE

Track 0 from
Length: 00:04:56
Year:
Track Description:
This group had so many big hits that this is only their 12th biggest one (1974 #20).

SHOW LESS

18
Wilson Pickett : In The Midnight Hour
His 8th biggest hit, but no less great (1965 #21). Although others have covered this song, his still charts t [...]

SHOW MORE

Track 1 from The Very Best of Wilson Pickett
Length: 00:02:38
Year: 1993
Track Description:
His 8th biggest hit, but no less great (1965 #21). Although others have covered this song, his still charts the highest.

SHOW LESS

19
The Orlons : Don't Hang Up
The second in a string of three initial big hits by this group exudes greatness (1962 #4).

SHOW MORE

Track 0 from
Length: 00:02:18
Year:
Track Description:
The second in a string of three initial big hits by this group exudes greatness (1962 #4).

SHOW LESS

20
Don Gardner and Dee Dee Ford : I Need Your Loving
This duo from Philly scored their first and biggest hit with this hot, soulful number (1962 #20).

SHOW MORE

Track 0 from
Length: 00:02:51
Year:
Track Description:
This duo from Philly scored their first and biggest hit with this hot, soulful number (1962 #20).

SHOW LESS
Tag Board
You must log in to leave a tag
Stuff
Quick Jump
RetroJoe's other mixes
Related mixes
recent visitors
show all