[?]
Not a member? Sign-up now, it's free!
Login
[?]
These are links to some of the major sections in the mixtape collective.
Lists: Browse various lists that are generated by the loads of data we have collected.
Contests: Check out the latest contests, see previous winners, and find out how you can be a part
Music: Check out our ever-growing database of musical knowledge! Use it to find any artist, album, or track that has been entered since the birth of the site and rate and find detailed usage statistics.
Main
[?]
Tired of looking at the same old pages? Try checking out a random one, you never know what you might find...
Random!
on the day i leave home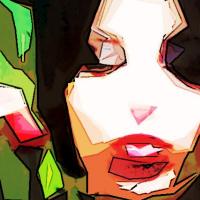 on the day i leave home
Created by:
hippie
Tracks:
2
Length:
00:06:08
Keywords
1. fucking
2. car
3. alarm
Created on
3/04/10 07:37pm
Level
1
Points
1087
Total visitors
9
Unique visitors
3
description:
// i started this mix on 10.24.08. two months later i left home. spent the whole year living in a different state. came back home four months ago.

who knows, maybe if i'd finished the mix, it would have worked out there... //




when i finally leave home, i'll leave this mixtape to my family. with a letter, of course, explaining why and where and how.

well, it's a very short selection. but each one of this songs mean a lot to me.

**
something BIZARRE has just happend. i'm here, writing this description and watching a fine DVD one of my students lent me. big brother and the OLDING company. i swear it says olding on the cover. ¬¬ and then peter albin says, just before playing 'light is faster than sound', some stuff about runaways, and the scandals and the problems and the despair and blablabla. and i don't know why but the subtitles are in chinese ... anyway, i feel like he's talking to me.

and now, 'light is faster than sound'.

and there's a fucking car alarm pissing me off. at 1am.

MUSIC, PLEASE!
Tag Board
You must log in to leave a tag
Stuff
Quick Jump
hippie's other mixes
Related mixes
recent visitors
show all