[?]
Not a member? Sign-up now, it's free!
Login
[?]
These are links to some of the major sections in the mixtape collective.
Lists: Browse various lists that are generated by the loads of data we have collected.
Contests: Check out the latest contests, see previous winners, and find out how you can be a part
Music: Check out our ever-growing database of musical knowledge! Use it to find any artist, album, or track that has been entered since the birth of the site and rate and find detailed usage statistics.
Main
[?]
Tired of looking at the same old pages? Try checking out a random one, you never know what you might find...
Random!
Wierd Looks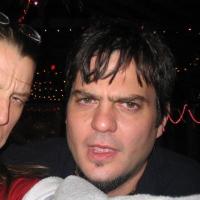 Wierd Looks
Created by:
Azuken
Tracks:
10
Length:
00:43:08
Keywords
1. Car
2. Random
3. Stupid kids at my school listen to shitty music.
Created on
10/24/06 09:06pm
Level
4
Points
1879
Total visitors
58
Unique visitors
36
description:
So, every day when im driving out of school, I plug my ipod in and jam out. Who dosent love to play music really loud? Anyways, I dont listen to the most accepted music, unless im in a hip hop mood.

So these are just songs I will listen to and get funny looks for. I dont really care, its what i enjoy.

Public Schooling is fucked.
tracklist
1
Death from Above 1979 : Turn It Out
Im not sure why I get wierd looks for this song. Its not that wierd. The vocals are a little whacky. Its proba [...]

SHOW MORE

Track 1 from You're A Woman, I'm A Machine
Length: 00:02:38
Year: 2004
Track Description:
Im not sure why I get wierd looks for this song. Its not that wierd. The vocals are a little whacky. Its probably the loud whining sounds towards the end. O-Well.

SHOW LESS

2
Gorillaz : Every Planet We Reach Is Dead
I don't think people relise that its the gorillaz. Most kids here love the mainstream Gorillaz tunes. What a p [...]

SHOW MORE

Track 8 from Demon Days
Length: 00:04:53
Year: 2005
Track Description:
I don't think people relise that its the gorillaz. Most kids here love the mainstream Gorillaz tunes. What a pitty. honestly.

SHOW LESS

3
Asian Kung-Fu Generation : Gekkou
They sing in Japanese. Of course I'm going to get some odd looks for this one. I mean, how often do you see a [...]

SHOW MORE

Track 4 from Blue Train [Single]
Length: 00:06:21
Year: 2005
Track Description:
They sing in Japanese. Of course I'm going to get some odd looks for this one. I mean, how often do you see a kid, whiter then his bed sheet listening to Japanese indie Rock.

SHOW LESS

4
Bury Your Dead : 69 Times a Charm
This song is fast, loud, and sounds really fucking good in my car. The vocals are what get the wierd looks, Li [...]

SHOW MORE

Track 8 from You Had Me at Hello
Length: 00:02:08
Year: 2005
Track Description:
This song is fast, loud, and sounds really fucking good in my car. The vocals are what get the wierd looks, Like most of my music.

SHOW LESS

5
Darude : Sandstorm (Original Mix)
People never see me as one that listens to techno. Well I really love this song and get many odd looks, and ra [...]

SHOW MORE

Track 2 from Sandstorn (Single)
Length: 00:07:24
Year: 2000
Track Description:
People never see me as one that listens to techno. Well I really love this song and get many odd looks, and raised eyebrows.

SHOW LESS

6
Dir En Grey : Dead Tree
This song is soooooo good, Its what got me hooked on them. Japanese + screaming = WTF for some.

SHOW MORE

Track 9 from Withering To Death
Length: 00:04:50
Year: 2006
Track Description:
This song is soooooo good, Its what got me hooked on them. Japanese + screaming = WTF for some.

SHOW LESS

7
Casey Jones : Pain 101
Theres no straight edgers at my school. So think its just a bunch of noise. Sad, really.

XXX

SHOW MORE

Track 12 from The Few, The Proud, The Crucial
Length: 00:03:25
Year: 2004
Track Description:
Theres no straight edgers at my school. So think its just a bunch of noise. Sad, really.

XXX

SHOW LESS

8
Willie Nelson : City of New Orleans
Country is shunned quite a bit at my school. But i love Willie Nelson. He is pretty hot for a guy.

SHOW MORE

Track 6 from Essential Willie Nelson
Length: 00:04:52
Year: 0000
Track Description:
Country is shunned quite a bit at my school. But i love Willie Nelson. He is pretty hot for a guy.

SHOW LESS

9
Between the Buried and Me : Alaska
My favorite track by these guys. Kids at my school dont get metal music. So they dont know what to think.

SHOW MORE

Track 2 from Alaska
Length: 00:03:59
Year: 2006
Track Description:
My favorite track by these guys. Kids at my school dont get metal music. So they dont know what to think.

SHOW LESS

10
Devo : Whip It
Even I hold up a wtf sign for devo. Heck yes.

SHOW MORE

Track 3 from Freedom of Choice
Length: 00:02:38
Year: 1980
Track Description:
Even I hold up a wtf sign for devo. Heck yes.

SHOW LESS
Tag Board
You must log in to leave a tag
Stuff
Quick Jump
Azuken's other mixes
Related mixes
recent visitors
show all