[?]
Not a member? Sign-up now, it's free!
Login
[?]
These are links to some of the major sections in the mixtape collective.
Lists: Browse various lists that are generated by the loads of data we have collected.
Contests: Check out the latest contests, see previous winners, and find out how you can be a part
Music: Check out our ever-growing database of musical knowledge! Use it to find any artist, album, or track that has been entered since the birth of the site and rate and find detailed usage statistics.
Main
[?]
Tired of looking at the same old pages? Try checking out a random one, you never know what you might find...
Random!
summer fall winter spring summer autumn.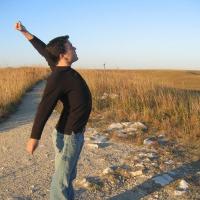 summer fall winter spring summer autumn.
Created by:
JShay
Tracks:
16
Length:
01:15:22
Keywords
1. maturing
2. struggle
3. enlightenment
Created on
12/05/08 06:57pm
Level
2
Points
1366
Total visitors
25
Unique visitors
9
description:
This holiday season, I decided I'd make a CD for all of my friends. Just one CD, which is lazy, sure, but it's a calculated mix that explores my journey from arrest and mental breakdown, dropping out of school, living in a hippie-house and drinking all the time, to the sense of happiness that I now have, and have spent most of my young life trying to attain.
tracklist
1
The Jim Yoshii Pile-Up : Silver Sparkler
Two weeks after my high school graduation, and just three months after turning eighteen, I was arrested for po [...]

SHOW MORE

Track 6 from picks us apart
Length: 00:03:26
Year: 2005
Track Description:
Two weeks after my high school graduation, and just three months after turning eighteen, I was arrested for possession of marijuana and paraphernalia. A lot of the details are kind of mugged up, because Kansas laws are sketchy and vague. Bottom line, I spent the night in jail. Being a person prone to anxiety and suicidal tendencies, I dug my thumb fingernail into my left wrist and pushed and pushed. While taking my information, the officer who was 'caring' for me noticed this, asked if I had suicidal tendencies and whether or not I had any at that moment. I did, obviously. I was put on "suicide watch," which basically means they wrap a blanket around you (velcro to secure it,) and lay you on a sleeping mat. There was no way I was gonna die on their watch.
Everything had finally come to head. In high school, I was popular and academically sound. Teachers and students liked me, and my reputation was pretty clean. I was known to be promiscuous, but only with older boys, and always classy. It was a well documented fact that I drank alcohol, but I always showed up on time for any forensics meet or early rehearsal on Saturdays and Sundays.
After this night, my name was in the paper as a criminal, and I was in an ambulance - being transferred from the ER to the "Mental Health Unit" at Mercy Regional Hospital in Manhattan, KS. I spent three days there, which was enough.

Stand-out lyric:
"They sat me down and upped the dose and said 'Son, tell us what to do. This isn't only killing you."

SHOW LESS

2
Damien Rice : Coconut Skins
The summer followed as if nothing really happened. Everything was fun and pure and drunken, as movies will le [...]

SHOW MORE

Track 6 from 9
Length: 00:03:45
Year: 2006
Track Description:
The summer followed as if nothing really happened. Everything was fun and pure and drunken, as movies will lead you to believe everyone's summers are. My tallest two friends went to Hawaii and Colorado, respectively, and found themselves, discovering that they were just smaller parts of something bigger. I, instead, decided to stay lost. I didn't want to know any direction because I was going to have to stay put for a while and live with probation and whatnot. I developed a taste for vodka, chain-smoking, and I kissed one too many straight boys out of pure sexual frustration. I had a good time.

"I've been cookin' coconut skins, and we've been hangin' out."

SHOW LESS

3
Rebekah : Sin So Well
I had a threesome. It was intense and it got really emotional for a few weeks afterward, but everything clear [...]

SHOW MORE

Track 2 from Remember to Breathe
Length: 00:03:39
Year: 1998
Track Description:
I had a threesome. It was intense and it got really emotional for a few weeks afterward, but everything cleared up. It solidified me as number one blowjob king, though.

Stand-out lyric:
"Heaven's kinda far, but I swear that when I'm cumming it's close."

SHOW LESS

4
Metric : Live It Out
Fall 07 brought college. Everything was going to be awesome, hypothetically. Five of my best friends and I a [...]

SHOW MORE

Track 10 from Live It Out
Length: 00:03:45
Year: 2005
Track Description:
Fall 07 brought college. Everything was going to be awesome, hypothetically. Five of my best friends and I all moved to the same town, and I had made plans to hang out with them all the time. Alas, one never made it to Lawrence, two moved back to Manhattan by December, and one made completely new friends. I was in a dorm hall that I hated (ESPN non-stop is not my cup of tea,) half the time, and hanging out with Hannah Shult the other half. Drank, danced and lived my life. That was all. In college, I did several reports on music and performed pretty well for my freshman acting class.

Stand-out lyric:
"I'll go anyway, they won't refund the ticket."

SHOW LESS

5
CocoRosie : Beautiful Boyz
I had sex a lot between August and October 2007. Mostly, with different people. My good friend once said to [...]

SHOW MORE

Track 2 from Noah's Ark
Length: 00:04:37
Year: 2005
Track Description:
I had sex a lot between August and October 2007. Mostly, with different people. My good friend once said to me, when I was visiting my hometown again, "Josh, it seems like every time I talk to you, you've had sex with someone new." Too true.

Stand-out lyric (here, stand-out means relevant, if you haven't noticed:)
"All those beautiful boys: Pimps and queens and criminal queers."
('Hey,' I thought, 'I'm a criminal queer!')

SHOW LESS

6
Kid Sister : Damn Girl
Also during this time, I went out to "NEON Dance Party" nearly every Thursday. NEON was held at a local bar, [...]

SHOW MORE

Track 5 from Control - EP
Length: 00:02:19
Year: 2007
Track Description:
Also during this time, I went out to "NEON Dance Party" nearly every Thursday. NEON was held at a local bar, and all the local hipsters got wasted, then went there and sweat for a few hours before getting tired of NEON (as the night wears on, the hip gets hipper,) and going home. At home, mostly, people just drank more and more and more.
Every time I went to NEON I would request that they play Kid Sister.

"Damn girl! Don't hurt 'em!" has basically become a catchphrase of mine.

SHOW LESS

7
Jonathan Larson : Light My Candle
Some time in October I developed really, really strong feelings for a boy. He was equally as promiscuous as I [...]

SHOW MORE

Track 8 from Rent (Original Broadway Cast) (disc 1)
Length: 00:04:05
Year: 1996
Track Description:
Some time in October I developed really, really strong feelings for a boy. He was equally as promiscuous as I was at the time, and had just gotten out of a relationship of two years. I later came to understand that the relationship was on and off again, and would remain that way until I moved to a different town. I understand it's still that way.
At any rate, around the fourth or fifth time we hooked up, we sort of fell into commitment. We tried to sleep, but couldn't. I put in the rent soundtrack because he had it, and we were close enough at that point to sing in front of each other. This song came on while he was straddling my chest and plucking my eyebrows. We took shots and danced and kissed and made merry whilst naked. A few nights later, as I was putting him to bed because he was too drunk- causing a ruckus at a party we'd thrown- he told me I was the best boyfriend ever. This marked the beginning of a turbulent and sometimes violent relationship that would last for a very, very long time.

Stand-out lyric:
"I'm just born to be bad,'
'I once was born to be bad.'"

SHOW LESS

8
Band of Horses : The Great Salt Lake
The first time I tried acid, I was in my neighbor's apartment. I was wedged in a little nook in their living [...]

SHOW MORE

Track 6 from Everything All the Time
Length: 00:04:45
Year: 2006
Track Description:
The first time I tried acid, I was in my neighbor's apartment. I was wedged in a little nook in their living room, a drum kit behind me. Every time the bass shook, so did the snare rattle. Everyone left me in the apartment to go to a party in another apartment downstairs, but I stayed there for quite a while, just listening to this song about four times, with that snare. For the first time in my life, lyrics were irrelevant. This song took me over.

SHOW LESS

9
Peggy Lee : Fever
I listened to this every night when I was home for Christmas break. I was so smitten, it was ridiculous. All [...]

SHOW MORE

Track 11 from The Best of Miss Peggy Lee
Length: 00:03:19
Year: 1998
Track Description:
I listened to this every night when I was home for Christmas break. I was so smitten, it was ridiculous. All I could think about or talk about was this boy I was seeing and how good he made me feel. And, it was true. But, fever was all it was. My temperature evened out.
I sometimes think of editing the lyrics to this for a hypothetical covers album I will do, but the lyrics will suddenly be about two boys gettin' freaky.

Stand-out lyric:
"Fever isn't such a new thing, fever started long ago."

SHOW LESS

10
Tegan and Sara : Where Does the Good Go?
Two days after Christmas and I was back in Lawrence. I put all of my things in my room, kissed my mother good [...]

SHOW MORE

Track 5 from So Jealous
Length: 00:03:37
Year: 2004
Track Description:
Two days after Christmas and I was back in Lawrence. I put all of my things in my room, kissed my mother goodbye and settled into my home at the Sunflower House. After Thanksgiving, I had moved into a co-op, and that's where I was living. The boy I was with lived there, too, and so did my best friend Hannah. After about twenty minutes of catching up with Hannah, I went upstairs to the boy's room with a smile on, but was quickly shocked to see him with his ex-boyfriend. I exploded. Having made the decision to drop out of school, still on probation, and having just started drinking before ten o'clock pm, I was an emotional wreck. I was basically every Tegan and Sara song, because they are melodramatic. I wrote poem upon poem. He and I ended up getting back together, breaking up again, then just sleeping together for months. The look on the other boyfriend's face is still in my mind; not that I'm bitter anymore (and believe me, I was bitter for a long time,) but his smug grin was not a welcome sight to me. Sometimes you're crestfallen, and mostly you just have to deal with it.

Stand-out lyric:
"How do you live so happily while I am sad, and broken down?"

SHOW LESS

11
Tattle Tale : Glass Vase Cello Case
I had another threesome. This one was much less tricky, more fun, and altogether wonderful.

"Breat [...]

SHOW MORE

Track 10 from Sew True
Length: 00:03:48
Year: 1995
Track Description:
I had another threesome. This one was much less tricky, more fun, and altogether wonderful.

"Breathe into my hands, I'll cup them like a glass to drink from."
Everything was gentle and exciting, and I remember there being a peachy glow, but I'm not sure if there actually was a peachy glow.

SHOW LESS

12
Bjork : Wanderlust
During the wintermonths of 2008, Hannah Shult and I embarked on a journey west. We got as far as Boulder, CO, [...]

SHOW MORE

Track 2 from Volta
Length: 00:07:25
Year: 2007
Track Description:
During the wintermonths of 2008, Hannah Shult and I embarked on a journey west. We got as far as Boulder, CO, then headed back. It was the best trip I could've asked for. We just breathed and talked and moved and shared feelings. We journaled every night, and we took disposable cameras to photograph our endeavors. It was fantastic. Lindsborg, Hays, Oakley Goodland, Limon, Denver/Aurora (fuck Denver and Aurora,) Boulder, and Rock City were the highlights. It was fantastic.

Stand-out lyric:
"Did I imagine it would be like this? Was it something like this I wished for, or will I want more?"

SHOW LESS

13
Devon Sproule : Plea for a Good Night's Rest
I started to spend most of my time with my more bohemian roommate, and our neighbors who grew up about twenty [...]

SHOW MORE

Track 1 from Upstate Songs
Length: 00:03:59
Year: 2003
Track Description:
I started to spend most of my time with my more bohemian roommate, and our neighbors who grew up about twenty minutes from me. All of us being from the same cluster of small towns, sharing the same world view, and all having a knack for singing, we spent a lot of time with music.
During the spring, I got fired from a job that I managed to hold for three weeks. I came down with a very bad case of strep throat, and that basically did me in. They didn't think I was reliable because I called in sick twice (and even had a doctor's note!) so I just lazed around all the time. My parents payed my (very cheap) rent, and I got drunk all the time. During this time, Tyler, my roommate, burned me a CD. This coincided with one side of our house losing water, which coincided with me taking baths all the time. I listened to this song a lot.

Stand-out lyric:
"There is smoke to kill mosquitoes, waiting just above to drink our blood, and gas in a lamp that we light when the sun goes down."

SHOW LESS

14
Beirut : Nantes
During the summer months, I spent most of the time hula-hooping. I did ecstasy three different times, each on [...]

SHOW MORE

Track 2 from The Flying Club Cup
Length: 00:03:50
Year: 2007
Track Description:
During the summer months, I spent most of the time hula-hooping. I did ecstasy three different times, each one different than the other. I took a lot of mushrooms once. I puked standing up. I met and went on a date with a really cute boy, but never had sex, but kissed and really liked him. I chickened out and never called him back. I passed every UA I was given, I completed community service hours. Mainly, though, I hula-hooped while listening to Beirut.

"Well, it's been a long time since I've seen you smile."

SHOW LESS

15
Joanna Newsom : Only Skin
Another time I took acid, I sat in the coldest room in the Sunflower House, as it was sweltering outside, and [...]

SHOW MORE

Track 4 from YS
Length: 00:16:53
Year: 2006
Track Description:
Another time I took acid, I sat in the coldest room in the Sunflower House, as it was sweltering outside, and listened to this song. I was emotional and it made my body twist and turn in ways I hadn't thought possible. Later, it would become the song I listened to while I left Lawrence. It makes me cry to hear it all the way through, still.

"scrape your knee, it is only skin."

SHOW LESS

16
Chris Garneau : It's Almost Christmas!
It's almost Christmas. F'real.
I am so happy for this holiday, and I'm so happy for how simple everythin [...]

SHOW MORE

Track 5 from C-Sides
Length: 00:02:10
Year: 2007
Track Description:
It's almost Christmas. F'real.
I am so happy for this holiday, and I'm so happy for how simple everything is, finally.

SHOW LESS
Tag Board
You must log in to leave a tag
Stuff
Quick Jump
JShay's other mixes
Related mixes
recent visitors
show all