[?]
Not a member? Sign-up now, it's free!
Login
[?]
These are links to some of the major sections in the mixtape collective.
Lists: Browse various lists that are generated by the loads of data we have collected.
Contests: Check out the latest contests, see previous winners, and find out how you can be a part
Music: Check out our ever-growing database of musical knowledge! Use it to find any artist, album, or track that has been entered since the birth of the site and rate and find detailed usage statistics.
Main
[?]
Tired of looking at the same old pages? Try checking out a random one, you never know what you might find...
Random!
That is one bright sun.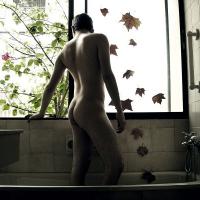 That is one bright sun.
Created by:
JShay
Tracks:
14
Length:
01:05:17
Keywords
1. Mix Contest 8
2. Mix Contest 8
3. Mix Contest 8
Created on
1/22/07 08:11pm
Level
5
Points
2225
Total visitors
87
Unique visitors
43
This mix was ranked #15 out of 18 entries for this contest
description:
I have mixed feelings about morningtime. I have woken up to a number of these songs, and a lot of them I imagine myself waking up to in a movie. Next to a hunky man. Morningtime sex is probably the best idea I've ever had.
Photo by Simon Pais Thomas
http://www.fl ickr.com/photos/simonpais/
tracklist
1
Corinne Bailey Rae : I'd Like To
This song is really sensual and sexy. I relate to the ideas presented a lot. For instance: wanting to have s [...]

SHOW MORE

Track 9 from Corinne Bailey Rae
Length: 00:04:08
Year: 2006
Track Description:
This song is really sensual and sexy. I relate to the ideas presented a lot. For instance: wanting to have sex in the morning, wanting simplicity, growing up without money, &c.

SHOW LESS

2
Joni Mitchell : My Old Man
I can't be the only person who likes to make eggs and listen to Joni Mitchell.

SHOW MORE

Track 2 from Blue
Length: 00:03:34
Year: 1971
Track Description:
I can't be the only person who likes to make eggs and listen to Joni Mitchell.

SHOW LESS

3
Lupe Fiasco : Daydreamin' (featuring Jill Scott)
This is easily the best song to come into mainstream hip-hop radio for a long time. Thank you, Lupe, I am loo [...]

SHOW MORE

Track 9 from Lupe Fiasco's Food and Liquor
Length: 00:03:55
Year: 2006
Track Description:
This is easily the best song to come into mainstream hip-hop radio for a long time. Thank you, Lupe, I am looking forward to more from you. Don't become like Kanye, please.

SHOW LESS

4
Metric : Raw Sugar
"Don't you like it on the sly, don't you like it 'til it hurts?"
I love this shit. I love Metric. Don't [...]

SHOW MORE

Track 6 from Grow Up and Blow Away
Length: 00:03:39
Year: 2001
Track Description:
"Don't you like it on the sly, don't you like it 'til it hurts?"
I love this shit. I love Metric. Don't fight me on this.

SHOW LESS

5
Damien Rice : Elephant
This mix slows down really significantly, but please don't be offended by it. Damien and I are really good fr [...]

SHOW MORE

Track 3 from 9
Length: 00:05:57
Year: 2006
Track Description:
This mix slows down really significantly, but please don't be offended by it. Damien and I are really good friends right now. He plays me songs and I pretend that he is actually in my room, naw mean?

SHOW LESS

6
Rasputina : Rusty the Skatemaker
I was really intensely into Rasputina for about a month last year. I used to turn on their music and go to sl [...]

SHOW MORE

Track 17 from Thanks for the Ether
Length: 00:03:36
Year: 1996
Track Description:
I was really intensely into Rasputina for about a month last year. I used to turn on their music and go to sleep. I always woke up and this song was on. Yes yes yes please gimme some more.

SHOW LESS

7
Yeah Yeah Yeahs : Cheated Hearts
This song reminds me of the sun rising in the morning during summertime.

SHOW MORE

Track 6 from Show Your Bones
Length: 00:03:58
Year: 2006
Track Description:
This song reminds me of the sun rising in the morning during summertime.

SHOW LESS

8
M.I.A. : U.R.A.Q.T.
This is a really good song to dance to.
Dancing in the morning is the best kind of dancing. Clumsy and c [...]

SHOW MORE

Track 12 from Arular
Length: 00:02:55
Year: 2005
Track Description:
This is a really good song to dance to.
Dancing in the morning is the best kind of dancing. Clumsy and cute.

SHOW LESS

9
Modest Mouse : The Stars are Projectors
This is a good time to take a break and take a breather.
Probably this is a good song to cuddle to. I lo [...]

SHOW MORE

Track 9 from The Moon and Antarctica
Length: 00:08:46
Year: 2000
Track Description:
This is a good time to take a break and take a breather.
Probably this is a good song to cuddle to. I love the idea, and you probably do, too.

SHOW LESS

10
Casey Dienel : Dr. Monroe
EXCITING BUBBLY SONG GETS YOU UP ON YOUR FEET AND MORE DANCING IN THIS CLUMSY MORNING.

SHOW MORE

Track 1 from Wind-Up Canary
Length: 00:04:34
Year: 2005
Track Description:
EXCITING BUBBLY SONG GETS YOU UP ON YOUR FEET AND MORE DANCING IN THIS CLUMSY MORNING.

SHOW LESS

11
Liz Phair : Flower
"Everytime I see your face I get all wet between my legs."
I think this song goes somewhere in every morn [...]

SHOW MORE

Track 14 from Exhile in Guyville
Length: 00:02:03
Year: 1993
Track Description:
"Everytime I see your face I get all wet between my legs."
I think this song goes somewhere in every morning.

SHOW LESS

12
Animal Liberation Orchestra : Pobrecito
I really like this band. I guess it's stoner music, but that's okay. I have never been baked in the morning [...]

SHOW MORE

Track 3 from Fly Between Falls
Length: 00:04:33
Year: 2005
Track Description:
I really like this band. I guess it's stoner music, but that's okay. I have never been baked in the morning and probably won't ever do it. Nighttime things. But this song is for mornings, makin' soy-bacon strips.

SHOW LESS

13
Joanna Newsom : Monkey & Bear
This song makes me giggle non-stop and I love it.

SHOW MORE

Track 2 from YS
Length: 00:09:28
Year: 2006
Track Description:
This song makes me giggle non-stop and I love it.

SHOW LESS

14
Fleetwood Mac : Rhiannon
I just thought this would be a good way to end it.

SHOW MORE

Track 4 from Fleetwood Mac
Length: 00:04:11
Year: 1975
Track Description:
I just thought this would be a good way to end it.

SHOW LESS
Tag Board
You must log in to leave a tag
Stuff
Quick Jump
JShay's other mixes
Related mixes
recent visitors
show all