[?]
Not a member? Sign-up now, it's free!
Login
[?]
These are links to some of the major sections in the mixtape collective.
Lists: Browse various lists that are generated by the loads of data we have collected.
Contests: Check out the latest contests, see previous winners, and find out how you can be a part
Music: Check out our ever-growing database of musical knowledge! Use it to find any artist, album, or track that has been entered since the birth of the site and rate and find detailed usage statistics.
Main
[?]
Tired of looking at the same old pages? Try checking out a random one, you never know what you might find...
Random!
BCB Mix Club 2009 01 [Corrected Version]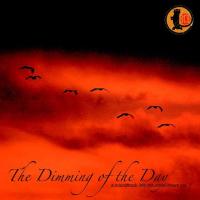 BCB Mix Club 2009 01 [Corrected Version]
Created by:
John_K
Tracks:
15
Length:
01:00:23
Keywords
1. BCB
2. Mix Club
3. Dimming
Created on
3/21/09 04:20am
Level
1
Points
1087
Total visitors
9
Unique visitors
6
description:
A somewhat sleepy start to the new year, I've always liked tracks that will close the day and take you into the small hours.
tracklist
1
Ivor Cutler : Life in a Scottish Sittingroom
Wonderfully curious spoken word piece from Ivor to kick things off.

SHOW MORE

Track 19 from John Peel - Right Time, Wrong Speed 1977 - 1987 [Disc 1]
Length: 00:03:12
Year: 2006
Track Description:
Wonderfully curious spoken word piece from Ivor to kick things off.

SHOW LESS

2
King Creosote : Admiral
Continuing with Scotland a beautiful track...

SHOW MORE

Track 9 from Bombshell
Length: 00:04:25
Year: 2007
Track Description:
Continuing with Scotland a beautiful track...

SHOW LESS

3
Nick Drake : Northern Sky
One of my favourite Nick Drake tracks, that he chose not to stay around longer is tragic.

SHOW MORE

Track 9 from Bryter Layter
Length: 00:03:48
Year: 1970
Track Description:
One of my favourite Nick Drake tracks, that he chose not to stay around longer is tragic.

SHOW LESS

4
Judee Sill : The Kiss
Introduced to me by a friend a couple of years back, stunningly piano ballad.

SHOW MORE

Track 2 from Abracadabra: The Asylum Years [Disc 2]
Length: 00:04:36
Year: 2006
Track Description:
Introduced to me by a friend a couple of years back, stunningly piano ballad.

SHOW LESS

5
Terry Reid : River
Rock's nearly man, could have been the vocalist for both Zeppelin and Deep Purple.

SHOW MORE

Track 5 from River
Length: 00:05:46
Year: 1973
Track Description:
Rock's nearly man, could have been the vocalist for both Zeppelin and Deep Purple.

SHOW LESS

6
The Frames : Disappointed
no description

SHOW MORE

Track 10 from For the Birds
Length: 00:03:09
Year: 0000
Track Description:
no description

SHOW LESS

7
Grizzly Bear : Knife
One of those perfect small hours tracks in my mind.

SHOW MORE

Track 3 from Yellow House
Length: 00:05:14
Year: 2006
Track Description:
One of those perfect small hours tracks in my mind.

SHOW LESS

8
Flying Lotus : Auntie's Harp
Some instrumental hip hop to provide an interlude.

SHOW MORE

Track 15 from Los Angeles
Length: 00:00:56
Year: 0000
Track Description:
Some instrumental hip hop to provide an interlude.

SHOW LESS

9
Burial : Archangel
The soundtrack to a late at night journey through an urban sprawl from the window of a train...

SHOW MORE

Track 2 from Untrue
Length: 00:03:58
Year: 2007
Track Description:
The soundtrack to a late at night journey through an urban sprawl from the window of a train...

SHOW LESS

10
The Hedge Schools : Butterfly
New music from an old school friend of mine, hopefully he'll start to get some recognition outside of Ireland. [...]

SHOW MORE

Track 3 from Never Leave Anywhere
Length: 00:04:28
Year: 2008
Track Description:
New music from an old school friend of mine, hopefully he'll start to get some recognition outside of Ireland.

SHOW LESS

11
James Yorkston : Would You Have Me Born With Wooden Eyes?
Returning to Scotland, some magical new music from James Yorkston from last year...

SHOW MORE

Track 7 from When the Haar Rolls In
Length: 00:03:20
Year: 2008
Track Description:
Returning to Scotland, some magical new music from James Yorkston from last year...

SHOW LESS

12
Damien Jurado : Parking Lot
Personally, this is an incredibly haunting track...

SHOW MORE

Track 7 from The Ghost of David
Length: 00:04:40
Year: 2000
Track Description:
Personally, this is an incredibly haunting track...

SHOW LESS

13
Clinic : Tomorrow
no description

SHOW MORE

Track 2 from Do It!
Length: 00:03:30
Year: 2008
Track Description:
no description

SHOW LESS

14
Gang Gang Dance : Dust
no description

SHOW MORE

Track 11 from Saint Dymphna
Length: 00:05:30
Year: 2008
Track Description:
no description

SHOW LESS

15
Richard Thompson : Dimming of the Day
From where the mix took it's name, what better way to wrap things up...

SHOW MORE

Track 16 from Finding Better Words-The Essential Richard Thompson
Length: 00:03:51
Year: 2006
Track Description:
From where the mix took it's name, what better way to wrap things up...

SHOW LESS
Tag Board
You must log in to leave a tag
Stuff
Quick Jump
John_K's other mixes
Related mixes
recent visitors
show all