[?]
Not a member? Sign-up now, it's free!
Login
[?]
These are links to some of the major sections in the mixtape collective.
Lists: Browse various lists that are generated by the loads of data we have collected.
Contests: Check out the latest contests, see previous winners, and find out how you can be a part
Music: Check out our ever-growing database of musical knowledge! Use it to find any artist, album, or track that has been entered since the birth of the site and rate and find detailed usage statistics.
Main
[?]
Tired of looking at the same old pages? Try checking out a random one, you never know what you might find...
Random!
Idle Hysteria, Loosed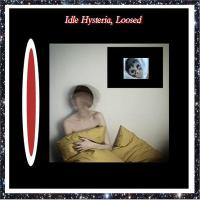 Idle Hysteria, Loosed
Created by:
sparkymonroe
Tracks:
24
Length:
00:11:39
Keywords
1. Firs of Prey
2. Beatbeat Whisper
3. Grant Green
Created on
3/25/09 06:02am
Level
1
Points
1214
Total visitors
25
Unique visitors
9
description:
I recently had the privilege of attending two concerts - one in a cafe, the other in a living room. Folk music was performed on both nights. I went to the living room gig because Beatbeat Whisper had performed so magically at the Salem CoffeHouse Cafe the previous night. A modestly sized living room in deep SE Portland, dimmed lights, and two acoustic guitars made the night memorable. After experiencing such a great grass-roots event, I wanted to capture some of what I was feeling on a mixtape. Three of the bands are represented here: Beatbeat Whisper, Firs of Prey, and Whiskey Priest.

Well that's what inspired the creation of this one, thank you to all who made it happen on St. Paddy's Day. Cheers.
tracklist
1
Aero Sound : Ready for Take Off
The bass line on this kraut psych track from the 60's reminded me of a RZA production or David Axelrod, for th [...]

SHOW MORE

Track 0 from
Length: 00:00:00
Year:
Track Description:
The bass line on this kraut psych track from the 60's reminded me of a RZA production or David Axelrod, for that matter. I think it best complements the artwork for this mix.

SHOW LESS

2
Shannon Roberts : The Last Fatal Romance
Shannon Roberts has a haunting track in this one. I like the lines about hands under the table. They make me [...]

SHOW MORE

Track 0 from
Length: 00:00:00
Year:
Track Description:
Shannon Roberts has a haunting track in this one. I like the lines about hands under the table. They make me think stuff.

SHOW LESS

3
Beatbeat Whisper : Mismanaged Skies
This song just flows like a freshly thawed mountain stream. Such harmony between the brother and sister duo h [...]

SHOW MORE

Track 0 from
Length: 00:00:00
Year:
Track Description:
This song just flows like a freshly thawed mountain stream. Such harmony between the brother and sister duo here. They are even better live, as I can well attest.

SHOW LESS

4
Neko Case : Star Witness
This is one of those beautiful songs that I find myself humming sometimes. I can't wait to see her live in Ju [...]

SHOW MORE

Track 2 from Fox Confessor Brings the Flood
Length: 00:05:18
Year: 2006
Track Description:
This is one of those beautiful songs that I find myself humming sometimes. I can't wait to see her live in June.

SHOW LESS

5
B-Girls : Alibi
A faux 60's song made current by the singer saying that she'll be her badass boyfriend's alibi should the poli [...]

SHOW MORE

Track 0 from
Length: 00:00:00
Year:
Track Description:
A faux 60's song made current by the singer saying that she'll be her badass boyfriend's alibi should the police come a'knockin'.

SHOW LESS

6
Miranda Lee Richards : Long Goodbye
California girl conjuring California 60's pop. Wonderful stuff if you like that sort of thing.

SHOW MORE

Track 0 from
Length: 00:00:00
Year:
Track Description:
California girl conjuring California 60's pop. Wonderful stuff if you like that sort of thing.

SHOW LESS

7
Buddy and Julie Miller feat. Regina McCrary : One Part Two Part
A new song in an old country tradition. May this song continue to grow on me.

SHOW MORE

Track 0 from
Length: 00:00:00
Year:
Track Description:
A new song in an old country tradition. May this song continue to grow on me.

SHOW LESS

8
Mental As Anthing : The Nips Are Getting Bigger
A drinking song if I ever heard one. I may just go out and buy a flask.

SHOW MORE

Track 0 from
Length: 00:00:00
Year:
Track Description:
A drinking song if I ever heard one. I may just go out and buy a flask.

SHOW LESS

9
Firs of Prey : Naked Existence
I heard this in a living room and thought to myself that this went well with beer. Thanks again.

SHOW MORE

Track 0 from
Length: 00:00:00
Year:
Track Description:
I heard this in a living room and thought to myself that this went well with beer. Thanks again.

SHOW LESS

10
Neil Halstead : Paint a Face
This song keeps making my mixes. Bedroom pop for the open road.

SHOW MORE

Track 5 from Oh! Mighty Engine
Length: 00:02:49
Year: 2008
Track Description:
This song keeps making my mixes. Bedroom pop for the open road.

SHOW LESS

11
Eurythmics : You Have Placed a Chill in My Heart
A lesser charting track from the Eurythmics, Annie is going on about something.

SHOW MORE

Track 0 from
Length: 00:00:00
Year:
Track Description:
A lesser charting track from the Eurythmics, Annie is going on about something.

SHOW LESS

12
Fol Chen : Cable TV
Perfect for a road trip, the singer may be alluding to an watching the hotel's cable tv on a weekend tryst.

SHOW MORE

Track 0 from
Length: 00:00:00
Year:
Track Description:
Perfect for a road trip, the singer may be alluding to an watching the hotel's cable tv on a weekend tryst.

SHOW LESS

13
Simon And Garfunkel : America
Continuing the road trip vibe, an American classic. I always wanted a girlfriend named Kathy.

SHOW MORE

Track 0 from The Definitive Simon and Garfunkel
Length: 00:03:32
Year: 0000
Track Description:
Continuing the road trip vibe, an American classic. I always wanted a girlfriend named Kathy.

SHOW LESS

14
LeNUNES : The Happiest Man in America
This is an Salem Oregon act's video for this song involves driving on the highway, so it went next on the mix. [...]

SHOW MORE

Track 0 from
Length: 00:00:00
Year:
Track Description:
This is an Salem Oregon act's video for this song involves driving on the highway, so it went next on the mix.

SHOW LESS

15
Baby Washington : Breakfast in Bed
A long suffering woman's account of always being there for the man who always shows up when he's a bit verklem [...]

SHOW MORE

Track 0 from
Length: 00:00:00
Year:
Track Description:
A long suffering woman's account of always being there for the man who always shows up when he's a bit verklempt, but always out the door the next morning. I have always thought this 60's soul singer's voice has been underexposed. I only recently made the discovery. Ninety percent of her songs are sad.

SHOW LESS

16
Hawkeye : Walk of Shame
A nice little noveau-psych number from a Portland band I may have to check out sometime. It was thematically [...]

SHOW MORE

Track 0 from
Length: 00:00:00
Year:
Track Description:
A nice little noveau-psych number from a Portland band I may have to check out sometime. It was thematically compatible with the previous song. I hope it mixed well enough too.

SHOW LESS

17
Mean Red Spiders : They Only Met Once
Shoegazey hazey one with Zeppelinesque riffage. This may be an acquired taste.

SHOW MORE

Track 0 from
Length: 00:00:00
Year:
Track Description:
Shoegazey hazey one with Zeppelinesque riffage. This may be an acquired taste.

SHOW LESS

18
Whiskey Priest : Waiting Game
Gentle come down after the last rocker. Whispery folky vocals.

SHOW MORE

Track 0 from
Length: 00:00:00
Year:
Track Description:
Gentle come down after the last rocker. Whispery folky vocals.

SHOW LESS

19
Rachel Goswell : Beautiful Feeling
Rachel steps out from Mojave 3 duties and shines memorably on this refreshingly hopeful and airy track.

SHOW MORE

Track 0 from
Length: 00:00:00
Year:
Track Description:
Rachel steps out from Mojave 3 duties and shines memorably on this refreshingly hopeful and airy track.

SHOW LESS

20
The House Of Love : The Girl With the Lonliest Eyes
Good stuff, Maynard.

SHOW MORE

Track 0 from
Length: 00:00:00
Year:
Track Description:
Good stuff, Maynard.

SHOW LESS

21
Air Formation : Tidals
If you like Mogwai, then this hazier dreamier musical cousin of theirs might be something you could get into a [...]

SHOW MORE

Track 0 from
Length: 00:00:00
Year:
Track Description:
If you like Mogwai, then this hazier dreamier musical cousin of theirs might be something you could get into as well, if not more than. Really full of swirling guitar and overall majesty.

SHOW LESS

22
Harry Raderman's Jazz Orchestra : Annie, My Own (excerpt)
I used this as a bridge to the last song. Old timey jazz from the 30's.

SHOW MORE

Track 0 from
Length: 00:00:00
Year:
Track Description:
I used this as a bridge to the last song. Old timey jazz from the 30's.

SHOW LESS

23
Jonathan King : Everyone's Gone to the Moon
This song from 1965 is so low-key, but oh so psychedelic. It turned up on my ipod's randomized playlist a cou [...]

SHOW MORE

Track 0 from
Length: 00:00:00
Year:
Track Description:
This song from 1965 is so low-key, but oh so psychedelic. It turned up on my ipod's randomized playlist a couple times, and I think it's a great closer.

SHOW LESS

24
Charles Bukowski/Grant Green : Grammar of Life(spoken)/Idle Moments (music)
I mashed a twenty-two second Bukowski piece with an excerpt of a Grant Green song and I think it sustains and [...]

SHOW MORE

Track 0 from
Length: 00:00:00
Year:
Track Description:
I mashed a twenty-two second Bukowski piece with an excerpt of a Grant Green song and I think it sustains and closes the mood of the mix out nicely.

SHOW LESS
Tag Board
You must log in to leave a tag
Stuff
Quick Jump
sparkymonroe's other mixes
Related mixes
recent visitors
show all