[?]
Not a member? Sign-up now, it's free!
Login
[?]
These are links to some of the major sections in the mixtape collective.
Lists: Browse various lists that are generated by the loads of data we have collected.
Contests: Check out the latest contests, see previous winners, and find out how you can be a part
Music: Check out our ever-growing database of musical knowledge! Use it to find any artist, album, or track that has been entered since the birth of the site and rate and find detailed usage statistics.
Main
[?]
Tired of looking at the same old pages? Try checking out a random one, you never know what you might find...
Random!
GEICO!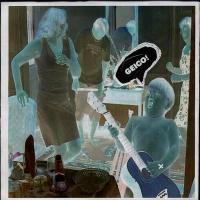 GEICO!
Created by:
sparkymonroe
Tracks:
24
Length:
00:16:33
Keywords
1. Thy
2. Erotic
3. Mercies
Created on
8/01/09 06:13am
Level
1
Points
1000
Total visitors
15
Unique visitors
9
description:
I made this for the FTOZT mix club for June. I never heard how it was received, but no matter, it is the giving that counts, and I don't celebrate Christmas, so I should know.
I included a bunch of stuff that I have found here in my own backyard in Salem and Portland, Oregon, but there's also great socialist hip-hip by none other than the Bay Area's own, The Coup. But wait, there's more. Listen at will.
Link:
http://tinyurl.com/nxblbj
tracklist
1
The Coup : Fat Cats, Bigga Fish
One of the most ill piano loops ever sampled, The Coup exhorts us to get down while thinking about the corrupt [...]

SHOW MORE

Track 2 from Genocide & Juice
Length: 00:05:53
Year: 1994
Track Description:
One of the most ill piano loops ever sampled, The Coup exhorts us to get down while thinking about the corruption of politicians of all stripes. Major funk. One of the best hip hip singles of the 90's.

SHOW LESS

2
Miss Massive Snowflake : Shock and Awe
Miss Massive Snowflake is a Portland band with a great approach to making irreverent music with jazz inflecti [...]

SHOW MORE

Track 0 from
Length: 00:00:00
Year:
Track Description:
Miss Massive Snowflake is a Portland band with a great approach to making irreverent music with jazz inflections. The sax is a great addition to the track, honest.

SHOW LESS

3
Finn Riggins : Hraka
Post punk from Idaho.

SHOW MORE

Track 0 from
Length: 00:00:00
Year:
Track Description:
Post punk from Idaho.

SHOW LESS

4
Massive Moth : Awaiting Thy Erotic Mercies
Second time I've included this on a mix. This is one of Salem's better bands. Nervous post punk with mention [...]

SHOW MORE

Track 0 from
Length: 00:00:00
Year:
Track Description:
Second time I've included this on a mix. This is one of Salem's better bands. Nervous post punk with mentions of imported shoes.

SHOW LESS

5
Paper Boats : Echternaucht Pt.1
Caught their penultimate performance at the Cafe Noir. Sad to see them go. Crunchy!

SHOW MORE

Track 0 from
Length: 00:00:00
Year:
Track Description:
Caught their penultimate performance at the Cafe Noir. Sad to see them go. Crunchy!

SHOW LESS

6
Le Almeida : Nunca Nunca
Latin American indie pop. Nutritious.

SHOW MORE

Track 0 from
Length: 00:00:00
Year:
Track Description:
Latin American indie pop. Nutritious.

SHOW LESS

7
The Crusade : Fade Away
An Alaskan garage band from that magical decade known as the 60's.

SHOW MORE

Track 0 from
Length: 00:00:00
Year:
Track Description:
An Alaskan garage band from that magical decade known as the 60's.

SHOW LESS

8
4th Amendment : Whiskey Man
Song about rambling.

SHOW MORE

Track 0 from
Length: 00:00:00
Year:
Track Description:
Song about rambling.

SHOW LESS

9
La Cosa Mostra : El Milagro Ruso
Ran into the lead singer for this Argentinian band online trading garage rock tracks. She said I could put th [...]

SHOW MORE

Track 0 from
Length: 00:00:00
Year:
Track Description:
Ran into the lead singer for this Argentinian band online trading garage rock tracks. She said I could put this on a mix. Thanks, Paula.

SHOW LESS

10
Longwave : Everywhere You Turn
I forgot about this gem of a song. These guys were friends with the Strokes or something. Doesn't matter. T [...]

SHOW MORE

Track 2 from The Strangest Things
Length: 00:03:39
Year: 2003
Track Description:
I forgot about this gem of a song. These guys were friends with the Strokes or something. Doesn't matter. The song is great.

SHOW LESS

11
Bare Wires : Voodoo Doll
Second inclusion of this song on a mix. I must like it.

SHOW MORE

Track 0 from
Length: 00:00:00
Year:
Track Description:
Second inclusion of this song on a mix. I must like it.

SHOW LESS

12
Edie Sedgwick : Mary-Kate Olson
This was on the celebrity mix also. It's still off-the-chain funny.

SHOW MORE

Track 0 from
Length: 00:00:00
Year:
Track Description:
This was on the celebrity mix also. It's still off-the-chain funny.

SHOW LESS

13
The Falcon : Shake It
I love this band because they made me believe in our city's music again. I caught them at a show last year and [...]

SHOW MORE

Track 0 from
Length: 00:00:00
Year:
Track Description:
I love this band because they made me believe in our city's music again. I caught them at a show last year and was transported back to the 90's. This is scuzz rock. True grit.

SHOW LESS

14
The Live Five : Hunose
This 60's NW classic was recorded by Salem's own not far from where I live. I've seen this song show up on ga [...]

SHOW MORE

Track 0 from
Length: 00:00:00
Year:
Track Description:
This 60's NW classic was recorded by Salem's own not far from where I live. I've seen this song show up on garage rock compilations. There's no mystery why.

SHOW LESS

15
Apache : Crystal Clear
Chirpy.

SHOW MORE

Track 0 from
Length: 00:00:00
Year:
Track Description:
Chirpy.

SHOW LESS

16
Heart : Hang On
The Dutch band, not the more famous American one, Heart performed this in the 60's. Glam rock gem.

SHOW MORE

Track 0 from
Length: 00:00:00
Year:
Track Description:
The Dutch band, not the more famous American one, Heart performed this in the 60's. Glam rock gem.

SHOW LESS

17
Ulrich Schnauss : On My Own
I remember discovering this song on a bus in the winter.

SHOW MORE

Track 0 from
Length: 00:00:00
Year:
Track Description:
I remember discovering this song on a bus in the winter.

SHOW LESS

18
Belles Will Ring : The Coldest Heart
Beautiful.

SHOW MORE

Track 1 from Mood Patterns
Length: 00:03:56
Year: 2007
Track Description:
Beautiful.

SHOW LESS

19
Mental as Anything : The Nips Are Getting Bigger
Wouldn't be surprised if this ends up on a drinking mix sometime.

SHOW MORE

Track 0 from
Length: 00:00:00
Year:
Track Description:
Wouldn't be surprised if this ends up on a drinking mix sometime.

SHOW LESS

20
Ruth : 87 Sundays
Random song on ipod.

SHOW MORE

Track 0 from
Length: 00:00:00
Year:
Track Description:
Random song on ipod.

SHOW LESS

21
Hawkeye : Walk of Shame
A great contemporary Portland psych band.

SHOW MORE

Track 0 from
Length: 00:00:00
Year:
Track Description:
A great contemporary Portland psych band.

SHOW LESS

22
Baby Washington : Leave Me Alone
If anyone has this great Northern Soul classic on 45, I'll buy it.

SHOW MORE

Track 0 from
Length: 00:00:00
Year:
Track Description:
If anyone has this great Northern Soul classic on 45, I'll buy it.

SHOW LESS

23
Skull Snaps : It's a New Day
The oft sampled opening drum loop will ring familiar to all my hip hop heads in the house.

SHOW MORE

Track 5 from Skull Snaps
Length: 00:03:05
Year: 1973
Track Description:
The oft sampled opening drum loop will ring familiar to all my hip hop heads in the house.

SHOW LESS

24
Orchestral Manoeuvres in the Dark : The Romance of the Telescope
Continues to haunt me.

SHOW MORE

Track 0 from
Length: 00:00:00
Year:
Track Description:
Continues to haunt me.

SHOW LESS
Tag Board
You must log in to leave a tag
Stuff
Quick Jump
sparkymonroe's other mixes
Related mixes
recent visitors
show all