[?]
Not a member? Sign-up now, it's free!
Login
[?]
These are links to some of the major sections in the mixtape collective.
Lists: Browse various lists that are generated by the loads of data we have collected.
Contests: Check out the latest contests, see previous winners, and find out how you can be a part
Music: Check out our ever-growing database of musical knowledge! Use it to find any artist, album, or track that has been entered since the birth of the site and rate and find detailed usage statistics.
Main
[?]
Tired of looking at the same old pages? Try checking out a random one, you never know what you might find...
Random!
21 All Style Before Content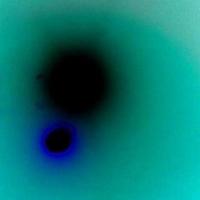 21 All Style Before Content
Created by:
Abaddon
Tracks:
20
Length:
01:18:58
Keywords
1. post-punk
2. electronic
3. ironic
Created on
10/17/09 07:57am
Level
2
Points
1280
Total visitors
16
Unique visitors
7
description:
This is for when the rain finally stops and the sky looks like a painting.
For when the alcohol start to punish you.
This is for when you lie in bed at night thinking terrible things.
This is for when your wishes don't come true.
tracklist
1
TV On The Radio : Halfway Home
This is one of those songs that blew me away the very first time I heard it. Usually, I need a few listens for [...]

SHOW MORE

Track 1 from Dear Science,
Length: 00:05:31
Year: 2008
Track Description:
This is one of those songs that blew me away the very first time I heard it. Usually, I need a few listens for everything to soak in and impress me, so that's awesome.

(I love how well this flows into the next track)

SHOW LESS

2
Phoenix : 1901
Recommended to me by a friend as the definitive summer album of 2009.

SHOW MORE

Track 2 from Wolfgang Amadeus Phoenix
Length: 00:03:18
Year: 2009
Track Description:
Recommended to me by a friend as the definitive summer album of 2009.

SHOW LESS

3
Ladytron : Ghosts
Not a giant Ladytron fan as her vocals can grate on me, but this is killer. A great single.

I edite [...]

SHOW MORE

Track 2 from Velocifero
Length: 00:04:43
Year: 2008
Track Description:
Not a giant Ladytron fan as her vocals can grate on me, but this is killer. A great single.

I edited the first few seconds, so it starts right off with the riff.

SHOW LESS

4
The Raveonettes : Bowels of the Beast
I had heard of the Raveonettes before, but never listened until I heard Faris Badwan (from The Horrors) play t [...]

SHOW MORE

Track 7 from Whip It On
Length: 00:03:16
Year: 2002
Track Description:
I had heard of the Raveonettes before, but never listened until I heard Faris Badwan (from The Horrors) play this song in a guest DJ set on a radio show. It is fucking amazing. AMAZING. The little Christmas sleighbells tinkling in the background juxtapose SO WELL with the sludgy, slow garage-rock feel of the song.

I liked this EP so much that, in my original mix, I have "Do You Believe Her?" tacked on at the end of the track.

SHOW LESS

5
Crystal Castles : Air War
Though this album has kind of lost some of its original charm for me, it was a major staple of my listening la [...]

SHOW MORE

Track 6 from Crystal Castles
Length: 00:04:12
Year: 2008
Track Description:
Though this album has kind of lost some of its original charm for me, it was a major staple of my listening last summer (2008). My GF (for whom this mix was made) cannot stand the vocalist girl, so this is an instrumental. Sort of. It samples little child voices.
Makes me feel happy AND badass!

SHOW LESS

6
The Faint : Desperate Guys
I haven't seen many bands live, but holy shit - these guys are the greatest live performers I've ever seen. No [...]

SHOW MORE

Track 1 from Wet from Birth
Length: 00:03:06
Year: 2004
Track Description:
I haven't seen many bands live, but holy shit - these guys are the greatest live performers I've ever seen. Nothing compares to hearing the headline band start their set with "In the beginning there was SEMEN" (from Birth). This album and Danse Macabre are dance-synth-pop-punk masterpieces.

SHOW LESS

7
Sneaker Pimps : loretta young silks
Chris Corner before the glam of IAMX. This song is probably his defining work - he even plays it at some IAMX [...]

SHOW MORE

Track 5 from bloodsport
Length: 00:05:58
Year: 2002
Track Description:
Chris Corner before the glam of IAMX. This song is probably his defining work - he even plays it at some IAMX shows. Wonderful use of samples.

SHOW LESS

8
The Horrors : Who Can Say
Who saw this coming? Primary Colours is my #1 favorite album of '09. "Who Can Say?" just might be my #1 song o [...]

SHOW MORE

Track 3 from Primary Colours
Length: 00:03:37
Year: 2009
Track Description:
Who saw this coming? Primary Colours is my #1 favorite album of '09. "Who Can Say?" just might be my #1 song of '09. Brilliant. The evolution here from their first album is staggering. I can't wait to see where they go from here.

SHOW LESS

9
Prick : Animal
Oh, Kevin McMahon. You're the American David Bowie! Why does no one see it? Why aren't you known for anything [...]

SHOW MORE

Track 6 from Prick
Length: 00:04:09
Year: 1995
Track Description:
Oh, Kevin McMahon. You're the American David Bowie! Why does no one see it? Why aren't you known for anything other than the mild success of this song? And why was it on the Showgirls soundtrack?!

It's about wearing fur, and thinking about why people think it's sexy...

SHOW LESS

10
Skyscraper Frontier : I Just Need You
These guys are pretty obscure. I only know about them because they opened for Modwheelmood...who are also fair [...]

SHOW MORE

Track 1 from Moonlit Behavior
Length: 00:03:46
Year: 2006
Track Description:
These guys are pretty obscure. I only know about them because they opened for Modwheelmood...who are also fairly obscure...not to boost my indie cred or anything.

Fo' reals.

SHOW LESS

11
Cut Copy : Lights & Music
Even though this is listed in the database as "Lights & Music", which is the correct title, it shows up as jus [...]

SHOW MORE

Track 3 from In Ghost Colours
Length: 00:04:36
Year: 2008
Track Description:
Even though this is listed in the database as "Lights & Music", which is the correct title, it shows up as just "Lights" when you add it....

It's derivative, but fun stuff.

SHOW LESS

12
HEALTH : Die Slow
Who even thinks to write songs like this? Just so, so good. Highlight of an otherwise impenetrable album.

SHOW MORE

Track 2 from Get Color
Length: 00:03:12
Year: 2009
Track Description:
Who even thinks to write songs like this? Just so, so good. Highlight of an otherwise impenetrable album.

SHOW LESS

13
Pop Levi : Twins
Included for transitional purposes more than anything else really. But a damn good transitional piece! Just so [...]

SHOW MORE

Track 17 from Softcore Jukebox
Length: 00:01:30
Year: 2003
Track Description:
Included for transitional purposes more than anything else really. But a damn good transitional piece! Just some interesting detached vocalizing.

SHOW LESS

14
Royksopp : Eple (Original Edit)
Trance-like. On an unrelated note, I just found a bite on my neck. What the fuck.

SHOW MORE

Track 2 from Melody A.M.
Length: 00:03:36
Year: 2001
Track Description:
Trance-like. On an unrelated note, I just found a bite on my neck. What the fuck.

SHOW LESS

15
Placebo : Kitty Litter
Punch.

SHOW MORE

Track 1 from Battle for the Sun
Length: 00:03:47
Year: 2009
Track Description:
Punch.

SHOW LESS

16
The Walkmen : The Rat
Kick.

SHOW MORE

Track 2 from Bows + Arrows
Length: 00:04:27
Year: 2004
Track Description:
Kick.

SHOW LESS

17
LCD Soundsystem : Someone Great
James Murphy won't say what this is about, but it sounds like his wife had a miscarriage.

SHOW MORE

Track 4 from Sound Of Silver
Length: 00:06:25
Year: 2007
Track Description:
James Murphy won't say what this is about, but it sounds like his wife had a miscarriage.

SHOW LESS

18
Thee More Shallows : 2 AM
Another recommendation by the friend from track 2. Apparently this band is a single guy. Like Nine Inch Nails [...]

SHOW MORE

Track 8 from More Deep Cuts
Length: 00:04:51
Year: 2004
Track Description:
Another recommendation by the friend from track 2. Apparently this band is a single guy. Like Nine Inch Nails. Except this guy doesn't make albums that destroy everything in a 10-mile radius with pure sonic orgasms like NIN. Nope, think the opposite of that. Still good though.

SHOW LESS

19
Massive Attack & David Bowie : Nature Boy
This movie irritates me, but you can't go wrong with Massive Attack. And you can only very rarely go wrong wit [...]

SHOW MORE

Track 1 from Moulin Rouge! Music from Baz Luhrmann's Film
Length: 00:03:25
Year: 2001
Track Description:
This movie irritates me, but you can't go wrong with Massive Attack. And you can only very rarely go wrong with Bowie. Glorious.

SHOW LESS

20
The Zombies : The Way I Feel Inside
This is a perfect little song. I didn't even know it was in Life Aquatic. Neat? The lyrics are perfect. I only [...]

SHOW MORE

Track 19 from The Life Aquatic Soundtrack
Length: 00:01:33
Year: 0000
Track Description:
This is a perfect little song. I didn't even know it was in Life Aquatic. Neat? The lyrics are perfect. I only wish it was a little bit longer.


And there you have it! The next mix is in the works, but I average one completed mix per month, so don't expect it tomorrow. There's like 17 complete ones sitting around for me to upload, but I'm lazy. Eventually, they will all be up.

SHOW LESS
Tag Board
You must log in to leave a tag
Stuff
Quick Jump
Abaddon's other mixes
Related mixes
recent visitors
show all