[?]
Not a member? Sign-up now, it's free!
Login
[?]
These are links to some of the major sections in the mixtape collective.
Lists: Browse various lists that are generated by the loads of data we have collected.
Contests: Check out the latest contests, see previous winners, and find out how you can be a part
Music: Check out our ever-growing database of musical knowledge! Use it to find any artist, album, or track that has been entered since the birth of the site and rate and find detailed usage statistics.
Main
[?]
Tired of looking at the same old pages? Try checking out a random one, you never know what you might find...
Random!
Matters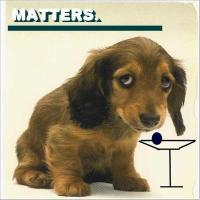 Matters
Created by:
sparkymonroe
Tracks:
22
Length:
00:15:16
Keywords
1. somber
2. upbeat, at times
3. post-millenial tension
Created on
9/30/09 03:46pm
Level
2
Points
1479
Total visitors
12
Unique visitors
8
description:
I'm overwhelmed with music lately. Actual physical 45's, mp3's, CD samplers, local shows, and the random function on the mp3 player have my head swimming. I revert to super music fan mode when life becomes too disheartening and use mixtapes to suss out something to hold onto. So here I am, making a mix again for an imaginary someday.
A download is available:
http://tinyurl.com/yeyzkcu
tracklist
1
The Soft Boys : The Queen of Eyes
The Shins owe these fellows a bunch.

SHOW MORE

Track 9 from Underwater Moonlight
Length: 00:01:58
Year: 1980
Track Description:
The Shins owe these fellows a bunch.

SHOW LESS

2
The Vibrators : Baby, Baby
Why is this not an anthem? 1977's other UK punk group.

SHOW MORE

Track 0 from
Length: 00:00:00
Year:
Track Description:
Why is this not an anthem? 1977's other UK punk group.

SHOW LESS

3
Dirty Looks : Let Go
"Don't you know rock and roll is still the best drug?"

SHOW MORE

Track 0 from
Length: 00:00:00
Year:
Track Description:
"Don't you know rock and roll is still the best drug?"

SHOW LESS

4
Crack the Sky : All American Boy
"Parents are all alike, they want an all-American boy, someone they can trust with their all-American girl" T [...]

SHOW MORE

Track 0 from
Length: 00:00:00
Year:
Track Description:
"Parents are all alike, they want an all-American boy, someone they can trust with their all-American girl" This has an ELO/Steely Dan vibe with a whiff of The Undertones.

SHOW LESS

5
Johnny Thunders & The Heartbreakers : You Can't Put Your Arms Around A Memory
So sad.

SHOW MORE

Track 4 from Born To Lose (The Best Of Johnny Thunders)
Length: 00:02:57
Year: 0000
Track Description:
So sad.

SHOW LESS

6
Jona Lewie : You Can Always Find Me in the Kitchen at Parties
Eerie little new wave number. I like it.

SHOW MORE

Track 0 from
Length: 00:00:00
Year:
Track Description:
Eerie little new wave number. I like it.

SHOW LESS

7
Siouxsie & the Banshees : Hong Kong Garden
Downtrodden and triumphant and such.

SHOW MORE

Track 15 from The Scream (Rarities, Sessions & Singles)
Length: 00:02:55
Year: 2006
Track Description:
Downtrodden and triumphant and such.

SHOW LESS

8
Sheila E : A Love Bizarre
Sometimes songs seem to go with each other and you gamble. If anybody downloads this mix, let me know if you [...]

SHOW MORE

Track 0 from
Length: 00:00:00
Year:
Track Description:
Sometimes songs seem to go with each other and you gamble. If anybody downloads this mix, let me know if you think this works. Haha.

SHOW LESS

9
T. Rex : Jeepster
Glam follows funk like black clouds follow me. Joke.

SHOW MORE

Track 3 from Electric Warrior
Length: 00:04:13
Year: 1971
Track Description:
Glam follows funk like black clouds follow me. Joke.

SHOW LESS

10
Pylon : Cool
Itchy attitude.

SHOW MORE

Track 0 from
Length: 00:00:00
Year:
Track Description:
Itchy attitude.

SHOW LESS

11
Mika Miko : I Got a Lot (New, New, New)
I have no idea what the lyrics are, but I jumped around when I heard this live. Girl bands make me smile.

SHOW MORE

Track 0 from
Length: 00:00:00
Year:
Track Description:
I have no idea what the lyrics are, but I jumped around when I heard this live. Girl bands make me smile.

SHOW LESS

12
Redondo Beat : Coffee and Cigarettes
Believe it or not, this band is German. This song sounds like Elvis Costello on a mellow piano with a couple [...]

SHOW MORE

Track 0 from
Length: 00:00:00
Year:
Track Description:
Believe it or not, this band is German. This song sounds like Elvis Costello on a mellow piano with a couple of girls singing "doo ahh doo doo's" in the background. Thanks to my German friend for this track.

SHOW LESS

13
Crystal Stilts : Prismatic Room
I have come to find this song a soothing and haunting tune.

SHOW MORE

Track 0 from
Length: 00:00:00
Year:
Track Description:
I have come to find this song a soothing and haunting tune.

SHOW LESS

14
Grouper : Heart Current
Maybe an ambient track breaks up the flow, but can mash up with another more melody oriented tune to keep the [...]

SHOW MORE

Track 0 from
Length: 00:00:00
Year:
Track Description:
Maybe an ambient track breaks up the flow, but can mash up with another more melody oriented tune to keep the damn mixtape rolling along right. I combined this track the next one and gradually faded it out.

SHOW LESS

15
Talkdemonic : Verite
I saw this song performed in a church. Beautiful violins for a slow motion day.

SHOW MORE

Track 0 from
Length: 00:00:00
Year:
Track Description:
I saw this song performed in a church. Beautiful violins for a slow motion day.

SHOW LESS

16
Mono in VCF : Masha
I'm a sucker for Mazzy Star vibes.

SHOW MORE

Track 0 from
Length: 00:00:00
Year:
Track Description:
I'm a sucker for Mazzy Star vibes.

SHOW LESS

17
My Bloody Valentine : Map Ref. 41N 93W
A cover of Wire's classic. I remember exactly where I was when I heard this song. I was on City Island, The B [...]

SHOW MORE

Track 0 from
Length: 00:00:00
Year:
Track Description:
A cover of Wire's classic. I remember exactly where I was when I heard this song. I was on City Island, The Bronx, New York eating Oreos and drinking milk. It was a nice hike.

SHOW LESS

18
Thee Oh Sees : Block of Ice
Heard this song at a concert. Dug it enough to dig it up.

SHOW MORE

Track 0 from
Length: 00:00:00
Year:
Track Description:
Heard this song at a concert. Dug it enough to dig it up.

SHOW LESS

19
Black Tambourine : We Can't Be Friends
REVERB MATTERS.

SHOW MORE

Track 0 from
Length: 00:00:00
Year:
Track Description:
REVERB MATTERS.

SHOW LESS

20
Buzzcocks : Everybody's Happy Nowadays
I heard this played in between sets somewhere and remembered how great it is.

SHOW MORE

Track 7 from Singles Going Steady
Length: 00:03:13
Year: 1979
Track Description:
I heard this played in between sets somewhere and remembered how great it is.

SHOW LESS

21
I Concur : Lucky Jack
One of my fave new tracks from the AC30 record label. There's a bunch of sublime crunch in the middle.

SHOW MORE

Track 0 from
Length: 00:00:00
Year:
Track Description:
One of my fave new tracks from the AC30 record label. There's a bunch of sublime crunch in the middle.

SHOW LESS

22
Pale Saints : A Thousand Stars Burst Open
This makes me feel sad and lucky at the same time. I keep coming back to it.

SHOW MORE

Track 0 from
Length: 00:00:00
Year:
Track Description:
This makes me feel sad and lucky at the same time. I keep coming back to it.

SHOW LESS
Tag Board
You must log in to leave a tag
Stuff
Quick Jump
sparkymonroe's other mixes
Related mixes
recent visitors
show all