[?]
Not a member? Sign-up now, it's free!
Login
[?]
These are links to some of the major sections in the mixtape collective.
Lists: Browse various lists that are generated by the loads of data we have collected.
Contests: Check out the latest contests, see previous winners, and find out how you can be a part
Music: Check out our ever-growing database of musical knowledge! Use it to find any artist, album, or track that has been entered since the birth of the site and rate and find detailed usage statistics.
Main
[?]
Tired of looking at the same old pages? Try checking out a random one, you never know what you might find...
Random!
The Time Traveler's Wife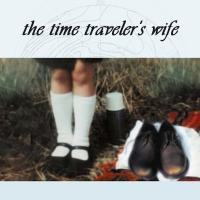 The Time Traveler's Wife
Created by:
derhay
Tracks:
23
Length:
01:18:53
Keywords
1. Nostalgia
2. Somber
3. Book Tribute
Created on
2/29/08 09:09am
Level
4
Points
1892
Total visitors
37
Unique visitors
20
description:
"I have a condition which I'm told will become known as Chrono-Impairment. I have difficulty staying in the present."

"I'm sorry?"

"I travel in time. Involuntarily."

I recently, finished Audrey Niffenegger's The Time Traveler's Wife. This is a combination of a nostalgia mix, current favorites and a tribute to this book I enjoyed.
tracklist
1
John Murphy : The End
Instrumental tone setter. And where better to begin, with a time traveler, than with "The End"? [...]

SHOW MORE

Track 19 from 28 Days Later
Length: 00:01:55
Year: 2002
Track Description:
Instrumental tone setter. And where better to begin, with a time traveler, than with "The End"?

SHOW LESS

2
Blondie : Pretty Baby
Wednesday, November 16, 2011 (Henry is 38, Clare is 40)

SHOW MORE

Track 5 from Parallel Lines
Length: 00:03:18
Year: 1978
Track Description:
Wednesday, November 16, 2011 (Henry is 38, Clare is 40)

SHOW LESS

3
Moby Grape : Naked, If I Want To
Friday, September 23, 1977 (Henry is 36, Clare is 6)

Henry has no control of where he ends up and [...]

SHOW MORE

Track 7 from Moby Grape
Length: 00:00:57
Year: 1967
Track Description:
Friday, September 23, 1977 (Henry is 36, Clare is 6)

Henry has no control of where he ends up and he is unable to travel with anything, especially his own clothes. This is the first time Clare has met Henry.

SHOW LESS

4
Talking Heads : This Must Be the Place (Naive Melody)
Wednesday, November 17/Tuesday, September 28, 1982 (Henry is 19)

"Home is where I want to be
SHOW MORE
Track 18 from Sand in the Vaseline (disc 2)
Length: 00:04:56
Year: 1992
Track Description:
Wednesday, November 17/Tuesday, September 28, 1982 (Henry is 19)

"Home is where I want to be
Pick me up and turn me round
I feel numb - burn with a weak heart
(So I) guess I must be having fun"

Poor, wayfaring Henry.

SHOW LESS

5
R.E.M. : Disappear
*pop*
Saturday, October 27, 1984

great song - I love the mood

SHOW MORE

Track 5 from Reveal
Length: 00:04:10
Year: 2001
Track Description:
*pop*
Saturday, October 27, 1984

great song - I love the mood

SHOW LESS

6
Pulp : The Trees
November 19, 1986 (Henry is 36, Clare is 15)

Love love love. Too fitting. This is for the meadow [...]

SHOW MORE

Track 4 from We Love Life
Length: 00:04:48
Year: 2001
Track Description:
November 19, 1986 (Henry is 36, Clare is 15)

Love love love. Too fitting. This is for the meadow where Clare and Henry meet during their one hundred plus visits.

SHOW LESS

7
Grant-Lee Phillips : Age of Consent
Thursday, February 10, 2005 (Clare is 33, Henry is 41)
Wednesday, May 24, 1989 (Clare is 18, Henry is 41 [...]

SHOW MORE

Track 2 from nineteeneighties
Length: 00:03:34
Year: 2006
Track Description:
Thursday, February 10, 2005 (Clare is 33, Henry is 41)
Wednesday, May 24, 1989 (Clare is 18, Henry is 41)

One of the best New Order covers ever. Sorry, Orgy. Henry is able to visit Clare throughout here childhood, starting when she is six. This song is for her teens.

SHOW LESS

8
The Magnetic Fields : The Night You Can't Remember
Saturday, October 26, 1991 (Henry is 28, Clare is 20)

claireillinoise introduced me to this song. [...]

SHOW MORE

Track 19 from 69 Love Songs Vol. 3
Length: 00:02:17
Year: 0000
Track Description:
Saturday, October 26, 1991 (Henry is 28, Clare is 20)

claireillinoise introduced me to this song. Thank you. This is for Clare's eighteenth birthday.

SHOW LESS

9
Violent Femmes : Gone Daddy Gone (Live)
Saturday, December 22, 1991 (Henry is 28 & 33, Clare is 20)
I love the opening banter, "How many people [...]

SHOW MORE

Track 20 from CMJ New Music Monthly, Volume 106: October 2002
Length: 00:03:14
Year: 2002
Track Description:
Saturday, December 22, 1991 (Henry is 28 & 33, Clare is 20)
I love the opening banter, "How many people here went to high school?"
Henry takes Clare to a Femmes concert. How would it be?

SHOW LESS

10
Matt Pond PA : Snow Day
Tuesday, December 24, 1991 (Clare is 20, Henry is 28)

Henry's first Christmas with Clare's family [...]

SHOW MORE

Track 1 from Winter Songs EP
Length: 00:03:33
Year: 2005
Track Description:
Tuesday, December 24, 1991 (Clare is 20, Henry is 28)

Henry's first Christmas with Clare's family.

SHOW LESS

11
Penetration : Nostalgia
Wednesday, December 25, 1991

At Laura's party. This fits Henry's taste in music, and a great Buzz [...]

SHOW MORE

Track 10 from Moving Targets
Length: 00:03:46
Year: 1978
Track Description:
Wednesday, December 25, 1991

At Laura's party. This fits Henry's taste in music, and a great Buzzcocks cover. Fitting. "I guess it's nostalgia for an age yet to come."

SHOW LESS

12
Pony Up! : the truth about cats and dogs (is that they die)
More great lyrics. Love this song and its video.

SHOW MORE

Track 2 from Make Love to the Judges with Your Eyes
Length: 00:03:51
Year: 2006
Track Description:
More great lyrics. Love this song and its video.

SHOW LESS

13
X : Poor Girl
January 2, 1994 (Henry is 43)

For Ingrid. Still loving this song.

SHOW MORE

Track 4 from More Fun In The Real World
Length: 00:02:50
Year: 1983
Track Description:
January 2, 1994 (Henry is 43)

For Ingrid. Still loving this song.

SHOW LESS

14
Eartha Kitt : Somebody Bad Stole de Wedding Bell
Saturday, Oct 23, 1993 (Henry is 30, Clare is 22) (9:35 a.m.)

:) Thanks, baggylettuce for includi [...]

SHOW MORE

Track 6 from Eartha-Quake (disc 1)
Length: 00:02:50
Year: 0000
Track Description:
Saturday, Oct 23, 1993 (Henry is 30, Clare is 22) (9:35 a.m.)

:) Thanks, baggylettuce for including this on a mix for me.

SHOW LESS

15
Morrissey : In the Future When All's Well
Wednesday, April 13, 1994 (Clare is 22, Henry is 30)

Guess who wins the lottery?
Lyric:
SHOW MORE
Track 5 from Ringleader of the Tormentors
Length: 00:03:54
Year: 0000
Track Description:
Wednesday, April 13, 1994 (Clare is 22, Henry is 30)

Guess who wins the lottery?
Lyric:
Every day I play a sad game called
In the future when all's well
Living longer than I had intended
Something must have gone right

Great and fitting.

SHOW LESS

16
Wreckless Eric : Reconnez Cherie
Saturday, July 9, 1994 (Henry is 31, Clare is 23)

New house, complete with studio for Clare. Nost [...]

SHOW MORE

Track 1 from Wreckless Eric
Length: 00:03:17
Year: 1978
Track Description:
Saturday, July 9, 1994 (Henry is 31, Clare is 23)

New house, complete with studio for Clare. Nostalgia and marital bliss.

SHOW LESS

17
The Troggs : Love is All Around
Thursday, May 11, 2000 (Henry is 39, Clare 28)

"Persevere"

SHOW MORE

Track 5 from 20th Century Masters - The Millennium Collection: The Best of The Troggs
Length: 00:02:58
Year: 2004
Track Description:
Thursday, May 11, 2000 (Henry is 39, Clare 28)

"Persevere"

SHOW LESS

18
Mental as Anything : If You Leave Me, Can I Come Too?
Sunday, October 12, 2003 (Clare is 32, Henry is 40)

CLARE: Sometimes I am glad when Henry's gone, [...]

SHOW MORE

Track 2 from Cats and Dogs
Length: 00:03:15
Year: 1982
Track Description:
Sunday, October 12, 2003 (Clare is 32, Henry is 40)

CLARE: Sometimes I am glad when Henry's gone, but I'm always glad when he come back. Ties with Henry's musical taste Great song.

SHOW LESS

19
Something for Kate : Stunt Show
Wednesday, June 28, 2006 (Henry is 43 and 43)

The cage. I love this song. Lyric:
You hold m [...]

SHOW MORE

Track 1 from Echolalia
Length: 00:03:40
Year: 2001
Track Description:
Wednesday, June 28, 2006 (Henry is 43 and 43)

The cage. I love this song. Lyric:
You hold me in mid air and you
keep me a measure from impact
You stop and ask me if the ringing
in your ears might be the sound of thought
You're like a long slow accident,
time stood still while motion emptied you out
and we watched you like a slide show

SHOW LESS

20
Suede : Oceans
Henry's letter to Clare dated December 10, 2006
+
Sunday, July 29, 1979 (Henry is 42, Alba is 10) [...]

SHOW MORE

Track 0 from Singles
Length: 00:04:07
Year: 2003
Track Description:
Henry's letter to Clare dated December 10, 2006
+
Sunday, July 29, 1979 (Henry is 42, Alba is 10)

Amazing, heartbreaking lyrics for Clare and Henry, and for Henry's day at the beach with Alba.

SHOW LESS

21
The Pogues : If I Should Fall From Grace With God
Sunday, December 31, 2006 (Clare is 35, Henry is 43)

If I should fall, indeed. There has to be so [...]

SHOW MORE

Track 1 from If I Should Fall From Grace With God
Length: 00:02:21
Year: 1988
Track Description:
Sunday, December 31, 2006 (Clare is 35, Henry is 43)

If I should fall, indeed. There has to be some sun shining somewhere. This is for their New Year's Eve party.

SHOW LESS

22
The Chameleons : Tears
Monday, January 1, 2006 / Saturday, October 27, 1984

Haunting, beautiful song that continues to a [...]

SHOW MORE

Track 3 from Strange Times
Length: 00:05:07
Year: 1986
Track Description:
Monday, January 1, 2006 / Saturday, October 27, 1984

Haunting, beautiful song that continues to amaze me. Some lyrics:
Waiting for the light to turn green
Carry me home
To the kindest eyes that I've ever seen
Carry me home
Well, can you tell me how will it be now?
How will it be?

SHOW LESS

23
Patty Griffin : Goodbye
Monday, July 14, 2053 (Clare is 82)

I end with this and thank the book for making me appreciate w [...]

SHOW MORE

Track 5 from Flaming Red
Length: 00:04:15
Year: 1998
Track Description:
Monday, July 14, 2053 (Clare is 82)

I end with this and thank the book for making me appreciate what I have, what I hope for and I take faith I'm on a good path.

SHOW LESS
Tag Board
You must log in to leave a tag
Stuff
Quick Jump
derhay's other mixes
Related mixes
recent visitors
show all