[?]
Not a member? Sign-up now, it's free!
Login
[?]
These are links to some of the major sections in the mixtape collective.
Lists: Browse various lists that are generated by the loads of data we have collected.
Contests: Check out the latest contests, see previous winners, and find out how you can be a part
Music: Check out our ever-growing database of musical knowledge! Use it to find any artist, album, or track that has been entered since the birth of the site and rate and find detailed usage statistics.
Main
[?]
Tired of looking at the same old pages? Try checking out a random one, you never know what you might find...
Random!
SMOKE POT, WORSHIP SATAN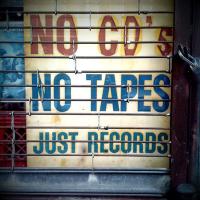 SMOKE POT, WORSHIP SATAN
Created by:
sal_paradise
Tracks:
15
Length:
01:18:56
Keywords
1. metal
2. brutality
3. atrocities
Created on
7/24/10 02:55pm
Level
2
Points
1434
Total visitors
39
Unique visitors
8
description:
THIS ONE's A KEEPER.
tracklist
1
Death : Evil Dead
one of my favorite Death songs, Chuck was the man. we shared a birthday.

SHOW MORE

Track 9 from Scream Bloody Gore
Length: 00:02:59
Year: 1987
Track Description:
one of my favorite Death songs, Chuck was the man. we shared a birthday.

SHOW LESS

2
Deicide : Dead by Dawn
"What's that in my fruit cellar? A FRESH SOUL??"

SHOW MORE

Track 4 from Deicide
Length: 00:03:56
Year: 0000
Track Description:
"What's that in my fruit cellar? A FRESH SOUL??"

SHOW LESS

3
Morbid Angel : Chapel of Ghouls
I want to release a Morbid Angel acappella album.. "DEAD.. your God is dead... FOOLS! your God is DEAD!"

SHOW MORE

Track 6 from Altars of Madness
Length: 00:04:57
Year: 1989
Track Description:
I want to release a Morbid Angel acappella album.. "DEAD.. your God is dead... FOOLS! your God is DEAD!"

SHOW LESS

4
Atheist : Enthralled in Essence
GET THIS ALBUM. actually, get all three.

SHOW MORE

Track 4 from Unquestionable Presence
Length: 00:03:37
Year: 1991
Track Description:
GET THIS ALBUM. actually, get all three.

SHOW LESS

5
Cryptopsy : Slit Your Guts
In the words of my good friend Seth Hudspeth; "if brutal death metal were a nation, "Slit Your Guts" would be [...]

SHOW MORE

Track 2 from None So Vile
Length: 00:04:01
Year: 1996
Track Description:
In the words of my good friend Seth Hudspeth; "if brutal death metal were a nation, "Slit Your Guts" would be the national anthem." Amen.

SHOW LESS

6
Sigh : Ecstatic Transformation
why must the Japanese be superior? it's just not fair.

SHOW MORE

Track 7 from Imaginary Sonicscape
Length: 00:05:35
Year: 0000
Track Description:
why must the Japanese be superior? it's just not fair.

SHOW LESS

7
Mercyful Fate : Evil
I had to add this song to the database? what the hell, guys.

SHOW MORE

Track 1 from Melissa
Length: 00:04:45
Year: 0000
Track Description:
I had to add this song to the database? what the hell, guys.

SHOW LESS

8
Burzum : Jesus' Tod
means "Jesus Dead". can you feel the evil?

SHOW MORE

Track 2 from Filosofem
Length: 00:08:41
Year: 1996
Track Description:
means "Jesus Dead". can you feel the evil?

SHOW LESS

9
Electric Wizard : Wizard in Black
& you hate the cops, don't you?

SHOW MORE

Track 2 from Come My Fanatics...
Length: 00:08:14
Year: 0000
Track Description:
& you hate the cops, don't you?

SHOW LESS

10
Sleep : Holy Mountain
"we have psychedelic shotguns"

SHOW MORE

Track 6 from Sleep's Holy Mountain
Length: 00:08:44
Year: 1993
Track Description:
"we have psychedelic shotguns"

SHOW LESS

11
Cynic : I'm but a Wave To...
only a few vocoders make the pass...

SHOW MORE

Track 5 from Focus
Length: 00:05:30
Year: 1993
Track Description:
only a few vocoders make the pass...

SHOW LESS

12
Possessed : Seven Churches
"seven churches down in Hell, in the land where Satan fell"; why seven???

SHOW MORE

Track 5 from Seven Churches
Length: 00:03:15
Year: 0000
Track Description:
"seven churches down in Hell, in the land where Satan fell"; why seven???

SHOW LESS

13
Pestilence : Out of the Body
when I feel down, I listen to death metal.

SHOW MORE

Track 6 from Consuming Impulse
Length: 00:04:39
Year: 0000
Track Description:
when I feel down, I listen to death metal.

SHOW LESS

14
Mayhem : Freezing Moon
"who's he?" "Dead." "I can see that, but who is he?" "That's his name."

SHOW MORE

Track 2 from De Mysteriis Dom Sathanas
Length: 00:06:23
Year: 0000
Track Description:
"who's he?" "Dead." "I can see that, but who is he?" "That's his name."

SHOW LESS

15
Venom : Witching Hour
the o.g.'s.

SHOW MORE

Track 7 from Welcome to Hell
Length: 00:03:40
Year: 0000
Track Description:
the o.g.'s.

SHOW LESS
Tag Board
You must log in to leave a tag
Stuff
Quick Jump
sal_paradise's other mixes
Related mixes
recent visitors
show all