[?]
Not a member? Sign-up now, it's free!
Login
[?]
These are links to some of the major sections in the mixtape collective.
Lists: Browse various lists that are generated by the loads of data we have collected.
Contests: Check out the latest contests, see previous winners, and find out how you can be a part
Music: Check out our ever-growing database of musical knowledge! Use it to find any artist, album, or track that has been entered since the birth of the site and rate and find detailed usage statistics.
Main
[?]
Tired of looking at the same old pages? Try checking out a random one, you never know what you might find...
Random!
epic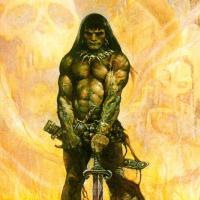 epic
Created by:
Franklin
Tracks:
14
Length:
01:02:46
Keywords
1. epic
2. punk
3. metal
Created on
10/03/08 11:06pm
Level
3
Points
1516
Total visitors
18
Unique visitors
11
description:
songs that i think would make a great soundtrack for something epic. be it a battle, a quest or an all around epic "struggle", mentally or physically.
tracklist
1
Iron Maiden : The Number Of The Beast
a very predictable pick for a mix like this, yes, but is that really bad? reminds me of the opening for an awe [...]

SHOW MORE

Track 5 from The Number of the Beast
Length: 00:04:50
Year: 1982
Track Description:
a very predictable pick for a mix like this, yes, but is that really bad? reminds me of the opening for an awesome/cheesy 80s movie.

SHOW LESS

2
Judgement : Process
great acoustic guitar intro leading into a mid-paced punk song, complete with an epic sounding arpeggio and a [...]

SHOW MORE

Track 1 from Process
Length: 00:02:55
Year: 0000
Track Description:
great acoustic guitar intro leading into a mid-paced punk song, complete with an epic sounding arpeggio and a lot of work on the high strings.

SHOW LESS

3
Manowar : Carry On
possibly the most epic, cheesy and kick ass friendship song, ever. this song also has an acoustic guitar intro [...]

SHOW MORE

Track 0 from Fighting the World
Length: 00:04:19
Year: 0000
Track Description:
possibly the most epic, cheesy and kick ass friendship song, ever. this song also has an acoustic guitar intro, which leads into a rocking heavy metal song about battles, friendships and brotherhood. a truly epic track.

SHOW LESS

4
Rush : Different Strings
a much more mellow track, with YET AGAIN an acoustic guitar intro. this song reminds me of some sort of mediev [...]

SHOW MORE

Track 5 from Permanent Waves
Length: 00:03:50
Year: 1980
Track Description:
a much more mellow track, with YET AGAIN an acoustic guitar intro. this song reminds me of some sort of medieval quest, possibly involving an underdog. my favorite from this album, even more so than Spirit of the Radio.

SHOW LESS

5
Grim Reaper : Fear No Evil
the music video for this song really sums up my opinions on it. breaking free from the chains of oppression, o [...]

SHOW MORE

Track 0 from Fear No Evil
Length: 00:04:00
Year: 0000
Track Description:
the music video for this song really sums up my opinions on it. breaking free from the chains of oppression, over throwing your oppressors and freeing the enslaved people of the land. can't get more epic than that.

SHOW LESS

6
Queen : Don't Stop Me Now
a much more light hearted track, but epic none-the-less, especially coming from a band like Queen. this song h [...]

SHOW MORE

Track 12 from Jazz
Length: 00:03:29
Year: 1978
Track Description:
a much more light hearted track, but epic none-the-less, especially coming from a band like Queen. this song helps cheer me up quite often, with it's cheery piano and Freddy Mercury's uplifting lyrics. this gives me images of New York City, late nights with friends and just living a good life. with Queen, you can't go wrong!

SHOW LESS

7
Jethro Tull : The Whistler
how can an epic mix not include a band like Jethro Tull? while light hearted and cheery, this track makes me t [...]

SHOW MORE

Track 7 from Songs From The Wood
Length: 00:03:31
Year: 0000
Track Description:
how can an epic mix not include a band like Jethro Tull? while light hearted and cheery, this track makes me think of Lord of the Rings, or Ireland in general. great song.

SHOW LESS

8
Loudness : Crazy Nights
this song is bad ass. like, seriously, this song is BAD ASS. this song really reminds me of the 1980s, huge co [...]

SHOW MORE

Track 1 from Thunder in the East
Length: 00:04:05
Year: 0000
Track Description:
this song is bad ass. like, seriously, this song is BAD ASS. this song really reminds me of the 1980s, huge concerts and big hair! another song that reminds me of brotherhood and friends, as well rocking out.

SHOW LESS

9
Van Halen : Panama
yet another rocking track. all i can think of when i'm spinning this track is friends, hot girls, booze and cr [...]

SHOW MORE

Track 3 from 1984
Length: 00:03:32
Year: 1984
Track Description:
yet another rocking track. all i can think of when i'm spinning this track is friends, hot girls, booze and cruising around with your friends all night long. a truly epic classic.

SHOW LESS

10
Twisted Sister : We're Not Gonna Take It
cheesy? yes. rocking? yes. epic? fuck yes! this song is extremely epic, and builds on the "rocking" theme of m [...]

SHOW MORE

Track 2 from Stay Hungry
Length: 00:03:40
Year: 1984
Track Description:
cheesy? yes. rocking? yes. epic? fuck yes! this song is extremely epic, and builds on the "rocking" theme of many songs on this mix. my nomination for the rock n' roll rebel anthem of the 1980s.

SHOW LESS

11
Metallica : Master of Puppets
i don't know why, but this song really gives off a "rock opera" feel to me. one of the thrash metal greats, Me [...]

SHOW MORE

Track 2 from Master of Puppets
Length: 00:08:38
Year: 1986
Track Description:
i don't know why, but this song really gives off a "rock opera" feel to me. one of the thrash metal greats, Metallica bust out a hell of track. clocking in at 8 minutes long, complete with epic vocals and lyrics, powerhouse drumming and guitar riffage that cuts into you like a stake knife, this song is sure to have you head banging within seconds.

SHOW LESS

12
Blind Guardian : Lord of the Rings
this track is just epic. just look at the name, it's fucking LORD OF THE RINGS. i chose the demo version for v [...]

SHOW MORE

Track 4 from Tales from the Twilight World (demo)
Length: 00:02:44
Year: 1990
Track Description:
this track is just epic. just look at the name, it's fucking LORD OF THE RINGS. i chose the demo version for various reasons, the main one being it's just more epic sounding than the album version. the vocals are extremely epic sounding, as he weaves a tale of magic, battles and the ring. the guitar playing is phenomenal, using a chorus effect and using arpeggio picking the entire time. epic is not good enough for a track like this.

SHOW LESS

13
Gates of Ishtar : Dawn of Flames
one of the most underrated melodic death metal acts in existence, this song is epic beyond belief. the growled [...]

SHOW MORE

Track 2 from The Dawn of Flames
Length: 00:07:06
Year: 0000
Track Description:
one of the most underrated melodic death metal acts in existence, this song is epic beyond belief. the growled vocals and melodic/epic guitars lead up to a piano interlude, my favorite part of the song. this song is very sad sounding, making me think of fantasy, romance and romantic. a prince losing his princess or a king losing his queen. a unique experience.

SHOW LESS

14
Judas Priest : Painkiller
the last track on the mix, and possibly the most epic. this song, is in my mind, the best Judas Priest song ev [...]

SHOW MORE

Track 1 from Painkiller
Length: 00:06:07
Year: 0000
Track Description:
the last track on the mix, and possibly the most epic. this song, is in my mind, the best Judas Priest song ever written. painting a picture of a war machine, a destructive beast, come to wreck the planet. coupled with the excellent drumming, amazing guitar playing and epic vocals, this song will leave you breathless.

SHOW LESS
Tag Board
You must log in to leave a tag
Stuff
Quick Jump
Franklin's other mixes
Related mixes
recent visitors
show all