[?]
Not a member? Sign-up now, it's free!
Login
[?]
These are links to some of the major sections in the mixtape collective.
Lists: Browse various lists that are generated by the loads of data we have collected.
Contests: Check out the latest contests, see previous winners, and find out how you can be a part
Music: Check out our ever-growing database of musical knowledge! Use it to find any artist, album, or track that has been entered since the birth of the site and rate and find detailed usage statistics.
Main
[?]
Tired of looking at the same old pages? Try checking out a random one, you never know what you might find...
Random!
Dirty? Romantic? Blunt? Suggestive? Sex.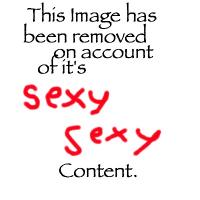 Dirty? Romantic? Blunt? Suggestive? Sex.
Created by:
happyian
Tracks:
15
Length:
01:00:43
Keywords
1. Dirty
2. Romantic
3. Sex
Created on
7/09/06 09:10pm
Level
7
Points
3077
Total visitors
130
Unique visitors
79
description:
Different beats, rates, feels. Different styles of music. Different ways of getting the it across. A very one one track thought, with a very different track delivery. Sex.
Thats right, 15 tracks all about that saccred right, that friday night plight, that smooth sensation, that sweaty slippry sexy sexy sex.
tracklist
1
Cake : Up So Close
"way down south"
This song falls under the suggestive section. The message may be different from what i t [...]

SHOW MORE

Track 3 from Motorcade of Generosity
Length: 00:03:13
Year: 1994
Track Description:
"way down south"
This song falls under the suggestive section. The message may be different from what i think. But we hear what we want to right? Either way, cake is a must and its got a good feel.

SHOW LESS

2
Sufjan Stevens : Holland
This is a romantic song about the type of sex one might dub "love making. But sex all the same.

SHOW MORE

Track 7 from Greetings from Michigan, The Great Lake State
Length: 00:03:26
Year: 2003
Track Description:
This is a romantic song about the type of sex one might dub "love making. But sex all the same.

SHOW LESS

3
The Jesus and Mary Chain : Some Candy Talking
Suggestivly Dirty. (i didnt say "no cross genres") This song likens the song to geting some candy. Fits in the [...]

SHOW MORE

Track 8 from Psychocandy
Length: 00:03:19
Year: 1985
Track Description:
Suggestivly Dirty. (i didnt say "no cross genres") This song likens the song to geting some candy. Fits in the beggining with a more quiet mood.

SHOW LESS

4
The White Stripes : In The Cold Cold Night
Is this just for the sake of being warm? or do i sence some romantic undertones? well, the point is... I [...]

SHOW MORE

Track 5 from Elephant
Length: 00:02:58
Year: 2003
Track Description:
Is this just for the sake of being warm? or do i sence some romantic undertones? well, the point is... I'll(ha, i's and L's) say romantically suggestive.

SHOW LESS

5
Interpol : Say Hello to the Angels
"do me"?
blunt. Also other parts of the song are suggestive. And i find it romantic. Like, candles.

SHOW MORE

Track 5 from Turn on the Bright Lights
Length: 00:04:28
Year: 2002
Track Description:
"do me"?
blunt. Also other parts of the song are suggestive. And i find it romantic. Like, candles.

SHOW LESS

6
Prince : Gett Off
To be honest, any prince song will do. I could have done all prince songs and they would all fit in all sectio [...]

SHOW MORE

Track 15 from The Hits/The B-Sides (Disc 2)
Length: 00:04:30
Year: 1993
Track Description:
To be honest, any prince song will do. I could have done all prince songs and they would all fit in all sections. But i like this one. So there. Get off.

SHOW LESS

7
Everything : Hooch
This song is fun AND suggestive. Thats how i like my women. And they need a spoon in them. (Why thankya Mr. Iz [...]

SHOW MORE

Track 2 from Super Natural
Length: 00:04:05
Year: 1998
Track Description:
This song is fun AND suggestive. Thats how i like my women. And they need a spoon in them. (Why thankya Mr. Izzard)

SHOW LESS

8
The Cure : The Love Cats
This one is romantic and by the Cure. AND it's by the Cure. And ITS by the Cure. And it's BY the Cure. And it' [...]

SHOW MORE

Track 13 from Staring At The Sea: The Singles 1979-1985
Length: 00:03:39
Year: 1986
Track Description:
This one is romantic and by the Cure. AND it's by the Cure. And ITS by the Cure. And it's BY the Cure. And it's by THE Cure. And it's by the CURE. Plus, like the sex theme.

SHOW LESS

9
The Brian Setzer Orchestra : The Dirty Boogie
The Dirty Boogie fits well after The Love Cats. It has a swing feel. The theme is suggestive and dirty. (obvio [...]

SHOW MORE

Track 2 from The Dirty Boogie
Length: 00:03:13
Year: 1998
Track Description:
The Dirty Boogie fits well after The Love Cats. It has a swing feel. The theme is suggestive and dirty. (obviously, says sarcastician) ((but wait he's happyian!))

SHOW LESS

10
Scissor Sisters : Filthy/Gorgeous
This song is so...so dirty its....its......gah i dunno...(see title)
the song is up beat like the Dirty B [...]

SHOW MORE

Track 7 from Scissor Sisters
Length: 00:05:52
Year: 2004
Track Description:
This song is so...so dirty its....its......gah i dunno...(see title)
the song is up beat like the Dirty Boogie. And its so much fun to "dance" to.

SHOW LESS

11
Nine Inch Nails : Closer
Blunt. Very very blunt. And, totaly unrelated, animals are quite dirty.

SHOW MORE

Track 5 from The Downward Spiral
Length: 00:06:13
Year: 1994
Track Description:
Blunt. Very very blunt. And, totaly unrelated, animals are quite dirty.

SHOW LESS

12
The Jimi Hendrix Experience : Fire
And i stood next to her fire....all....night....long.
Can you handle it?

SHOW MORE

Track 8 from Are You Experienced?
Length: 00:02:43
Year: 1967
Track Description:
And i stood next to her fire....all....night....long.
Can you handle it?

SHOW LESS

13
The Doors : Love Me Two Times
This is bluntly romantic. I suppose.
Old music is not so discrete.
By the way, love means do which [...]

SHOW MORE

Track 10 from The Very Best Of The Doors
Length: 00:03:16
Year: 1967
Track Description:
This is bluntly romantic. I suppose.
Old music is not so discrete.
By the way, love means do which means have sex.
For those innocent ones.

SHOW LESS

14
AC/DC : Let Me Put My Love Into You
Let me put my love into you.........?!
There not even trying anymore are they.
Blunt, like james man [...]

SHOW MORE

Track 5 from Back in Black
Length: 00:04:14
Year: 1980
Track Description:
Let me put my love into you.........?!
There not even trying anymore are they.
Blunt, like james man.

SHOW LESS

15
Led Zeppelin : Whole Lotta Love
This will be a quick description. (thats what she said) ((hey thats a sore subject)) (((grow up))) ((((or at l [...]

SHOW MORE

Track 1 from Led Zeppelin II
Length: 00:05:34
Year: 1969
Track Description:
This will be a quick description. (thats what she said) ((hey thats a sore subject)) (((grow up))) ((((or at least bigger!)))) (((((thats what she said))))) ((((((*runs off*)))))


*step step step*
"every inch of my love"
nuff said.

also, kickass guitar solo. a good closer i think.

SHOW LESS
Tag Board
You must log in to leave a tag
Stuff
Quick Jump
happyian's other mixes
Related mixes
recent visitors
show all