[?]
Not a member? Sign-up now, it's free!
Login
[?]
These are links to some of the major sections in the mixtape collective.
Lists: Browse various lists that are generated by the loads of data we have collected.
Contests: Check out the latest contests, see previous winners, and find out how you can be a part
Music: Check out our ever-growing database of musical knowledge! Use it to find any artist, album, or track that has been entered since the birth of the site and rate and find detailed usage statistics.
Main
[?]
Tired of looking at the same old pages? Try checking out a random one, you never know what you might find...
Random!
Best remakes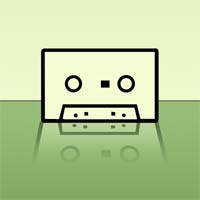 Best remakes
Created by:
Marzocchi
Tracks:
10
Length:
00:36:16
Keywords
1. remakes
2. Mike Ness
3. Billy Bragg
Created on
5/21/06 01:32am
Level
3
Points
1749
Total visitors
137
Unique visitors
63
description:
These are the best remakes I've heard, some may not be as good as the original, but are still damn good.
tracklist
1
Mike Ness : Folsom Prison Blues (Live)
Mike Ness (Social D front man) singing his favorite song by his favorite artist, Johnny Cash.

SHOW MORE

Track 1 from
Length: 00:03:08
Year:
Track Description:
Mike Ness (Social D front man) singing his favorite song by his favorite artist, Johnny Cash.

SHOW LESS

2
Johnny Cash : Hurt
The Man in Black showing Trent Reznor why he was a living legend.

SHOW MORE

Track 2 from American IV: The Man Comes Around
Length: 00:03:40
Year: 2002
Track Description:
The Man in Black showing Trent Reznor why he was a living legend.

SHOW LESS

3
Billy Bragg : Way Over Yonder in the Minor Key
If Bob Dylan is the next Woody Guthrie, then Billy Bragg is the next Bob Dylan and fittingly this is Billy Bra [...]

SHOW MORE

Track 34 from Must I Paint You A Picture?
Length: 00:04:07
Year: 2003
Track Description:
If Bob Dylan is the next Woody Guthrie, then Billy Bragg is the next Bob Dylan and fittingly this is Billy Bragg doing an Unrecorded Woody Guthrie song.

SHOW LESS

4
Iron and Wine : Such Great Heights
Awesome. So much better then the postal service version.

SHOW MORE

Track 11 from Garden State Soundtrack
Length: 00:04:10
Year: 2004
Track Description:
Awesome. So much better then the postal service version.

SHOW LESS

5
311 : Love Song
I love the cure, 311 loves the cure, I love 311 and the circle is completed here.

SHOW MORE

Track 15 from Greatest Hits '93 to '03
Length: 00:03:29
Year: 2004
Track Description:
I love the cure, 311 loves the cure, I love 311 and the circle is completed here.

SHOW LESS

6
Nirvana : Man Who Sold the World
A song that has something to do with Kurt Coban and David Bowie, need I say more?

SHOW MORE

Track 4 from Unplugged in New York
Length: 00:04:20
Year: 1994
Track Description:
A song that has something to do with Kurt Coban and David Bowie, need I say more?

SHOW LESS

7
Goldfinger : 99 Red Ballons
Crazy germans and then crazy americans signing it in english.

SHOW MORE

Track 13 from Stomping Ground
Length: 00:04:12
Year: 2000
Track Description:
Crazy germans and then crazy americans signing it in english.

SHOW LESS

8
Jimi Hendrix : All Along the Watchtower
Bob Dylan said this was the best version ever.

SHOW MORE

Track 15 from Electric Ladyland
Length: 00:04:22
Year: 1968
Track Description:
Bob Dylan said this was the best version ever.

SHOW LESS

9
Rancid : Cheat
Johnny Cash is to Mike Ness what Joe Strummer is to Tim Armstrong.

SHOW MORE

Track 4 from Burning London
Length: 00:02:02
Year: 1999
Track Description:
Johnny Cash is to Mike Ness what Joe Strummer is to Tim Armstrong.

SHOW LESS

10
Lars Frederiksen and the Bastards : To Have and Have Not
This version of a Billy Bragg classic made this self titled album the best album affliated with the Rancid boy [...]

SHOW MORE

Track 4 from Lars Frederiksen and the Bastards
Length: 00:02:46
Year: 2001
Track Description:
This version of a Billy Bragg classic made this self titled album the best album affliated with the Rancid boys since Energy.

SHOW LESS
Tag Board
You must log in to leave a tag
Stuff
Quick Jump
Marzocchi's other mixes
Related mixes
recent visitors
show all