[?]
Not a member? Sign-up now, it's free!
Login
[?]
These are links to some of the major sections in the mixtape collective.
Lists: Browse various lists that are generated by the loads of data we have collected.
Contests: Check out the latest contests, see previous winners, and find out how you can be a part
Music: Check out our ever-growing database of musical knowledge! Use it to find any artist, album, or track that has been entered since the birth of the site and rate and find detailed usage statistics.
Main
[?]
Tired of looking at the same old pages? Try checking out a random one, you never know what you might find...
Random!
When You're a Boy...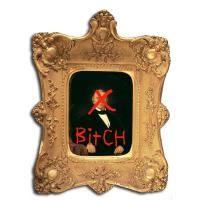 When You're a Boy...
Created by:
galaxiepi
Tracks:
14
Length:
00:54:53
Keywords
1. Mix Contest 1
2. Mix Contest 1
3. Mix Contest 1
Created on
8/01/06 10:07pm
Level
7
Points
3296
Total visitors
182
Unique visitors
100
This mix was ranked #3 out of 23 entries for this contest
description:
Finally! I finished this behemoth. I have about 3 unfinished branches off of this mix and gave myself a lovely headache whittling it down and stretching it out to this. Overall? I dig it. It constitutes a lovely hour of music. And that's what matters, right?
tracklist
1
Janis Joplin : Maybe
I love Janis. Soulful, painful, raw, honest, gritty... this is one of my favorite tunes of hers.

SHOW MORE

Track 11 from Greatest Hits
Length: 00:03:40
Year: 1999
Track Description:
I love Janis. Soulful, painful, raw, honest, gritty... this is one of my favorite tunes of hers.

SHOW LESS

2
Architecture in Helsinki : Maybe You Can Owe Me
An easygoing, happyish song based around a lot of high-hat and a couple simple piano chords.

SHOW MORE

Track 5 from In Case We Die
Length: 00:04:03
Year: 2005
Track Description:
An easygoing, happyish song based around a lot of high-hat and a couple simple piano chords.

SHOW LESS

3
Billie Holiday : Me, Myself and I
Nope, no De La Soul. Not even Beyonce. I'm sticking with my original guns for this track name and am vying for [...]

SHOW MORE

Track 12 from Love Songs
Length: 00:02:35
Year: 1996
Track Description:
Nope, no De La Soul. Not even Beyonce. I'm sticking with my original guns for this track name and am vying for Ms. Holiday. With her you can never go wrong. Hey, anyone wanna charleston?

SHOW LESS

4
Alias : I Would Like To Write A Song That...
A completely different song in comparison with the previous. The transition isn't too shabby though. This is a [...]

SHOW MORE

Track 8 from muted
Length: 00:04:12
Year: 0000
Track Description:
A completely different song in comparison with the previous. The transition isn't too shabby though. This is an ideal background track when you're working... it adds ambiance and sets a mood without overpowering your easily-distracted brain.

SHOW LESS

5
McLusky : That Man Will Not Hang
Probably one of my favorite album titles ever. Loud, dischordant guitars and vocals with a heavy, thumping rhy [...]

SHOW MORE

Track 2 from The Difference Between You and Me is That I'm Not on Fire
Length: 00:03:00
Year: 2004
Track Description:
Probably one of my favorite album titles ever. Loud, dischordant guitars and vocals with a heavy, thumping rhythm. Musically, it's a super simple song. But still pretty killer. I mean, the man WON'T HANG.

SHOW LESS

6
The Cardigans : Hanging Around
A smooth, breezy break of a song.

SHOW MORE

Track 5 from Gran Turismo
Length: 00:03:47
Year: 1998
Track Description:
A smooth, breezy break of a song.

SHOW LESS

7
Daft Punk : Around the World
DANCE BREAK!
It might be a little hard to NOT do the robot at some point during this track's seven minut [...]

SHOW MORE

Track 3 from Musique Vol. 1
Length: 00:03:58
Year: 2006
Track Description:
DANCE BREAK!
It might be a little hard to NOT do the robot at some point during this track's seven minutes. Just a little.

SHOW LESS

8
Weezer : The World Has Turned and Left Me Here
I'm going to pull an iTunes and say that the "The" doesn't count. I hadn't listened to this album in ages unti [...]

SHOW MORE

Track 3 from Blue Album
Length: 00:04:19
Year: 1994
Track Description:
I'm going to pull an iTunes and say that the "The" doesn't count. I hadn't listened to this album in ages until today, and man, I forgot how pleasant it is. Or, I guess, how they were.

SHOW LESS

9
Joan Baez : Here's to You
This song has a slow progression before it really begins at 00:50. If there were Hippies of the Round Table, t [...]

SHOW MORE

Track 11 from The Life Aquatic with Steve Zissou
Length: 00:03:07
Year: 2004
Track Description:
This song has a slow progression before it really begins at 00:50. If there were Hippies of the Round Table, this would be their toasting song after a long day of fighting The Man with flower power.
That being said, I'm a little stoked I got both Janis and Joan on one mix.

SHOW LESS

10
DJ Shadow : You Can't Go Home Again
This is such a good walking/driving/traveling/overall moving song.

SHOW MORE

Track 13 from The Private Press
Length: 00:07:03
Year: 2002
Track Description:
This is such a good walking/driving/traveling/overall moving song.

SHOW LESS

11
Alias : Again For The First Time
I know, I know. I used the same artist twice. From the same album, no less. I fought and fought and tried to c [...]

SHOW MORE

Track 3 from muted
Length: 00:03:54
Year: 0000
Track Description:
I know, I know. I used the same artist twice. From the same album, no less. I fought and fought and tried to change things, but I was in too deep and was determined as hell not to completely wipe out the work I had already done. Besides, it's an awesome track. Don't haterate.

SHOW LESS

12
Digable Planets : Time & Space (A New Refutation Of)
I believe this can also be found on the top 10-rated 'Fuck Hip Hop' mix. I like the little saxophone loop.

SHOW MORE

Track 5 from Reachin' (A New Refutation of Time and Space)
Length: 00:03:32
Year: 0000
Track Description:
I believe this can also be found on the top 10-rated 'Fuck Hip Hop' mix. I like the little saxophone loop.

SHOW LESS

13
Smashing Pumpkins : Spaceboy
Oh, the love affair with myself and this album, especially this song, began over a decade ago. The only info I [...]

SHOW MORE

Track 10 from Siamese Dream
Length: 00:04:27
Year: 1993
Track Description:
Oh, the love affair with myself and this album, especially this song, began over a decade ago. The only info I needed to look up was the track length. Hearing this after a long stretch is like a gulp of cold water on a ridiculously hot day. One of the Pumpkins' best... mellow, soothing, with strings.

SHOW LESS

14
David Bowie : Boys Keep Swinging
I love putting SP next to Bowie... they've alluded to him and his songs so often over the years (even here... [...]

SHOW MORE

Track 8 from Lodger
Length: 00:03:16
Year: 1979
Track Description:
I love putting SP next to Bowie... they've alluded to him and his songs so often over the years (even here... hello spaceboy?), it's a natural fit. The name and album art for this mix stem from this lovely, chauvinist-themed track of 70s Bowie.

SHOW LESS
Tag Board
You must log in to leave a tag
Stuff
Quick Jump
galaxiepi's other mixes
Related mixes
recent visitors
show all