[?]
Not a member? Sign-up now, it's free!
Login
[?]
These are links to some of the major sections in the mixtape collective.
Lists: Browse various lists that are generated by the loads of data we have collected.
Contests: Check out the latest contests, see previous winners, and find out how you can be a part
Music: Check out our ever-growing database of musical knowledge! Use it to find any artist, album, or track that has been entered since the birth of the site and rate and find detailed usage statistics.
Main
[?]
Tired of looking at the same old pages? Try checking out a random one, you never know what you might find...
Random!
bea approved contest mix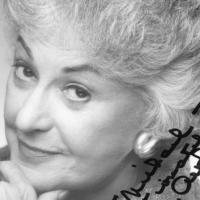 bea approved contest mix
Created by:
jwalker
Tracks:
13
Length:
00:42:09
Keywords
1. Mix Contest 1
2. Mix Contest 1
3. Mix Contest 1
Created on
8/07/06 10:03pm
Level
7
Points
3164
Total visitors
82
Unique visitors
51
This mix was ranked #7 out of 23 entries for this contest
description:
I started out making a mixtape for the contest of songs I have on vinyl, but then it ended up being a little more work than I had the patience for. So, I ended up doing it the iTunes way instead...so much for my attempt at being somewhat original with this. Oh well, at least you've got some eye candy as the cover art.
tracklist
1
Stevie Wonder : If it's Magic
I was thinking of throwing "What If" as the first track, but then I realized A) it's Scott Stapp B) everyone w [...]

SHOW MORE

Track 5 from Songs in the Key of Life (disc 2)
Length: 00:03:12
Year: 1976
Track Description:
I was thinking of throwing "What If" as the first track, but then I realized A) it's Scott Stapp B) everyone would give me negative pts C) I don't even have the song and D) again, it's Creed

SHOW LESS

2
The Who : Magic Bus
for me it can't get much better than The Who...love 'em

SHOW MORE

Track 8 from Then and Now: 1964-2004
Length: 00:03:16
Year: 2004
Track Description:
for me it can't get much better than The Who...love 'em

SHOW LESS

3
The Hollies : Bus Stop
I used to ride the bus...and then finals week I got drunk one night and threw a container of nachos at the bus [...]

SHOW MORE

Track 1 from The Hollies Greatest Hits
Length: 00:02:55
Year: 2002
Track Description:
I used to ride the bus...and then finals week I got drunk one night and threw a container of nachos at the bus stop

SHOW LESS

4
Diana Ross & The Supremes : Stop! In the Name of Love
the supremes remind me of my childhood, mom listened to them often...I've also been known to karaoke this song [...]

SHOW MORE

Track 5 from The Ultimate Collection
Length: 00:02:53
Year: 1997
Track Description:
the supremes remind me of my childhood, mom listened to them often...I've also been known to karaoke this song

SHOW LESS

5
The Searchers : Love Potion #9
I held my nose, I closed my eyes, I took a drink...

SHOW MORE

Track 2 from Searchers Greatest: 20 Fabulous Hits of the 60's
Length: 00:02:06
Year: 1997
Track Description:
I held my nose, I closed my eyes, I took a drink...

SHOW LESS

6
? and the Mysterians : 96 Tears
mmm, the tears of unfathomable sadness...as cartman licks the tears off scott tenorman's face...love it

SHOW MORE

Track 12 from 96 Tears
Length: 00:02:54
Year: 1966
Track Description:
mmm, the tears of unfathomable sadness...as cartman licks the tears off scott tenorman's face...love it

SHOW LESS

7
Eric Clapton : Tears in Heaven
this slows down the flow a bit, but it's one of my favorite albums and fits title-wise

SHOW MORE

Track 4 from Unplugged
Length: 00:04:34
Year: 1992
Track Description:
this slows down the flow a bit, but it's one of my favorite albums and fits title-wise

SHOW LESS

8
Alice in Chains : Heaven Beside You
AIC kinda sticks out like a sore thumb on this mix, but the title fits and it's a good song

SHOW MORE

Track 4 from Alice In Chains
Length: 00:05:27
Year: 1995
Track Description:
AIC kinda sticks out like a sore thumb on this mix, but the title fits and it's a good song

SHOW LESS

9
The Kinks : You Really Got Me
was debating between this and "You Shook Me", but stuck with the kinks since I was able to fit a zeppelin song [...]

SHOW MORE

Track 1 from The Ultimate Collection (disc 1)
Length: 00:02:14
Year: 2002
Track Description:
was debating between this and "You Shook Me", but stuck with the kinks since I was able to fit a zeppelin song in at the end

SHOW LESS

10
The Turtles : Me About You
another one of those 60's groups with animal names...right mike?

SHOW MORE

Track 10 from 20 Greatest Hits
Length: 00:02:30
Year: 1990
Track Description:
another one of those 60's groups with animal names...right mike?

SHOW LESS

11
Queen : You're My Best Friend
ooooooo...you make me live!!!

SHOW MORE

Track 4 from A Night At The Opera
Length: 00:02:52
Year: 1975
Track Description:
ooooooo...you make me live!!!

SHOW LESS

12
Led Zeppelin : Friends
friend - friends...same thing right?

SHOW MORE

Track 2 from Led Zeppelin III
Length: 00:03:52
Year: 1970
Track Description:
friend - friends...same thing right?

SHOW LESS

13
Grateful Dead : Friend of the Devil
...and the dead finishes out my contest mix

SHOW MORE

Track 2 from American Beauty
Length: 00:03:24
Year: 1970
Track Description:
...and the dead finishes out my contest mix

SHOW LESS
Tag Board
You must log in to leave a tag
Stuff
Quick Jump
jwalker's other mixes
Related mixes
recent visitors
show all