[?]
Not a member? Sign-up now, it's free!
Login
[?]
These are links to some of the major sections in the mixtape collective.
Lists: Browse various lists that are generated by the loads of data we have collected.
Contests: Check out the latest contests, see previous winners, and find out how you can be a part
Music: Check out our ever-growing database of musical knowledge! Use it to find any artist, album, or track that has been entered since the birth of the site and rate and find detailed usage statistics.
Main
[?]
Tired of looking at the same old pages? Try checking out a random one, you never know what you might find...
Random!
Tears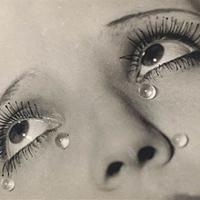 Tears
Created by:
pumpkinbomb
Tracks:
12
Length:
00:42:22
Keywords
1. Mix Contest 2
2. Mix Contest 2
3. Mix Contest 2
Created on
8/25/06 04:46pm
Level
5
Points
2202
Total visitors
105
Unique visitors
61
This mix was ranked #15 out of 30 entries for this contest
description:
This is my attempt at the competition.
It is no way going to win, but I had to try.

It's not going to instantly depress you on hearing it, but if you were already sad it definitely wouldn't cheer you up.

One of the songs (Let It Be) may seem out of place to everyone, but that one actually has a story behind it. I shall tell it in the description.

Something I discovered while making the mix is that if you are upset because of a relationship, listening to soulful love songs can only make it worse.
tracklist
1
Leadbelly : Where Did You Sleep Last Night?
"My girl, my girl, don't lie to me
Tell me where did you sleep last night
In the pines, in the [...]

SHOW MORE

Track 1 from The Best of Leadbelly
Length: 00:03:02
Year: 2003
Track Description:
"My girl, my girl, don't lie to me
Tell me where did you sleep last night
In the pines, in the pines
Where the sun don't ever shine
I would shiver the whole night through."

This is a wonderful song, like others I discovered it via Nirvana's cover of it on Unplugged.

SHOW LESS

2
Chris Farlowe : Yesterday
"Yesterday,
Love was such an easy game to play,
Now I need a place to hide away,
Oh, I [...]

SHOW MORE

Track 0 from
Length: 00:02:28
Year:
Track Description:
"Yesterday,
Love was such an easy game to play,
Now I need a place to hide away,
Oh, I believe in yesterday."

This is song is suitably sad, although it does seem to be trying to cast a 'c'est la vie' look on the problems. I found this version on a compilation of Beatles covers my stepdad got free with the music magazine Uncut. I like the tinkly jazz piano during the first verse and the organ joining in on the second one.

SHOW LESS

3
Billie Holiday : Strange Fruit
"Southern trees bear strange fruit,
Blood on the leaves and blood at the root,
Black bodies swi [...]

SHOW MORE

Track 5 from The Ultimate Collection
Length: 00:03:14
Year: 2002
Track Description:
"Southern trees bear strange fruit,
Blood on the leaves and blood at the root,
Black bodies swinging in the southern breeze,
Strange fruit hanging from the poplar trees."

Imagine living at that time in a southern state of America and being related to/friends with someone lynched. The feeling that someone you loved had been beaten and hung and there is nothing you can do about it because the police were probably some of the people doing it. If that doesn't make you sad you probably deserve lynching.

SHOW LESS

4
José González : All You Deliver
"By the time you reach your goal
Tongues will be twisted
To the point where you'll lose track [...]

SHOW MORE

Track 0 from
Length: 00:02:22
Year:
Track Description:
"By the time you reach your goal
Tongues will be twisted
To the point where you'll lose track of your soul
Distorted pictures is all you deliver ."

José's voice is very haunting and beautiful. This was the first song I heard by him, I found it on a compilation that once again my stepdad got free with a magazine. Then I heard his cover of Heartbeats on that advert.

SHOW LESS

5
The Beatles : Let It Be
"When I find myself in times of trouble, mother Mary comes to me,
speaking words of wisdom, let it b [...]

SHOW MORE

Track 6 from Let It Be
Length: 00:04:03
Year: 1970
Track Description:
"When I find myself in times of trouble, mother Mary comes to me,
speaking words of wisdom, let it be.

This may seem odd to you, putting such a hopeful song on a mixtape intended to convey sadness, but there is a story behind it. My friend Rosie's father died earlier this year, she does not have a mother and now lives with her Aunt and Uncle. She invited a few of her friends, including me, to the funeral. We went along to show support for our friend, this was one of the songs they played as we entered the room. Now it always reminds me of that day.

SHOW LESS

6
Nancy Sinatra : Bang Bang (My Baby Shot Me Down)
"Now he's gone, I don't know why
And till this day, sometimes I cry
He didn't even say goodbye [...]

SHOW MORE

Track 11 from How Does That Grab You?
Length: 00:02:42
Year: 0000
Track Description:
"Now he's gone, I don't know why
And till this day, sometimes I cry
He didn't even say goodbye
He didn't take the time to lie."

Beautiful guitar and vocals, Nancy has a wonderful voice.

SHOW LESS

7
Evan Dando : Shots Is Fired
"There are a million things you'll never get to do
You had your way before, and where'd [...]

SHOW MORE

Track 0 from
Length: 00:02:43
Year:
Track Description:
"There are a million things you'll never get to do
You had your way before, and where'd it get you to?
Waking up on the floor and sleeping in your shoes
Already too much change in the reflecting pool."

SHOW LESS

8
Band of Horses : The Funeral
"...And every occasion
I'll be ready for the funeral
Every occasion once more
It's cal [...]

SHOW MORE

Track 4 from Everything All the Time
Length: 00:05:22
Year: 2006
Track Description:
"...And every occasion
I'll be ready for the funeral
Every occasion once more
It's called the funeral
every occasion
Of im ready for the funeral
And every occastion
Of one billion day funeral."

As I'm sure you all know, funerals are very sad.

SHOW LESS

9
Joy Division : Atmosphere
"Walk in silence,
Dont walk away, in silence.
See the danger, Always danger,
Endless talk [...]

SHOW MORE

Track 9 from Substance
Length: 00:04:11
Year: 0000
Track Description:
"Walk in silence,
Dont walk away, in silence.
See the danger, Always danger,
Endless talking, Life rebuilding,
Dont walk away."

Can't have a sad mix without some Joy Division, this song especially.

SHOW LESS

10
The Smiths : There Is a Light That Never Goes Out
"Oh, please dont drop me home
Because its not my home, its their
Home, and I'm welcome no more. [...]

SHOW MORE

Track 9 from The Queen is Dead
Length: 00:04:03
Year: 1985
Track Description:
"Oh, please dont drop me home
Because its not my home, its their
Home, and I'm welcome no more."

Can't really have a sad mix without The Smiths either.

SHOW LESS

11
The Delays : The Sun Always Shines On TV
"I reached inside myself and found
Nothing there to ease the
Pressure of my ever worrying mind [...]

SHOW MORE

Track 0 from
Length: 00:04:24
Year:
Track Description:
"I reached inside myself and found
Nothing there to ease the
Pressure of my ever worrying mind
All my powers waste away
I fear the crazed and lonely
Looks the mirror's sending me these days."

Originally by A-Ha, but I do like The Delays cover. I've just noticed I have a habit of putting songs on several mixes.

SHOW LESS

12
Nirvana : Something In The Way
I've used this one before as well, and Strange Fruit. I used a cover of that Smiths one though.

[...]

SHOW MORE

Track 12 from Nevermind
Length: 00:03:48
Year: 1991
Track Description:
I've used this one before as well, and Strange Fruit. I used a cover of that Smiths one though.

This one is very haunting though, it also seems to go well at the end of mixes. Both the mixes I've used it on and the album it originally came from, Nevermind.

SHOW LESS
Tag Board
You must log in to leave a tag
Stuff
Quick Jump
pumpkinbomb's other mixes
Related mixes
recent visitors
show all