[?]
Not a member? Sign-up now, it's free!
Login
[?]
These are links to some of the major sections in the mixtape collective.
Lists: Browse various lists that are generated by the loads of data we have collected.
Contests: Check out the latest contests, see previous winners, and find out how you can be a part
Music: Check out our ever-growing database of musical knowledge! Use it to find any artist, album, or track that has been entered since the birth of the site and rate and find detailed usage statistics.
Main
[?]
Tired of looking at the same old pages? Try checking out a random one, you never know what you might find...
Random!
John Luc Piccard is a big fat cry baby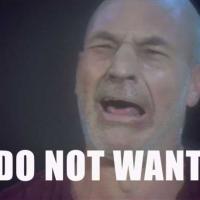 John Luc Piccard is a big fat cry baby
Created by:
chimp_and_zee
Tracks:
11
Length:
00:47:08
Keywords
1. Mix Contest 2
2. Mix Contest 2
3. Mix Contest 2
Created on
8/29/06 04:04am
Level
6
Points
2898
Total visitors
130
Unique visitors
74
This mix was ranked #4 out of 30 entries for this contest
description:
Yes, mix contest two. These songs are the sort to crush your soul and force you to seek redemption.
tracklist
1
Neil Finn : Try Whistling This
For anyone who has ever listened to the One AM Radio, or indeed anyone who fuses sparse eletronica with singer [...]

SHOW MORE

Track 4 from Try Whistling This
Length: 00:04:13
Year: 0000
Track Description:
For anyone who has ever listened to the One AM Radio, or indeed anyone who fuses sparse eletronica with singer/songwriter acoustic and vocal action, this is the man who started it. Neil Finn is the grandfather of that little musical niche of joy.

This song in particular is a beautifully sparse, and simplistic number. The distorted and clipped drum machine lays down this gloriously lo-fi and dark, in a rainy day sort of way, beat. Add on top Neil Finn's superb vocals and his acoustic guitaring, add an incredibly basic, but wonderfully effective piano part (the whole three-against-two feel of the piano is what really moves the song along for me in this) and then fill in the background with this bizzare shifting and changing soundscape of reverb drenched eletronic squigles and whale like guitar feedback and you've nailed it. The blueprint for the modern folk ballad.

SHOW LESS

2
The Pine : Shovelglove
I don't know the name of The Pine's vocalist, but god dammit, he has to have one of the most genuinely amazing [...]

SHOW MORE

Track 9 from The Pine
Length: 00:02:50
Year: 2003
Track Description:
I don't know the name of The Pine's vocalist, but god dammit, he has to have one of the most genuinely amazing and breathtaking set of lungs (I love the puns, OH!) and on this song more than any other he, and the rest of the band, show just what they are capable of.
The way this song builds up as it goes on is nothing short of genius. The slow adding in of instruments, changing of rhythmical figures, cymbal rolls all work towards building up the tension right for when the song reaches its apex.

SHOW LESS

3
Casiotone For The Painfully Alone : Tonight Was A Disaster
I am one of these people that equates sparse and lo-fi for depressing, and this song epitomises that view, a b [...]

SHOW MORE

Track 2 from Pocket Symphonies For Lonesome Subway Cars
Length: 00:01:48
Year: 0000
Track Description:
I am one of these people that equates sparse and lo-fi for depressing, and this song epitomises that view, a ballad of broken hearts and of torn dresses. Beautiful, in a crushingly depressing way.

SHOW LESS

4
moss icon : Gravity
no description

SHOW MORE

Track 14 from lybernum
Length: 00:04:44
Year: 0000
Track Description:
no description

SHOW LESS

5
Low : Sunflower
To be honest, trying to pick only one song from this album was incredibly difficult, but in the end I made a f [...]

SHOW MORE

Track 1 from Things We Lost in the Fire
Length: 00:04:39
Year: 0000
Track Description:
To be honest, trying to pick only one song from this album was incredibly difficult, but in the end I made a firm descision to settle with this track because of my own personal association of it with "The Lovely Bones" by Alice Sebold, which, if you havn't read it, is a book about a teenage girl who is murdered and raped on her way home from school and how she watches, from heaven, her family grow more and more distant in the wake of the tragedy. Yeah. Heavy stuff. I recommend it though.

SHOW LESS

6
Sinaloa : With Our Ears To The Soil
For anyone who hasn't come into contact with Sinaloa yet, you're missing out. They can be quite hit and miss ( [...]

SHOW MORE

Track 10 from Footprints On Floorboards
Length: 00:03:42
Year: 2005
Track Description:
For anyone who hasn't come into contact with Sinaloa yet, you're missing out. They can be quite hit and miss (indeed I really disliked them till I heard this song) but if you can get into them, they are a wonderful and inspirational band, from thier lyrical content, to thier amazing songwriting abilities. This song also has alot of personal meaning to me right now since I am moving house in a few weeks and leaving this city behind.

SHOW LESS

7
A Silver Mt. Zion : Movie (Never Made)
I'm sure if you've listened to this song then there is no way in hell you cannot say it is one of the drearies [...]

SHOW MORE

Track 4 from He Has Left Us Alone, but Shafts of Light Sometimes Grace the Corner of Our Rooms...
Length: 00:03:23
Year: 2000
Track Description:
I'm sure if you've listened to this song then there is no way in hell you cannot say it is one of the dreariest songs you've ever heard. It's like lying in the gutter having lost your job, your wife and eveything else you own, while having drunk yourself into a stupor. This song reminds me of every passed out drunken homeless person I've ever seen.

SHOW LESS

8
Life at These Speeds : Knives
I absolutely adore this song. The strange scratchy guitar sound over the other guitar's simplistic little arpe [...]

SHOW MORE

Track 4 from Life at These Speeds
Length: 00:06:21
Year: 2004
Track Description:
I absolutely adore this song. The strange scratchy guitar sound over the other guitar's simplistic little arpeggio riff and how it all just gets driven along by the drums, with it's constant hi-hat pushing the song along and its stop-start breaks. This song proves just how important rhythym can be to any song. Not to mentiont he vocals are absoltuely amazong.

SHOW LESS

9
Kate Bush : Running Up That Hill (A Deal with God)
OK, I'm going to have to confess here. I'm not sure why, but every time I listen to this song, I cry. I only d [...]

SHOW MORE

Track 1 from Hounds of Love
Length: 00:05:03
Year: 1985
Track Description:
OK, I'm going to have to confess here. I'm not sure why, but every time I listen to this song, I cry. I only discovered this song at the start of summer when I borrowed Hounds of Love from the local library (yeah, they lend out CDs aswell, it's great!) and when I got home and stuck it in my CD player I just... cried. Not exactly weeping like I've lost a love one cried, just one or two tears, but it's the only song that's ever done it to me (bar one other, but that's a different story).

SHOW LESS

10
Gantz : La Complainte De Ruteboeuf
I know I've used this before and commented that the beginning sounds like something Muse would play, but all t [...]

SHOW MORE

Track 3 from Les Jours Passent Et Ne Se Ressemblent Plu
Length: 00:05:03
Year: 0000
Track Description:
I know I've used this before and commented that the beginning sounds like something Muse would play, but all the same this song is a truely stunning and passionate work, like only the French can do.

SHOW LESS

11
Xiu Xiu : Tonight And Today (What Chu' Talkin' 'Bout)
I think what defines this song, is the complete lack of defining features. The out of tune piano upon which th [...]

SHOW MORE

Track 11 from Knife Play
Length: 00:05:22
Year: 2002
Track Description:
I think what defines this song, is the complete lack of defining features. The out of tune piano upon which the simplest song ever written is played just sits beautifully under the vocals I could only call pained. There is no better advocate for less is more than this song. If you can find me a more sparse and haunting piece of music than this, then please, please tell me.

SHOW LESS
Tag Board
You must log in to leave a tag
Stuff
Quick Jump
chimp_and_zee's other mixes
Related mixes
recent visitors
show all