[?]
Not a member? Sign-up now, it's free!
Login
[?]
These are links to some of the major sections in the mixtape collective.
Lists: Browse various lists that are generated by the loads of data we have collected.
Contests: Check out the latest contests, see previous winners, and find out how you can be a part
Music: Check out our ever-growing database of musical knowledge! Use it to find any artist, album, or track that has been entered since the birth of the site and rate and find detailed usage statistics.
Main
[?]
Tired of looking at the same old pages? Try checking out a random one, you never know what you might find...
Random!
Something for Sellers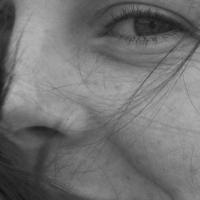 Something for Sellers
Created by:
d-loot
Tracks:
14
Length:
00:51:45
Keywords
1. Thrilling
2. Machiavellian
3. Mellifluent
Created on
8/26/06 05:49pm
Level
6
Points
2747
Total visitors
139
Unique visitors
51
description:
If you were thinking of having a relationship, don't. Just listen to this tape and you'll feel the all the same emotion, without the real heartache.

tracklist
1
Loretta Lynn : Portland, Oregon
If this ain't a great opening song then tell me what is: nice slow build, duet with Jack White, and sloe gin f [...]

SHOW MORE

Track 2 from Van Lear Rose
Length: 00:03:49
Year: 2004
Track Description:
If this ain't a great opening song then tell me what is: nice slow build, duet with Jack White, and sloe gin fizz.

SHOW LESS

2
Travis : Love Will Come Through
Don't want to get you too excited all at once, this'll kick it down a notch.

SHOW MORE

Track 8 from 12 Memories
Length: 00:03:40
Year: 2003
Track Description:
Don't want to get you too excited all at once, this'll kick it down a notch.

SHOW LESS

3
Mason Jennings : Sorry Signs on Cash Machines
I know true love don;t love like anybody else

SHOW MORE

Track 2 from Century Spring
Length: 00:04:18
Year: 2002
Track Description:
I know true love don;t love like anybody else

SHOW LESS

4
Graham Coxon : All Over Me
This is about incessent thought of love.

SHOW MORE

Track 5 from Happiness in Magazines
Length: 00:04:18
Year: 2004
Track Description:
This is about incessent thought of love.

SHOW LESS

5
Blur : Good Song
You seem very beautiful to me.

SHOW MORE

Track 4 from Think Tank
Length: 00:03:08
Year: 2003
Track Description:
You seem very beautiful to me.

SHOW LESS

6
Sleepy Jackson : Miniskirt
What I would do to get you (if I was a girl, that is).

SHOW MORE

Track 9 from Lovers
Length: 00:04:08
Year: 2003
Track Description:
What I would do to get you (if I was a girl, that is).

SHOW LESS

7
Doves : Here It Comes
Lets build a bit, girl.

SHOW MORE

Track 2 from Lost Souls
Length: 00:04:18
Year: 2000
Track Description:
Lets build a bit, girl.

SHOW LESS

8
Idlewild : Love Steals Us From Lonliness
We've had our first break up: what a great "f" you song.

SHOW MORE

Track 1 from Warnings/Promises
Length: 00:03:12
Year: 2005
Track Description:
We've had our first break up: what a great "f" you song.

SHOW LESS

9
Gomez : These 3 Sins
So the break up was my fault.

SHOW MORE

Track 2 from split the difference
Length: 00:02:37
Year: 2004
Track Description:
So the break up was my fault.

SHOW LESS

10
Gomez : These 3 Sins
Don't cry, I'm goin' away to work, but I'll be home soon.

SHOW MORE

Track 2 from split the difference
Length: 00:02:37
Year: 2004
Track Description:
Don't cry, I'm goin' away to work, but I'll be home soon.

SHOW LESS

11
George Harrison : All Things Must Pass
Let it be, my friend.

SHOW MORE

Track 1 from All Things Must Pass (Disk 2)
Length: 00:03:47
Year: 1970
Track Description:
Let it be, my friend.

SHOW LESS

12
Elliot Smith : A Fond Farewell
So it really is over.

SHOW MORE

Track 6 from From A Basement on the Hill
Length: 00:03:58
Year: 2004
Track Description:
So it really is over.

SHOW LESS

13
The Thrills : Whatever Happened to Cory Haim?
If you think our parting is sad, what about this guy?

SHOW MORE

Track 2 from Let's Bottle Bohemia
Length: 00:03:34
Year: 2004
Track Description:
If you think our parting is sad, what about this guy?

SHOW LESS

14
Haley Bonar : Am I Allowed
I am going back to Duluth, girl, you'll never see me again!

SHOW MORE

Track 2 from ...the Size of Planets
Length: 00:04:21
Year: 2004
Track Description:
I am going back to Duluth, girl, you'll never see me again!

SHOW LESS
Tag Board
You must log in to leave a tag
Stuff
Quick Jump
d-loot's other mixes
Related mixes
recent visitors
show all