[?]
Not a member? Sign-up now, it's free!
Login
[?]
These are links to some of the major sections in the mixtape collective.
Lists: Browse various lists that are generated by the loads of data we have collected.
Contests: Check out the latest contests, see previous winners, and find out how you can be a part
Music: Check out our ever-growing database of musical knowledge! Use it to find any artist, album, or track that has been entered since the birth of the site and rate and find detailed usage statistics.
Main
[?]
Tired of looking at the same old pages? Try checking out a random one, you never know what you might find...
Random!
This tape is better live!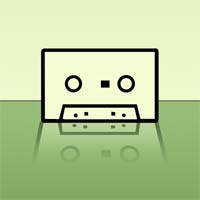 This tape is better live!
Created by:
digitalwiggins
Tracks:
12
Length:
00:41:18
Keywords
1. Live
2. Love
3. Memories
Created on
8/31/06 06:35pm
Level
5
Points
2407
Total visitors
85
Unique visitors
48
description:
Here is a fun list of songs I heard live, I love when they come on at random on my iPod. I was looking at it and realized its really diverse but still kinda runs together with the random few jammed in! So enjoy my first post.
tracklist
1
Duran Duran : Girls On Film
Man these guys totally surprised me, they were much more fun than the Cure who played right after them.

SHOW MORE

Track 8 from Greatest
Length: 00:03:25
Year: 1998
Track Description:
Man these guys totally surprised me, they were much more fun than the Cure who played right after them.

SHOW LESS

2
Hot Hot Heat : Bandages
I've seen it twice in concert and it was fun both times!

SHOW MORE

Track 4 from Make Up The Breakdown
Length: 00:03:32
Year: 2002
Track Description:
I've seen it twice in concert and it was fun both times!

SHOW LESS

3
Set Your Goals : Mutiny!
This is the most(!) fun you can have at a show! Please support a band that really loves playing music!

SHOW MORE

Track 4 from Mutiny!
Length: 00:04:01
Year: 2006
Track Description:
This is the most(!) fun you can have at a show! Please support a band that really loves playing music!

SHOW LESS

4
Kings of Leon : Red Morning Light
They have some hair, and they're fun in concert! Great band to go see for your 21st birthday which I did!

SHOW MORE

Track 1 from Youth & Young Manhood
Length: 00:03:00
Year: 2003
Track Description:
They have some hair, and they're fun in concert! Great band to go see for your 21st birthday which I did!

SHOW LESS

5
Interpol : Untitled
This was so haunting when they played, it was sunset and really hot and I think I was the only excited to see [...]

SHOW MORE

Track 1 from Turn on the Bright Lights
Length: 00:03:56
Year: 2002
Track Description:
This was so haunting when they played, it was sunset and really hot and I think I was the only excited to see them play(it was at a big festival) amazing!

SHOW LESS

6
Pinback : Sender
I was happy to see them live, they are so so so good live.

SHOW MORE

Track 2 from Summer in Abaddon
Length: 00:04:58
Year: 2004
Track Description:
I was happy to see them live, they are so so so good live.

SHOW LESS

7
Pedro The Lion : Big Trucks
I took my future wife to see him in pomona at the glass house on the small stage, and people were acutally sus [...]

SHOW MORE

Track 3 from The Only Reason I Feel Secure
Length: 00:02:35
Year: 2001
Track Description:
I took my future wife to see him in pomona at the glass house on the small stage, and people were acutally sush-ing people trying to talk. Very mellow but the girl loved it and she married me because she knew I only went because she enjoyed it(and I'm sure a few other reasons as well) but I was a nice boy mostly.

SHOW LESS

8
Saves The Day : At Your Funeral
We saw them the night after we saw the strokes, they were so much better. As a side note after this album they [...]

SHOW MORE

Track 1 from Stay What You Are
Length: 00:03:09
Year: 2001
Track Description:
We saw them the night after we saw the strokes, they were so much better. As a side note after this album they lost their touch a little but their new album is really good it reminds me of being in college.

SHOW LESS

9
Tegan & Sara : Take Me Anywhere
Their Fun!

SHOW MORE

Track 2 from So Jealous
Length: 00:02:30
Year: 2004
Track Description:
Their Fun!

SHOW LESS

10
Jurassic 5 : Action Satisfaction
Okay lets pick up the pace of this mix, mammoth on snow demo too much oat soda singing along way to loud with [...]

SHOW MORE

Track 7 from EP
Length: 00:04:00
Year: 1997
Track Description:
Okay lets pick up the pace of this mix, mammoth on snow demo too much oat soda singing along way to loud with all white dude in snowpants!

SHOW LESS

11
The Strokes : Hard To Explain
She got me tickets to see them for our first anny!

SHOW MORE

Track 8 from Is This It?
Length: 00:03:48
Year: 2000
Track Description:
She got me tickets to see them for our first anny!

SHOW LESS

12
Violent Femmes : Blister in the Sun
Come on who doesn't want to hear this song live and on a mix!

SHOW MORE

Track 1 from Violent Femmes
Length: 00:02:24
Year: 1983
Track Description:
Come on who doesn't want to hear this song live and on a mix!

SHOW LESS
Tag Board
You must log in to leave a tag
Stuff
Quick Jump
digitalwiggins's other mixes
Related mixes
recent visitors
show all