[?]
Not a member? Sign-up now, it's free!
Login
[?]
These are links to some of the major sections in the mixtape collective.
Lists: Browse various lists that are generated by the loads of data we have collected.
Contests: Check out the latest contests, see previous winners, and find out how you can be a part
Music: Check out our ever-growing database of musical knowledge! Use it to find any artist, album, or track that has been entered since the birth of the site and rate and find detailed usage statistics.
Main
[?]
Tired of looking at the same old pages? Try checking out a random one, you never know what you might find...
Random!
My Current Favorites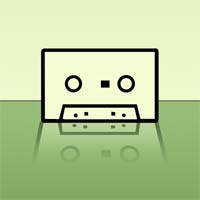 My Current Favorites
Created by:
digitalwiggins
Tracks:
14
Length:
00:40:44
Keywords
1. 9
2. to
3. 5 Hardcore
Created on
9/04/06 09:22pm
Level
3
Points
1622
Total visitors
77
Unique visitors
48
description:
I work a lot and am currently taking over a business, it stresses me out more than I like to admit. But when I get in my truck or to my office this gets me thru the day. So this is my x9to5x mixtape.
tracklist
1
Becoming the Archetype : Ex Nihilo
Some good metal to start the day, plus it reminds me that I don't need to worry I'm not in control.

SHOW MORE

Track 9 from Terminate Damnation
Length: 00:05:08
Year: 2005
Track Description:
Some good metal to start the day, plus it reminds me that I don't need to worry I'm not in control.

SHOW LESS

2
Bane : Woulda, Coulda, Shoulda
Blah, Blah Blah, the greatest lyrics ever written, I say this everyday

SHOW MORE

Track 1 from The Note
Length: 00:02:48
Year: 2005
Track Description:
Blah, Blah Blah, the greatest lyrics ever written, I say this everyday

SHOW LESS

3
Throwdown : Shut You Down
I pull into the yard everyday to this song.

SHOW MORE

Track 9 from Vendetta
Length: 00:03:56
Year: 2005
Track Description:
I pull into the yard everyday to this song.

SHOW LESS

4
Champion : Time Slips Away
My day has started and the clock has started, and this is a run the clock out situation.

SHOW MORE

Track 3 from Time Slips Away
Length: 00:02:35
Year: 2005
Track Description:
My day has started and the clock has started, and this is a run the clock out situation.

SHOW LESS

5
Comeback Kid : Wake the Dead
Here we go second cup of coffee.

SHOW MORE

Track 11 from Wake the Dead
Length: 00:02:16
Year: 2004
Track Description:
Here we go second cup of coffee.

SHOW LESS

6
Every Time I Die : Kill the Music
I like the tiger roar sample it makes my day.

SHOW MORE

Track 2 from Gutter Phenomenon
Length: 00:03:14
Year: 2005
Track Description:
I like the tiger roar sample it makes my day.

SHOW LESS

7
Give Up the Ghost : Since Always
Man I'm glad this was already in the system, so goooooooood!

SHOW MORE

Track 4 from We're Down 'til We're Underground
Length: 00:02:23
Year: 2003
Track Description:
Man I'm glad this was already in the system, so goooooooood!

SHOW LESS

8
Gorilla Biscuits : Start Today
Today I will start today!

SHOW MORE

Track 7 from Start Today
Length: 00:02:05
Year: 1989
Track Description:
Today I will start today!

SHOW LESS

9
Fugazi : Waiting Room
I hate waiting so I listen to this song when I have to wait on something and I realize how much hardcore has c [...]

SHOW MORE

Track 1 from 13 Songs
Length: 00:02:53
Year: 1990
Track Description:
I hate waiting so I listen to this song when I have to wait on something and I realize how much hardcore has changed.

SHOW LESS

10
Xlooking fowardX : Each Step
fast fun foward

SHOW MORE

Track 14 from The Path We Tread
Length: 00:01:17
Year: 2005
Track Description:
fast fun foward

SHOW LESS

11
Refused : Summerholidays vs. Punkroutine
Come on its refused, thanks connor

SHOW MORE

Track 4 from The Shape of Punk to Come: A Chimerical Bombation in 12 Bursts
Length: 00:04:01
Year: 1998
Track Description:
Come on its refused, thanks connor

SHOW LESS

12
Set Your Goals : Goonies Never Say Die!
Every day I set my goals.

SHOW MORE

Track 2 from Refused
Length: 00:03:00
Year: 2006
Track Description:
Every day I set my goals.

SHOW LESS

13
Shockwave : Grenade Face
The other night I realized how much I loved older hardcore and friendships.

SHOW MORE

Track 10 from Ulitmate Doom
Length: 00:02:52
Year: 2004
Track Description:
The other night I realized how much I loved older hardcore and friendships.

SHOW LESS

14
Blood for Blood : My Jesus Mercy
My these guys are so tough.

SHOW MORE

Track 6 from Serenity
Length: 00:02:16
Year: 2004
Track Description:
My these guys are so tough.

SHOW LESS
Tag Board
You must log in to leave a tag
Stuff
Quick Jump
digitalwiggins's other mixes
Related mixes
recent visitors
show all