[?]
Not a member? Sign-up now, it's free!
Login
[?]
These are links to some of the major sections in the mixtape collective.
Lists: Browse various lists that are generated by the loads of data we have collected.
Contests: Check out the latest contests, see previous winners, and find out how you can be a part
Music: Check out our ever-growing database of musical knowledge! Use it to find any artist, album, or track that has been entered since the birth of the site and rate and find detailed usage statistics.
Main
[?]
Tired of looking at the same old pages? Try checking out a random one, you never know what you might find...
Random!
Robotique Mix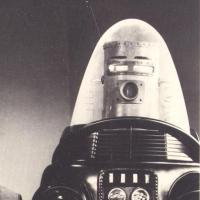 Robotique Mix
Created by:
DJMOLOKO
Tracks:
9
Length:
00:39:21
Keywords
1. Ominous
2. Energetic
3. Trippin'
Created on
9/06/06 10:09pm
Level
4
Points
1972
Total visitors
82
Unique visitors
38
description:
This is the softer portion of my music library, a part that seems to get lost in the piles of other songs. I try to dig these beauties out once in a while. Here they are...
tracklist
1
Kraftwerk : The Robots
Nothing starts off the mix better than some of the OG electroncia. The distorted German-English is trippy and [...]

SHOW MORE

Track 0 from The Mix
Length: 00:08:57
Year: 1991
Track Description:
Nothing starts off the mix better than some of the OG electroncia. The distorted German-English is trippy and ispirational at the same time.

SHOW LESS

2
Ladytron : Destroy Everything You Touch
What's not to like about this one? Awesome song all around, especially the vocals.

SHOW MORE

Track 2 from Witching Hour
Length: 00:04:36
Year: 2005
Track Description:
What's not to like about this one? Awesome song all around, especially the vocals.

SHOW LESS

3
Pink Floyd : Any Colour You Like
The Hammond organ kills me. It's ominous and mesmerizing.

SHOW MORE

Track 7 from Dark Side Of the Moon
Length: 00:03:25
Year: 1973
Track Description:
The Hammond organ kills me. It's ominous and mesmerizing.

SHOW LESS

4
The Bravery : Unconditional
I just want something/something for nothing...

SHOW MORE

Track 0 from The Bravery
Length: 00:03:19
Year: 2005
Track Description:
I just want something/something for nothing...

SHOW LESS

5
Figrin D'an and the Modal Nodes : Cantina Band
I'm sorry, this just had to go into the mix. Maybe it's my klezmer and Star Wars instincts teaming up on this [...]

SHOW MORE

Track 1 from Cantina Band
Length: 00:02:47
Year: 1997
Track Description:
I'm sorry, this just had to go into the mix. Maybe it's my klezmer and Star Wars instincts teaming up on this one.

SHOW LESS

6
Franz Ferdinand : The Dark Of The Matinée
Take Me Out is a bit too repetitive for me, but out of all of Franz Ferdinand's songs, this one makes a close [...]

SHOW MORE

Track 4 from Franz Ferdinand
Length: 00:04:03
Year: 2004
Track Description:
Take Me Out is a bit too repetitive for me, but out of all of Franz Ferdinand's songs, this one makes a close second. Still awesome, though.

SHOW LESS

7
The Hives : Main Offender
The screaming and the swedishness tell me to throw this in the mix.

SHOW MORE

Track 4 from Veni Vidi Vicious
Length: 00:02:33
Year: 2002
Track Description:
The screaming and the swedishness tell me to throw this in the mix.

SHOW LESS

8
Radiohead : Paranoid Android
The middle part where the song breaks down is the opiate of the listener.

SHOW MORE

Track 2 from OK Computer
Length: 00:06:25
Year: 1997
Track Description:
The middle part where the song breaks down is the opiate of the listener.

SHOW LESS

9
The Zutons : Pressure Point
The perfect energetic track to top off the mix. By the end of this one, they are ROCKING.

SHOW MORE

Track 2 from Who Killed The Zutons?
Length: 00:03:16
Year: 2004
Track Description:
The perfect energetic track to top off the mix. By the end of this one, they are ROCKING.

SHOW LESS
Tag Board
You must log in to leave a tag
Stuff
Quick Jump
DJMOLOKO's other mixes
Related mixes
recent visitors
show all