[?]
Not a member? Sign-up now, it's free!
Login
[?]
These are links to some of the major sections in the mixtape collective.
Lists: Browse various lists that are generated by the loads of data we have collected.
Contests: Check out the latest contests, see previous winners, and find out how you can be a part
Music: Check out our ever-growing database of musical knowledge! Use it to find any artist, album, or track that has been entered since the birth of the site and rate and find detailed usage statistics.
Main
[?]
Tired of looking at the same old pages? Try checking out a random one, you never know what you might find...
Random!
The Light In My Eyes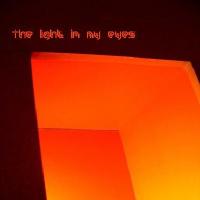 The Light In My Eyes
Created by:
JoJoFarrow
Tracks:
14
Length:
00:56:53
Keywords
1. Joy
2. Backyard Sauntering
3. Matthew
Created on
10/02/06 01:17am
Level
5
Points
2289
Total visitors
68
Unique visitors
47
description:
There is nothing, to me, like waking up on a beautiful day, going into the backyard, and spending all day there. Watering plants, watering rocks, watering the cats, watering Matthew. This is a mix of songs I enjoy hearing when I'm out back!
tracklist
1
Billy Holiday : The Mood That I'm In
A sweet garden watering song to sing in the rain.

SHOW MORE

Track 8 from A Fine Romance
Length: 00:03:00
Year: 2000
Track Description:
A sweet garden watering song to sing in the rain.

SHOW LESS

2
Cat Power : Free
I sometimes eat squash in my backyard and paint when the urge comes over me. Weird, but fun!

SHOW MORE

Track 2 from You Are Free
Length: 00:03:36
Year: 2003
Track Description:
I sometimes eat squash in my backyard and paint when the urge comes over me. Weird, but fun!

SHOW LESS

3
Pearl Jam : Indifference
This gives me goose pimples bumpy skin. My friend Matt had his dog over one afternoon and the dog started how [...]

SHOW MORE

Track 12 from Vs.
Length: 00:05:01
Year: 1993
Track Description:
This gives me goose pimples bumpy skin. My friend Matt had his dog over one afternoon and the dog started howling along to this!

SHOW LESS

4
The Beatles : Ob-La-Di, Ob-La-Da
My cat Bernard likes to listen to this song!

SHOW MORE

Track 4 from The Beatles (White Album)
Length: 00:03:08
Year: 1968
Track Description:
My cat Bernard likes to listen to this song!

SHOW LESS

5
Gorillaz : Latin Simone (Que Pasa Contigo)
Spooky at times (gives me chills) but beautiful. I saunter about in my backyard in my sun dress.

SHOW MORE

Track 12 from Gorillaz
Length: 00:03:38
Year: 2001
Track Description:
Spooky at times (gives me chills) but beautiful. I saunter about in my backyard in my sun dress.

SHOW LESS

6
Red Hot Chili Peppers : I Could Have Lied
I can never keep it cool!

From one of my all-time favorite albums!

SHOW MORE

Track 6 from Blood Sugar Sex Magik
Length: 00:04:04
Year: 1991
Track Description:
I can never keep it cool!

From one of my all-time favorite albums!

SHOW LESS

7
The Avalanches : Etoh
This is one of my "cloud-dancing" songs. Just a little bit quirky and bubbly at times, but oh-so-moving.

SHOW MORE

Track 14 from Since I Left You
Length: 00:05:03
Year: 2000
Track Description:
This is one of my "cloud-dancing" songs. Just a little bit quirky and bubbly at times, but oh-so-moving.

SHOW LESS

8
Lata Mangeshkar : Wada Na Tod
I have become extremely attached to this song and try to belt some of the parts when I'm out back putting arou [...]

SHOW MORE

Track 7 from Eternal Sunshine of the Spotless Mind (Original Soundtrack)
Length: 00:05:54
Year: 2004
Track Description:
I have become extremely attached to this song and try to belt some of the parts when I'm out back putting around!

SHOW LESS

9
Tegan and Sara : Where Does the Good Go?
The theme for the summer when all my plants but one died. My best friend Matt aka Matthew aka Matty-Fo-Fatty [...]

SHOW MORE

Track 5 from So Jealous
Length: 00:03:37
Year: 2004
Track Description:
The theme for the summer when all my plants but one died. My best friend Matt aka Matthew aka Matty-Fo-Fatty aka Churbur saved the year by bringing me a new friend, Kokee (my rat).

SHOW LESS

10
The Casual Dots : Clocks
I like Dots. The candy, too!

SHOW MORE

Track 4 from Casual Dots
Length: 00:03:05
Year: 2004
Track Description:
I like Dots. The candy, too!

SHOW LESS

11
Jon Brion : Get What It's About
All of his songs are great. My head bops back and forth in the sun. Then I water my plants.

SHOW MORE

Track 19 from I Heart Huckabees (Original Soundtrack)
Length: 00:05:59
Year: 2004
Track Description:
All of his songs are great. My head bops back and forth in the sun. Then I water my plants.

SHOW LESS

12
The Sunshine Fix : Mr. Summer Day
Matthew IS my Mr. Summer Day! Of course he rolls his eyes, but he still dances with me!

SHOW MORE

Track 13 from Age of the Sun
Length: 00:03:50
Year: 2002
Track Description:
Matthew IS my Mr. Summer Day! Of course he rolls his eyes, but he still dances with me!

SHOW LESS

13
India.Arie : Private Party
Bernard also likes India.Arie! This song boosts his self-esteem!

SHOW MORE

Track 5 from Testimony: Vol. 1, Life & Relationship
Length: 00:03:52
Year: 2006
Track Description:
Bernard also likes India.Arie! This song boosts his self-esteem!

SHOW LESS

14
Moving Units : between us and them
Is it okay? Matthew asks.

OF COURSE!!! I reply.


SHOW MORE

Track 2 from Dangerous Dreams
Length: 00:03:06
Year: 2004
Track Description:
Is it okay? Matthew asks.

OF COURSE!!! I reply.


SHOW LESS
Tag Board
You must log in to leave a tag
Stuff
Quick Jump
JoJoFarrow's other mixes
Related mixes
recent visitors
show all