[?]
Not a member? Sign-up now, it's free!
Login
[?]
These are links to some of the major sections in the mixtape collective.
Lists: Browse various lists that are generated by the loads of data we have collected.
Contests: Check out the latest contests, see previous winners, and find out how you can be a part
Music: Check out our ever-growing database of musical knowledge! Use it to find any artist, album, or track that has been entered since the birth of the site and rate and find detailed usage statistics.
Main
[?]
Tired of looking at the same old pages? Try checking out a random one, you never know what you might find...
Random!
:)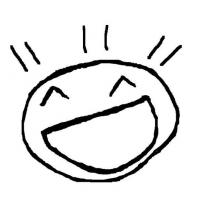 :)
Created by:
chimp_and_zee
Tracks:
14
Length:
00:38:32
Keywords
1. Happy
2. Dance
3. Joy
Created on
7/23/06 12:37pm
Level
5
Points
2487
Total visitors
111
Unique visitors
69
description:
From side A of a tape I made, which was one side of happiness and joy (this side, obviously) and another side of depression and weeping.
tracklist
1
Cap'n Jazz : Little League
Such a greaqt way to start a tape off. It fades in slowly and then just sort of kicks. This song makes me danc [...]

SHOW MORE

Track 1 from Analphabetapolothology
Length: 00:03:56
Year: 0000
Track Description:
Such a greaqt way to start a tape off. It fades in slowly and then just sort of kicks. This song makes me dance uncontrollably every time I hear it, I don't care when and where, I just have to, and if you don't atleast smile while listening to this, then you just don't have a heart.

SHOW LESS

2
Les Savy Fav : Reprobates resume
When I first heard Les Savy Fav, I thought very little of them, and to be honest, I'm not that phased by them [...]

SHOW MORE

Track 2 from Go Forth
Length: 00:03:14
Year: 2001
Track Description:
When I first heard Les Savy Fav, I thought very little of them, and to be honest, I'm not that phased by them still, but I really like this track. There is something about how the echo drenched guitar sits over the driving beat which is at the heart of this song which I really like, it also sets up damn well for the next track

SHOW LESS

3
We Will Build : Eugene
A nice little change of pace to this little acoustic frolick in the fields. It sounds like the theme to some 8 [...]

SHOW MORE

Track 0 from We Will Build
Length: 00:03:24
Year: 0000
Track Description:
A nice little change of pace to this little acoustic frolick in the fields. It sounds like the theme to some 80s kids TV show, with its dated, but endearing, synth sounds, campfire acoustic guitar, all playing accompaniment to the happiest glockenspiel in the world. This song feels like summer should.

SHOW LESS

4
Lemuria : The Origamists
Time for another pace change and this sugary pop-punk song about sex marathons does just the trick. Don't worr [...]

SHOW MORE

Track 1 from Lemuria
Length: 00:02:16
Year: 0000
Track Description:
Time for another pace change and this sugary pop-punk song about sex marathons does just the trick. Don't worry though, it's nothing like Blink-182. Upbeat, but not quite fast, and with a fantastic girl/boy vocal combo, this song really picks it up again and makes you dance a bit more.

SHOW LESS

5
The Samuel Jackson Five : If You Show Off The Milk, Who's Gonna Buy The Cow?
So I know I only made on mix between this one and the last time I included these guys, but they're great fun. [...]

SHOW MORE

Track 0 from Charlie Foxtrot Queen
Length: 00:03:58
Year: 0000
Track Description:
So I know I only made on mix between this one and the last time I included these guys, but they're great fun. Upbeat and playful post-rock with some absolutely fantastic skipping almost funky guitaring that just makes this tune a great interlude, without sacrificing the mood of the mix atall. You can also dance to this one with ease too.

SHOW LESS

6
Regina Spektor : Poor Little Rich Boy
Oh man do I love this song. I think it's just some of the most amazingly songwriting of our generation. Playfu [...]

SHOW MORE

Track 2 from Soviet Kitsch
Length: 00:02:27
Year: 2003
Track Description:
Oh man do I love this song. I think it's just some of the most amazingly songwriting of our generation. Playful and yet serious at the same time, this song has a great sence of humour about it in the twisting time changes that she throws at you to catch you off gaurd. Feels like the musical equivelant of playing tag in a garden maze with your little cousin when you were previously having a bad day.

SHOW LESS

7
Q and Not U : Hooray For Humans
If you've heard this band before, you'll know just how impossible it is not to dance to them, if you have hear [...]

SHOW MORE

Track 4 from No Kill No Beep Beep
Length: 00:03:11
Year: 2000
Track Description:
If you've heard this band before, you'll know just how impossible it is not to dance to them, if you have heard them and don't know what I'm talking about you have a heart of stone and that's the sorry truth.

I love the way the guitars seem to be blissfully unaware of one another when really they play off one another to create a totally fantastic groove, which is underpinned by the utterly fantastic bass/drums combo which has an almost dico feel at times (fuck off, it's nothing like the Killers).

"D-O-W-N! That's the way we get down!"

SHOW LESS

8
Rodrigo Y Gabriela : Tamacun
This track had to be on here at some point as I love flamenco music and I quite frankly wish I knew more about [...]

SHOW MORE

Track 1 from Rodrigo Y Gabriela
Length: 00:03:25
Year: 0000
Track Description:
This track had to be on here at some point as I love flamenco music and I quite frankly wish I knew more about it since I find it inspiring as a musician, but also the fact that such a full and vibrant sound can be produced by two guitars. However, this is a great place to put this track, sandwiched by two jerking, faintly punk inspired tracks and it works well between these two, with it's smooth, but whirlwind sounds.

SHOW LESS

9
Pee : Plankton
I've got a feeling that I'm probably going to end up using a track by these guys ever second mix or so, becaus [...]

SHOW MORE

Track 12 from Now! More Charm And More Tender!
Length: 00:03:38
Year: 0000
Track Description:
I've got a feeling that I'm probably going to end up using a track by these guys ever second mix or so, because I just love this album so much and can't get enough of it. Anyway, this little track plankton is somewhat a abrupt, but enjoyable little track which as I allready mentioned works well on the other side of the Radrigo Y Gabriella track

SHOW LESS

10
Wizardzz : "Do Come In" (Tea And Chulliwigs)
I'm a big fan of sort of "echoing" tracks when I make mixes. As in, to take a track that is in someway quite s [...]

SHOW MORE

Track 6 from Hidden City of Taurmond
Length: 00:01:27
Year: 2005
Track Description:
I'm a big fan of sort of "echoing" tracks when I make mixes. As in, to take a track that is in someway quite similar to another track and include it later on if the mix is generally quite sparce of things like that. I dunno, I like doing it, I think it makes it flow well I guess. Anyway, this is to "echo" the We Will Build song, even though it's far more eletronic. Infact, this song feels like computer game music for an old arcarde game or something and damn is it the better for it.

SHOW LESS

11
Atom and His Package : He Kissed Me (Rock Version)
By now, this tape is in a need of some serious punk(ish) tracks to start rounding it off, and what better to s [...]

SHOW MORE

Track 8 from Making Love
Length: 00:01:46
Year: 1999
Track Description:
By now, this tape is in a need of some serious punk(ish) tracks to start rounding it off, and what better to start off with than this delightful cover version (played by Atom with his one time band Lobster Mobster) about being kissed by a guy (called Greg) at a New Years party. The lyrics are awful, but he damn well knows it.

SHOW LESS

12
Jawbreaker : Seethruskin
Suddenly, I find myself 11 again. My uncle was (and to an extent still is) punk as fuck, and I used to listen [...]

SHOW MORE

Track 2 from Unfun
Length: 00:02:24
Year: 1990
Track Description:
Suddenly, I find myself 11 again. My uncle was (and to an extent still is) punk as fuck, and I used to listen to this band all the time when I was at his house, then I listened to Korn or something and now come back at 17, and realise just how wonderful these guys are once again. Jawbreaker is the soung punks realising that it's cooler to be apathetic than to try too hard.

SHOW LESS

13
The Mae-Shi : Born For A Short Time
I don't think I will ever, ever get bored of this song. It's just got so much bite and snarl to it, but at the [...]

SHOW MORE

Track 2 from Heartbeeps
Length: 00:01:04
Year: 2005
Track Description:
I don't think I will ever, ever get bored of this song. It's just got so much bite and snarl to it, but at the same time is just so fun. It also builds up fantastically across the whole song and is a fucking great song to do a crazy seizure dance to.

SHOW LESS

14
Joan Of Arc : Apocalypse Politics
I think this is a great track to end this side on for a few reasons. Mainly, that it sets the tone for side B [...]

SHOW MORE

Track 2 from Joan Of Arc, Dick Cheney, Mark Twain
Length: 00:02:22
Year: 0000
Track Description:
I think this is a great track to end this side on for a few reasons. Mainly, that it sets the tone for side B fantastically and also provides a nice little cool down as it were, but also due to the Cap'n Jazz link I like it alot. I mean it was this versus some Sufjan Stevens tune or something, but really, I prefer this song over all I've heard by him. I still cant fathom what the hell either of the guitars are doing in this and why it sounds so great.

But now, it's time to flip the tape.

SHOW LESS
Tag Board
You must log in to leave a tag
Stuff
Quick Jump
chimp_and_zee's other mixes
Related mixes
recent visitors
show all