[?]
Not a member? Sign-up now, it's free!
Login
[?]
These are links to some of the major sections in the mixtape collective.
Lists: Browse various lists that are generated by the loads of data we have collected.
Contests: Check out the latest contests, see previous winners, and find out how you can be a part
Music: Check out our ever-growing database of musical knowledge! Use it to find any artist, album, or track that has been entered since the birth of the site and rate and find detailed usage statistics.
Main
[?]
Tired of looking at the same old pages? Try checking out a random one, you never know what you might find...
Random!
regression analysis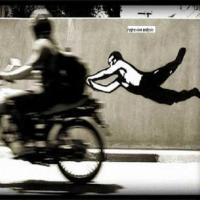 regression analysis
Created by:
nopolian
Tracks:
10
Length:
00:46:03
Keywords
1. wah
2. boom
3. ahh
Created on
10/10/06 11:06am
Level
5
Points
2200
Total visitors
61
Unique visitors
35
description:
this mix started as an assembly of songs with strong buildups and explosions at the end. then it was a mix that was supposed to be one big buildup...start sadly, build up, explode, and descend from the first track to the last. i wanted to represent a coming of age, so to speak - learning something important and continuing on the wiser.

then i started taking out songs and throwing in new ones, so now it's a bit of all three. it's tightened to 10 tracks as it's supposed to be a sudden realization type of event, which it only kind of is now.

despite the scattered description i think this is one of my favorite mixes i've made so far, so i'm interested in seeing how people respond.
tracklist
1
rainer maria : Atropine
opening completely devastated, and at a seemingly new low. this song expresses that numb feeling that follows [...]

SHOW MORE

Track 7 from A Better Version of Me
Length: 00:06:34
Year: 2001
Track Description:
opening completely devastated, and at a seemingly new low. this song expresses that numb feeling that follows a devastating event. it then builds up to distorted jabs which evoke a kind of angry release.

SHOW LESS

2
R.E.M. : Nightswimming
sad but not depressing, a beautiful song from a great band. the few elements that compose this song work toge [...]

SHOW MORE

Track 11 from Automatic for the People
Length: 00:04:18
Year: 1992
Track Description:
sad but not depressing, a beautiful song from a great band. the few elements that compose this song work together so well to continue the mix softly, yet still poignantly.

SHOW LESS

3
They Might Be Giants : Hide Away Folk Family
this is a slight detour, but to me it fits. it still depicts a personal quarrel, but from external/administra [...]

SHOW MORE

Track 5 from They Might Be Giants
Length: 00:03:21
Year: 1986
Track Description:
this is a slight detour, but to me it fits. it still depicts a personal quarrel, but from external/administrative forces - the man keeping you down, in other words. it sort of takes us from sad to sad and paranoid.

SHOW LESS

4
Heavy Vegetable : Pine
starts with soft, melodic guitar and light singing, ends with powerful distortion. the slow build up and cras [...]

SHOW MORE

Track 23 from Frisbie
Length: 00:00:47
Year: 1995
Track Description:
starts with soft, melodic guitar and light singing, ends with powerful distortion. the slow build up and crash at the end, and in 47 seconds.

SHOW LESS

5
The Appleseed Cast : The Waking of Pertelotte
ethereal, slow transition track that was originally supposed to take the mix from the buildup to the crash.

SHOW MORE

Track 1 from Low Level Owl, Volume 1
Length: 00:02:02
Year: 2001
Track Description:
ethereal, slow transition track that was originally supposed to take the mix from the buildup to the crash.

SHOW LESS

6
The Philistines Jr. : The Truth About Scientists
a different more subtle kind of buildup. the texture of the song gets richer and stronger from beginning to e [...]

SHOW MORE

Track 12 from Analog Vs. Digital
Length: 00:07:47
Year: 2001
Track Description:
a different more subtle kind of buildup. the texture of the song gets richer and stronger from beginning to end. part of it is due to the way the horns repeat over and over slowly, almost creating a drone.

SHOW LESS

7
Buck 65 : The Centaur
from ominous robots to an outcast's frustration with the way the world perceives and exploits him. it samples [...]

SHOW MORE

Track 2 from Vertex
Length: 00:02:30
Year: 1999
Track Description:
from ominous robots to an outcast's frustration with the way the world perceives and exploits him. it samples the score from the movie 'carrie.'

SHOW LESS

8
Radiohead : Dollars & cents
descending into madness, the music grows more chaotic. this was supposed to represent the loss of meaning. i [...]

SHOW MORE

Track 8 from Amnesiac
Length: 00:04:47
Year: 2001
Track Description:
descending into madness, the music grows more chaotic. this was supposed to represent the loss of meaning. it makes me think of falling asleep into a bad dream. i think this track carries the mix forward very nicely.

SHOW LESS

9
Slint : Good Morning, Captain
the opening of this song is like waking up from an exhausting dream, realizing that it's not as cataclysmic as [...]

SHOW MORE

Track 6 from Spiderland
Length: 00:07:39
Year: 1991
Track Description:
the opening of this song is like waking up from an exhausting dream, realizing that it's not as cataclysmic as you felt, but it's still not quite right as the guitars create an ominous mood through the body of the song. as you take responsibility for your own feelings, you gain a sense of independence. it's almost like a rebirth. you're still you, but with a new understanding of where you stand. the end of this song is where the music peaks. it represents, for this mix, gaining self control.

SHOW LESS

10
The Mars Volta : Televators
more reflective and composed than the slint song. there's something about tmv's slower acoustic tracks that i [...]

SHOW MORE

Track 9 from De-Loused In The Comatorium
Length: 00:06:18
Year: 2003
Track Description:
more reflective and composed than the slint song. there's something about tmv's slower acoustic tracks that i really enjoy. i think this song is a great counterpoint to the rest of de-loused. for the same reason it makes a nice closing statement for the mixtape.

SHOW LESS
Tag Board
You must log in to leave a tag
Stuff
Quick Jump
nopolian's other mixes
Related mixes
recent visitors
show all