[?]
Not a member? Sign-up now, it's free!
Login
[?]
These are links to some of the major sections in the mixtape collective.
Lists: Browse various lists that are generated by the loads of data we have collected.
Contests: Check out the latest contests, see previous winners, and find out how you can be a part
Music: Check out our ever-growing database of musical knowledge! Use it to find any artist, album, or track that has been entered since the birth of the site and rate and find detailed usage statistics.
Main
[?]
Tired of looking at the same old pages? Try checking out a random one, you never know what you might find...
Random!
Repeat: One for the road: Repeat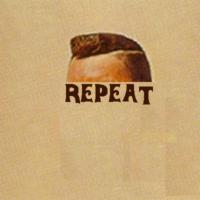 Repeat: One for the road: Repeat
Created by:
Clifford_Redd
Tracks:
1
Length:
00:02:21
Keywords
1. repeat
2. repeat
3. repeat
Created on
10/23/06 10:38pm
Level
0
Points
-627
Total visitors
100
Unique visitors
58
description:
My best friend and I took a trip out to Redondo Beach over the weekend, so we each made a cd to listen to on the way out and on the way back. We listened to mine there and then to his going home. I thought I'd post my mix here for all of you to enjoy. The idea is to put it on repeat. There's nothing like old Chicago soul music to get you across the city.
tracklist
1
Major Lance : Um, Um, Um, Um, Um, Um
It's a really fun song to sing along to.

After about six times in a row the "um, um, um, um, um, um [...]

SHOW MORE

Track 7 from Everybody Loves a Good Time (disc 1)
Length: 00:02:21
Year: 1995
Track Description:
It's a really fun song to sing along to.

After about six times in a row the "um, um, um, um, um, um's" start to sound really, really funny.

And then really, really annoying.

In a good way.

SHOW LESS
Tag Board
You must log in to leave a tag
Stuff
Quick Jump
Clifford_Redd's other mixes
Related mixes
recent visitors
show all