[?]
Not a member? Sign-up now, it's free!
Login
[?]
These are links to some of the major sections in the mixtape collective.
Lists: Browse various lists that are generated by the loads of data we have collected.
Contests: Check out the latest contests, see previous winners, and find out how you can be a part
Music: Check out our ever-growing database of musical knowledge! Use it to find any artist, album, or track that has been entered since the birth of the site and rate and find detailed usage statistics.
Main
[?]
Tired of looking at the same old pages? Try checking out a random one, you never know what you might find...
Random!
Trail of Bacon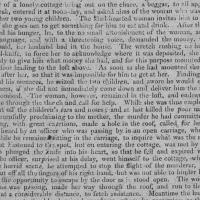 Trail of Bacon
Created by:
cozpud
Tracks:
12
Length:
00:55:10
Keywords
1. Mix Contest 5
2. Mix Contest 5
3. Mix Contest 5
Created on
11/02/06 09:04pm
Level
6
Points
2798
Total visitors
105
Unique visitors
59
This mix was ranked #9 out of 18 entries for this contest
description:
So the last show i saw the other night was trail of dead. Since i Couldnt think of a band to start this with, i choose them. I will attempt to go around and back to them.........
tracklist
1
...And You Will Know Us By The Trail Of Dead : Will You Smile Again?
The last song they played at the show...

SHOW MORE

Track 2 from Worlds Apart
Length: 00:06:51
Year: 2005
Track Description:
The last song they played at the show...

SHOW LESS

2
The Arcade Fire : Heighborhood #4 (7 Kettles)
This band was one merge records with trail of dead at one point

SHOW MORE

Track 5 from Funeral
Length: 00:04:49
Year: 2004
Track Description:
This band was one merge records with trail of dead at one point

SHOW LESS

3
Bjork : Human Behaviour
she is managed by the same management group.... quest management

SHOW MORE

Track 1 from Debut
Length: 00:04:10
Year: 1993
Track Description:
she is managed by the same management group.... quest management

SHOW LESS

4
Radiohead : Paranoid Android
Thom yorke did a duet with bjork called "ive seen it all" on a cd called selmassongs, which was the soundtrack [...]

SHOW MORE

Track 2 from OK Computer
Length: 00:06:25
Year: 1997
Track Description:
Thom yorke did a duet with bjork called "ive seen it all" on a cd called selmassongs, which was the soundtrack for a movie called dancer in the dark

SHOW LESS

5
Sigur Rós : Starálfur
This band has opened for radiohead a few times more than once

SHOW MORE

Track 3 from Ágætis Byrjun
Length: 00:06:46
Year: 2001
Track Description:
This band has opened for radiohead a few times more than once

SHOW LESS

6
Paul Simon : Me and Julio Down by the Schoolyard
Both this and the previous song were featured in wes anderson movies. Neither made it to the intial soundtrack [...]

SHOW MORE

Track 6 from Paul Simon
Length: 00:02:43
Year: 1972
Track Description:
Both this and the previous song were featured in wes anderson movies. Neither made it to the intial soundtrack.

SHOW LESS

7
The Postal Service : Sleeping In
This song includes a reference to the assination of JFK, Simon and grafunkles "sounds of silence" is about the [...]

SHOW MORE

Track 3 from Give Up
Length: 00:04:21
Year: 2003
Track Description:
This song includes a reference to the assination of JFK, Simon and grafunkles "sounds of silence" is about the assination

SHOW LESS

8
Death Cab for Cutie : The New Year
This band is fronted by a member of the postal service, but hey we all knew that.

SHOW MORE

Track 1 from Transatlanticism
Length: 00:04:06
Year: 2003
Track Description:
This band is fronted by a member of the postal service, but hey we all knew that.

SHOW LESS

9
The Decemberists : The Infanta
The record this song is one was produced by cris walla, who plays guitar for death cad, he also played piano o [...]

SHOW MORE

Track 1 from Picaresque
Length: 00:05:07
Year: 2005
Track Description:
The record this song is one was produced by cris walla, who plays guitar for death cad, he also played piano on the song nothing better, by the postal service... this band also covered human behavior by bjork

SHOW LESS

10
Pixies : Debaser
the decemberists have opened up for this band

SHOW MORE

Track 10 from Wave of Mutilation: The Best of the Pixies
Length: 00:02:51
Year: 2004
Track Description:
the decemberists have opened up for this band

SHOW LESS

11
Guided By Voices : A Big Fan of the Pigpen
had worked with kim deal, on a scrapped concept album

SHOW MORE

Track 12 from bee thousand
Length: 00:02:09
Year: 1994
Track Description:
had worked with kim deal, on a scrapped concept album

SHOW LESS

12
...And You Will Know Us By The Trail Of Dead : Caterwaul
performs a GbV cover on the new album "The Goldheart Mountaintop Queen Directory"

SHOW MORE

Track 6 from Worlds Apart
Length: 00:04:52
Year: 2005
Track Description:
performs a GbV cover on the new album "The Goldheart Mountaintop Queen Directory"

SHOW LESS
Tag Board
You must log in to leave a tag
Stuff
Quick Jump
cozpud's other mixes
Related mixes
recent visitors
show all