[?]
Not a member? Sign-up now, it's free!
Login
[?]
These are links to some of the major sections in the mixtape collective.
Lists: Browse various lists that are generated by the loads of data we have collected.
Contests: Check out the latest contests, see previous winners, and find out how you can be a part
Music: Check out our ever-growing database of musical knowledge! Use it to find any artist, album, or track that has been entered since the birth of the site and rate and find detailed usage statistics.
Main
[?]
Tired of looking at the same old pages? Try checking out a random one, you never know what you might find...
Random!
Less Potpourri, more Soda Suicide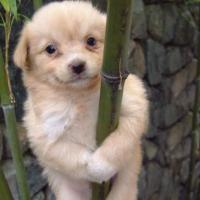 Less Potpourri, more Soda Suicide
Created by:
JShay
Tracks:
15
Length:
00:58:50
Keywords
1. Mix Contest 7
2. Mix Contest 7
3. Mix Contest 7
Created on
12/13/06 09:38pm
Level
5
Points
2338
Total visitors
84
Unique visitors
36
This mix was ranked #17 out of 28 entries for this contest
description:
I was thinking "Maybe I shouldn't actually make a cohesive mix."
You know, like when you make a suicide at a fast food resteraunt. It tastes bad, but you're really proud of yourself for defying the laws of "putting things together only if they go together." I'm sticking it to the man by putting coke in my sprite, sprite in my dr. pepper, and dr. pepper in my hawaiin punch. I'm gonna be sick, but I'll still be a fuckin' rebel, ya'll.

1. Your Favorite Album Opener
2. A Song About Animals
3. A Song That Makes You Want To Commit A Felony
4. A Song About Sex
5. A Song Michael Bolton Should Cover
6. The Worst Song In The World
7. Wildcard: Your Guilty Pleasure
8. "If Snoop Dogg's 'Doggystyle' Came Out In 1944"
9. A Song < 2:00
10. A Remix Better Than The Original
11. A Song From The Last Record You Purchased
12. A Song That References Video Games
13. A Song With A Swear Word In The Title
14. The Song That Got You Through High School
15. Your Favorite Album Closer



Just so you don't forget.
tracklist
1
Stevie Nicks : Edge Of Seventeen
This song is really bad ass.

SHOW MORE

Track 6 from Bella Donna
Length: 00:05:25
Year: 1981
Track Description:
This song is really bad ass.

SHOW LESS

2
The Sugarcubes : Chihuahua
Chi-hua-hua-hua-hua.

The Sugarcubes are probably the most fun I've ever had in my ears.

SHOW MORE

Track 10 from Stick Around for Joy
Length: 00:03:30
Year: 1992
Track Description:
Chi-hua-hua-hua-hua.

The Sugarcubes are probably the most fun I've ever had in my ears.

SHOW LESS

3
M.I.A. : I Got Grapes (M.I.A. Remix)
Bay area rap is so fuckin' good, you guys. This is one of M.I.A.'s best new numbers. She be smokin' dat purp [...]

SHOW MORE

Track 0 from n/a
Length: 00:04:58
Year: 2006
Track Description:
Bay area rap is so fuckin' good, you guys. This is one of M.I.A.'s best new numbers. She be smokin' dat purp, y'all.

SHOW LESS

4
Bjork : Unison
This song really makes me wanna get it on. Seriously.

SHOW MORE

Track 12 from Vespertine
Length: 00:06:49
Year: 2001
Track Description:
This song really makes me wanna get it on. Seriously.

SHOW LESS

5
Sade : Smooth Operator
Can we say "one of the best songs alive"?
I believe that we can.

SHOW MORE

Track 1 from Diamond Life
Length: 00:05:01
Year: 1984
Track Description:
Can we say "one of the best songs alive"?
I believe that we can.

SHOW LESS

6
Hinder : Lips of an Angel
Okay... Um... I uploaded this wrong, but I don't care, because this is the most whoreanus song I've ever heard [...]

SHOW MORE

Track 8 from Extreme Behavior
Length: 00:04:21
Year: 2005
Track Description:
Okay... Um... I uploaded this wrong, but I don't care, because this is the most whoreanus song I've ever heard.
Goddamn what a dumbass song, why is it even allowed to be databased? Sorry, guys.

SHOW LESS

7
Ali & Gipp : Go 'Head
This is one of the worst rap songs alive... but I love it...

SHOW MORE

Track 1 from Go 'Head (single)
Length: 00:03:48
Year: 2006
Track Description:
This is one of the worst rap songs alive... but I love it...

SHOW LESS

8
Ella Fitzgerald : When I get Low I get High
Man, I like to take a hit when I'm sad too, Ella.

SHOW MORE

Track 0 from
Length: 00:02:27
Year:
Track Description:
Man, I like to take a hit when I'm sad too, Ella.

SHOW LESS

9
Nellie McKay : Pounce
I'm gonna pounce, pounce, MEOW like a PUSSY cat!

SHOW MORE

Track 22 from Pretty Little Head
Length: 00:00:56
Year: 0000
Track Description:
I'm gonna pounce, pounce, MEOW like a PUSSY cat!

SHOW LESS

10
N.E.R.D. : Maybe (Sa-Ra Remix)
This remix is like scraping butter across freshly warmed toast. Rye toast, probably.
That means it's not [...]

SHOW MORE

Track 2 from Maybe (single)
Length: 00:03:30
Year: 2004
Track Description:
This remix is like scraping butter across freshly warmed toast. Rye toast, probably.
That means it's not only kosher, it's also tastey.

SHOW LESS

11
Wolf Parade : You Are a Runner and I Am My Father's Son
I really like this song. I got this album because the friend of mine who I was borrowing it from moved to Cal [...]

SHOW MORE

Track 1 from Apologies to the Queen Mary
Length: 00:02:54
Year: 2005
Track Description:
I really like this song. I got this album because the friend of mine who I was borrowing it from moved to California. Seems like a fair reason to me.

SHOW LESS

12
Final Fantasy : He Poos Clouds
"gotta find and kill my shadow self!"

SHOW MORE

Track 2 from He Poos Clouds
Length: 00:03:31
Year: 2006
Track Description:
"gotta find and kill my shadow self!"

SHOW LESS

13
Wu-Tang Clan : Ain't Nothin' ta Fuck Wit
This is one of my favorite songs.
Wu-Tang Clan is one of the best groups ever. Seriously.
No doubt, [...]

SHOW MORE

Track 7 from Enter the Wu-Tang: 36 Chambers
Length: 00:03:36
Year: 1993
Track Description:
This is one of my favorite songs.
Wu-Tang Clan is one of the best groups ever. Seriously.
No doubt, some of the stuff that's been influenced by them (bad gangster rap) is shitty, but they are GOLDEN.

SHOW LESS

14
The Streets : Such a Tw*t
I wish that whoever uploaded this hadn't censored it.
This song is fucking rad. The Streets give me all [...]

SHOW MORE

Track 8 from A Grand Don't Come for Free
Length: 00:03:49
Year: 2004
Track Description:
I wish that whoever uploaded this hadn't censored it.
This song is fucking rad. The Streets give me all kinds of thrills.

SHOW LESS

15
The Pack : Vans
More Bay rap. I love this song.
"I look fly as a spaceship!" That's a kickass way to end a mix, I b'lie [...]

SHOW MORE

Track 1 from Vans
Length: 00:04:15
Year: 2006
Track Description:
More Bay rap. I love this song.
"I look fly as a spaceship!" That's a kickass way to end a mix, I b'lieve. Especially one as whoreanus as this.

SHOW LESS
Tag Board
You must log in to leave a tag
Stuff
Quick Jump
JShay's other mixes
Related mixes
recent visitors
show all