[?]
Not a member? Sign-up now, it's free!
Login
[?]
These are links to some of the major sections in the mixtape collective.
Lists: Browse various lists that are generated by the loads of data we have collected.
Contests: Check out the latest contests, see previous winners, and find out how you can be a part
Music: Check out our ever-growing database of musical knowledge! Use it to find any artist, album, or track that has been entered since the birth of the site and rate and find detailed usage statistics.
Main
[?]
Tired of looking at the same old pages? Try checking out a random one, you never know what you might find...
Random!
Not by the Hair on My Chin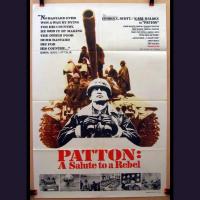 Not by the Hair on My Chin
Created by:
osborne
Tracks:
14
Length:
01:19:10
Keywords
1. Straw House
2. Stick House
3. Brick House
Created on
2/25/07 06:33pm
Level
5
Points
2241
Total visitors
82
Unique visitors
31
description:
A week or so after I submitted my entry for the fifth mixtape contest, this idea worked its way into my brain. About a month later, I decided it was plausible, and after another month, I discovered it was possible. Two months later I began to work on it, and since then I've lost track of time.

The basic premise is to connect two Pattons - one, a revolutionary country bluesman, the other, a revolutionary I-don't-know-what-exactly. Early drafts were heavily rock-oriented - I originally planned to link Buzz Osborne (bass player of Fantômas) to Nirvana to something-or-other, but as I fleshed it out, it became an avant-jazz behemoth ending in a bit of hip hop. Although I was willing to sacrifice transition for substance, none of it is too abrasive and the mix is suitable for casual listening. I reckon I'm very proud of what I've accomplished here.

On a side note, this mix is dedicated to Pete Grant (known by most on this website as "johnny_luddite"). His "Crosby to Crosby" mixtape was responsible for this mixtape's conception, which unfortunately missed both the fifth and the ninth mixtape contest deadlines. Thanks, Pete.
tracklist
1
Charley Patton : Hang It on the Wall
Legend has it that Charley Patton was often declined the chance to play at clubs, venues, etc. because of his [...]

SHOW MORE

Track 21 from Charley Patton Vol. 3 (1929-1934)
Length: 00:02:40
Year: 2005
Track Description:
Legend has it that Charley Patton was often declined the chance to play at clubs, venues, etc. because of his "flashy" showmanship - apparently, crowds weren't too keen on watching a bluesman play guitar behind his back. Bizarre.

When Charley Patton was 25 years old, he was offered (and declined) a crucial position in an ensemble arranged by...

SHOW LESS

2
W.C. Handy : St. Louis Blues
W.C. Handy, a pioneer in blues music composition. There are hundreds of people known as "The Father of the Bl [...]

SHOW MORE

Track 11 from W.C. Handy's Memphis Blues Band
Length: 00:03:02
Year: 1994
Track Description:
W.C. Handy, a pioneer in blues music composition. There are hundreds of people known as "The Father of the Blues," no doubt, but Handy is one of the few worthy of the title.

He was honored in the 1958 film "St. Louis Blues," starring...

SHOW LESS

3
Nat King Cole : It's Only a Paper Moon
Nat King Cole, among others. About six weeks ago I picked up Nat's "Reader's Digest Anthology" (eight LP's) [...]

SHOW MORE

Track 2 from The World of Nat King Cole
Length: 00:02:56
Year: 2005
Track Description:
Nat King Cole, among others. About six weeks ago I picked up Nat's "Reader's Digest Anthology" (eight LP's) for six dollars in a used record shop. I was disheartened at the sight, but excited at the prospect. This song is incredible.

To my surprise, Nat King Cole was in several other movies, and he had a role in the seminal 1941 film...

SHOW LESS

4
Bernard Herrmann : El Rancho (Dawn Sequence)
Citizen Kane, heralded as the greatest feature film of all time. If you were wondering, Nat was the bar's aft [...]

SHOW MORE

Track 19 from Citizen Kane (Original 1941 Motion Picture Score)
Length: 00:00:38
Year: 1991
Track Description:
Citizen Kane, heralded as the greatest feature film of all time. If you were wondering, Nat was the bar's after-hours piano player. Small world, huh?

For a time, Orson Welles enjoyed the company of another jazz singer, albeit more intimately (if you catch my drift) ...

SHOW LESS

5
Billie Holiday : God Bless the Child
None other than Billie Holiday. I doubt I need to elaborate any further on her career or her music. And when [...]

SHOW MORE

Track 5 from Original Decca Masters
Length: 00:03:11
Year: 0000
Track Description:
None other than Billie Holiday. I doubt I need to elaborate any further on her career or her music. And when taking into consideration the difficulties of recording large arrangements live, it's incredible how clear all of the instruments sound.

Some of Lady Day's earliest performances were aided by...

SHOW LESS

6
Benny Goodman : Sing, Sing, Sing
Benny Goodman, the King of Swing. The drumming in "Sing, Sing, Sing" (an instrumental piece, ironically) [...]

SHOW MORE

Track 7 from Bluebird's Best: The King of Swing
Length: 00:08:40
Year: 2002
Track Description:
Benny Goodman, the King of Swing. The drumming in "Sing, Sing, Sing" (an instrumental piece, ironically) is frenetic, and the horns are all over the place, but the melody is so solid I really don't give a damn. And the dynamics are superb.

Benny was keen on giving people the "big breaks" they deserved. People like Billie Holiday, Lionel Hampton, and...

SHOW LESS

7
Charlie Christian : Swing to Bop
Charlie Christian, the founding father of bebop. There's a progression here in the mixtape, from smooth jazz [...]

SHOW MORE

Track 1 from The Immortal Charlie Christian
Length: 00:09:00
Year: 2006
Track Description:
Charlie Christian, the founding father of bebop. There's a progression here in the mixtape, from smooth jazz to swing to bebop to (eventually) acid or "free" jazz and all sorts of experimental tomfoolery. And at the root of it all is Charley Patton. Thanks, Charley.

Before his untimely death in 1942, Charlie recorded with...

SHOW LESS

8
Thelonious Monk : Straight, No Chaser
Thelonious Monk. Rotating the "atonal" knob clockwise, and in such a melodic way. Thelonious has such a forc [...]

SHOW MORE

Track 10 from Jazz Profile: Thelonious Monk
Length: 00:02:58
Year: 1998
Track Description:
Thelonious Monk. Rotating the "atonal" knob clockwise, and in such a melodic way. Thelonious has such a forceful way of playing piano, and his style appeals to a lot of people.

For a while, Thelonious Monk collaborated with...

SHOW LESS

9
John Coltrane : Lazy Bird
John Coltrane. I've got a Coltrane t-shirt I picked up from an online store. Only problem is he's playing th [...]

SHOW MORE

Track 5 from Blue Train
Length: 00:07:05
Year: 1957
Track Description:
John Coltrane. I've got a Coltrane t-shirt I picked up from an online store. Only problem is he's playing the clarinet (?). This album is an essential part of my limited jazz collection.

Coltrane also collaborated with...

SHOW LESS

10
Miles Davis : All Blues
Miles Davis, who's the man (as far as I'm concerned). I'm planning [...]

SHOW MORE

Track 4 from Kind of Blue
Length: 00:11:33
Year: 1959
Track Description:
Miles Davis, who's the man (as far as I'm concerned). I'm planning on sampling this whenever I get around to writing that album of hyphy music I'm supposed to write. Maybe.

Yet another simple transition - Miles Davis collaborated with ...

SHOW LESS

11
herbie hancock : This Is Rob Swift
Herbie Hancock. But this isn't "Watermelon Man" Herbie or "Rockit" Hancock, this is from his 2001 album Futur [...]

SHOW MORE

Track 4 from Future2Future
Length: 00:06:55
Year: 2001
Track Description:
Herbie Hancock. But this isn't "Watermelon Man" Herbie or "Rockit" Hancock, this is from his 2001 album Future2Future. Crazy.

The titular figure, Rob Swift, is better known as the turntablist for...

SHOW LESS

12
X-Ecutioners : The Countdown
The X-Ecutioners. They are people who rap and make records and then they sell the records and then rap some m [...]

SHOW MORE

Track 11 from X-pressions
Length: 00:06:34
Year: 1997
Track Description:
The X-Ecutioners. They are people who rap and make records and then they sell the records and then rap some more about selling those records. This is the life I would like to lead.

In an odd twist, the X-Ecutioners stopped rapping (for a couple of verses, anyway) and handed the microphone to...

SHOW LESS

13
General Patton V.S. The X-Ecutioners : Modified Combined Obstacle Overlay (Mcoo) ...Or... How I Learned To Stop Worrying And Love The Turntables
Mike Patton, under the pseudonym General Patton, but a Patton nonetheless. I wasn't even alive when Mike Patt [...]

SHOW MORE

Track 12 from Joint Special Operations Task Force
Length: 00:02:41
Year: 0000
Track Description:
Mike Patton, under the pseudonym General Patton, but a Patton nonetheless. I wasn't even alive when Mike Patton started rapping (remember "Epic"? I don't), which makes me feel too much like a kid and not enough like an angsty teenager. So there.

To end the mix, we have an extra eleven minutes of...

SHOW LESS

14
Mike Patton & Ikue Mori & John Zorn : High Anxiety
Mike Patton, and his friends Ikue Mori and John Zorn. Doing crazy things. Crazily. So there you have it. [...]

SHOW MORE

Track 6 from Hemophiliac (disc 1)
Length: 00:11:17
Year: 2002
Track Description:
Mike Patton, and his friends Ikue Mori and John Zorn. Doing crazy things. Crazily. So there you have it.

Thank you for reading my liner notes. I tend to get overextended, and I doubt people enjoy reading voluminous diatribes, so I'll stop now.

The end.

SHOW LESS
Tag Board
You must log in to leave a tag
Stuff
Quick Jump
osborne's other mixes
Related mixes
recent visitors
show all