[?]
Not a member? Sign-up now, it's free!
Login
[?]
These are links to some of the major sections in the mixtape collective.
Lists: Browse various lists that are generated by the loads of data we have collected.
Contests: Check out the latest contests, see previous winners, and find out how you can be a part
Music: Check out our ever-growing database of musical knowledge! Use it to find any artist, album, or track that has been entered since the birth of the site and rate and find detailed usage statistics.
Main
[?]
Tired of looking at the same old pages? Try checking out a random one, you never know what you might find...
Random!
The Male Voices of Modern Rock (and the Women Who Love Them)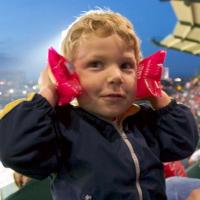 The Male Voices of Modern Rock (and the Women Who Love Them)
Created by:
tellinore
Tracks:
20
Length:
01:10:23
Keywords
1. male
2. indie
3. vocals
Created on
3/05/07 12:20pm
Level
4
Points
1992
Total visitors
72
Unique visitors
32
description:
Here's a mixtape filled with the most interesting male vocalists (along with one female, for good measure) around in the indie/rock/music scene today. They're one of the reasons you love the music, as well as one of the reasons a lot of people can't really dig it. So give it to a person who either a) can appreciate an interesting vocal style, b) digs this type of music, or c) someone you don't particularly like. Enjoy!
tracklist
1
The Hold Steady : Hot Soft Light
Anyone who's ever heard Craig Finn "sing" will quickly realize that this is a natural choice for this particul [...]

SHOW MORE

Track 3 from Boys and Girls In America
Length: 00:03:53
Year: 2006
Track Description:
Anyone who's ever heard Craig Finn "sing" will quickly realize that this is a natural choice for this particular mixtape. I can't recall a vocalist having such a polarizing effect on people. You either really dig him and witty lyrics/dry vocal delivery, or you think he's a big bag of douche who can't sing a lick. Decide for yourself!

SHOW LESS

2
The Walkmen : Lost in Boston
Another polarizing vocalist, Hamilton Leithauser admittedly can get on a lot of people's nerves after a while. [...]

SHOW MORE

Track 6 from A Hundred Miles Off
Length: 00:03:42
Year: 2006
Track Description:
Another polarizing vocalist, Hamilton Leithauser admittedly can get on a lot of people's nerves after a while. But it's definitely unique.

SHOW LESS

3
Arab Strap : The Shy Retirer
"So, was this guy drunk when he sang this?", a friend might ask.
"Now that I think about it, he probably [...]

SHOW MORE

Track 1 from Monday at the Hug & Pint
Length: 00:04:04
Year: 2000
Track Description:
"So, was this guy drunk when he sang this?", a friend might ask.
"Now that I think about it, he probably was drunk," you reply. "But that's really how he's supposed to sound!"
"Oh."

SHOW LESS

4
Wolf Parade : Modern World
If it's either Wolf Parade or Shut Up I Am Dreaming, you'll definitely get a few stares from people "not in th [...]

SHOW MORE

Track 2 from Apologies to the Queen Mary
Length: 00:02:52
Year: 2005
Track Description:
If it's either Wolf Parade or Shut Up I Am Dreaming, you'll definitely get a few stares from people "not in the know." They just don't get it...

SHOW LESS

5
Hot Club de Paris : Somtetimesitsbetternottostickbitso feachotherintoeachotherforeachother
I'm a sucker for two things: 1. British accents, and 2. Hilariously long song titles. This song's got both!

SHOW MORE

Track 1 from Somtetimesitsbetternottostickbitso feachotherintoeachotherforeachother
Length: 00:02:07
Year: 2006
Track Description:
I'm a sucker for two things: 1. British accents, and 2. Hilariously long song titles. This song's got both!

SHOW LESS

6
Colin Meloy : Pregnant for the Last Time
Colin Meloy is an obvious choice for this kind of mix, so I threw in a curveball and had him singing a Morriss [...]

SHOW MORE

Track 2 from Sings Morrissey EP
Length: 00:02:31
Year: 0000
Track Description:
Colin Meloy is an obvious choice for this kind of mix, so I threw in a curveball and had him singing a Morrissey song (who I also could have easily included). The Decemberists are so cliche, as they say.

SHOW LESS

7
Beirut : Interior of a Dutch House
This song partially inspired me to do this mix. This is where the playlist gets a little "softer", with Zach C [...]

SHOW MORE

Track 2 from Calexico-Beirut Split 7"
Length: 00:03:58
Year: 2006
Track Description:
This song partially inspired me to do this mix. This is where the playlist gets a little "softer", with Zach Condren's soft-spoken, almost slurred, delivery, and only a minimal piano, bass, drum, and occasional trumpet backing. It's good. If you haven't heard the song yet, get it.

SHOW LESS

8
Clap Your Hands Say Yeah : Let the Cool Goddess Rust Away
Sometimes I think that Alec Ounsworth (frontman of CYHSY) listens to Beirut and just says "yeah, that's nice a [...]

SHOW MORE

Track 2 from Clap Your Hands Say Yeah
Length: 00:03:24
Year: 2005
Track Description:
Sometimes I think that Alec Ounsworth (frontman of CYHSY) listens to Beirut and just says "yeah, that's nice and all, but I can be way more annoying." He really succeeds, but in a good way.

SHOW LESS

9
Band of Horses : The First Song
I first saw Ben Bridwell and Band of Horses when they opened up for Iron & Wine. To put it bluntly, they kind [...]

SHOW MORE

Track 1 from Everything All the Time
Length: 00:03:43
Year: 2006
Track Description:
I first saw Ben Bridwell and Band of Horses when they opened up for Iron & Wine. To put it bluntly, they kind of sucked (honestly, it's hard to stack up to the "so soothing his voice will make a baby go to sleep Sam Beam"). But you could definitely tell that the frontman had something unique going for him, if that says anything. Since then I think he's matured a bit, and I absolutely love the debut.

SHOW LESS

10
Clem Snide : Jew For Jesus Blues
Eef Barzelay (mastermind behind Clem Snide) reminds me a lot of Ben Bridwell (from Band of Horses), but a litt [...]

SHOW MORE

Track 6 from End of Love
Length: 00:02:43
Year: 2005
Track Description:
Eef Barzelay (mastermind behind Clem Snide) reminds me a lot of Ben Bridwell (from Band of Horses), but a little more country, and with a lot more tongue planted in his cheek. For some reason, whenever I hear this song, I giggle.
"Now that I'm found, I miss being lost."

SHOW LESS

11
Lambchop : The Rise and Fall of the Letter P
If you've never heard Lambchop before, get ready to say "huh?". Admittedly, Kurt Wagner doesn't always "sing" [...]

SHOW MORE

Track 3 from Damaged
Length: 00:03:36
Year: 2006
Track Description:
If you've never heard Lambchop before, get ready to say "huh?". Admittedly, Kurt Wagner doesn't always "sing" so much as he just whimpers the lyrics (see: Craig Finn of The Hold Steady, but this time in an alt-country band), but the lyrics are phenomenal, and if you can get into the whole country vibe, you'll definitely enjoy it.

SHOW LESS

12
Calexico : Not Even Stevie Nicks
One of my favorite songs from one of my favorite albums from one of my favorite bands. Continuing along with t [...]

SHOW MORE

Track 6 from Feast of Wire
Length: 00:02:43
Year: 2003
Track Description:
One of my favorite songs from one of my favorite albums from one of my favorite bands. Continuing along with the vaguely country-western vibe.

SHOW LESS

13
Califone : Pink & Sour
I'd call this entire Califone album "rustic." I'd also say he sounds a little like Joey Burns of Calexico. It' [...]

SHOW MORE

Track 1 from Roots & Crowns
Length: 00:04:13
Year: 2006
Track Description:
I'd call this entire Califone album "rustic." I'd also say he sounds a little like Joey Burns of Calexico. It's a good thing.

SHOW LESS

14
M. Ward : Chinese Translation
If you don't like M. Ward, I probably won't be your friend. One of the best voices in the business, and not a [...]

SHOW MORE

Track 6 from Post-War
Length: 00:04:00
Year: 2006
Track Description:
If you don't like M. Ward, I probably won't be your friend. One of the best voices in the business, and not a bad guitar player, either.

SHOW LESS

15
Chin Up Chin Up : We Should Have Never Lived Like We Were Skyscrapers
It's hard to describe this guy's vocal style. Maybe "deep, audible whispering." And because that's such a horr [...]

SHOW MORE

Track 2 from We Should Have Never Lived Like We Were Skyscrapers
Length: 00:04:37
Year: 2004
Track Description:
It's hard to describe this guy's vocal style. Maybe "deep, audible whispering." And because that's such a horrible description, I recommend you just listen to them.

SHOW LESS

16
The Horror The Horror : Blame the Sun
I'm very disappointed that I had to add this band to the database, as this is my favorite song off of this mix [...]

SHOW MORE

Track 2 from The Horror The Horror
Length: 00:03:52
Year: 2006
Track Description:
I'm very disappointed that I had to add this band to the database, as this is my favorite song off of this mix, and this was my favorite album of 2006. File this under my British/vaguely slurred vocal fetish.

SHOW LESS

17
Joanna Newsom : The Book Of Right-On
Just so that I don't get labled a complete sexist, I give you Joanna Newsom. I hated Y's, but I loved The Milk [...]

SHOW MORE

Track 3 from The Milk-Eyed Mender
Length: 00:04:29
Year: 2004
Track Description:
Just so that I don't get labled a complete sexist, I give you Joanna Newsom. I hated Y's, but I loved The Milk-Eyed Mender. Discuss.

SHOW LESS

18
Figurines : The Wonder
Great song, great album, interesting vocals. Kinda nasily, but we won't hold that against him, now will we?

SHOW MORE

Track 2 from Skeleton
Length: 00:03:06
Year: 2006
Track Description:
Great song, great album, interesting vocals. Kinda nasily, but we won't hold that against him, now will we?

SHOW LESS

19
Maritime : Don't Say You Don't
Davey von Bohlen got his start with the Promise Ring, but I think he's done his best work with Maritime (along [...]

SHOW MORE

Track 8 from We, the Vehicles
Length: 00:03:31
Year: 2006
Track Description:
Davey von Bohlen got his start with the Promise Ring, but I think he's done his best work with Maritime (along with ex-Dismemberment Plan bassist Eric Axelson, of course). He's got that "I can sing loud but still sound like I'm whispering" thing about his voice. Just raspy enough without sounding too rugged.

SHOW LESS

20
Phoenix : Too Young
This is the oldest track on this mix by about three years, so I probably should've used a song off of It's Nev [...]

SHOW MORE

Track 2 from United
Length: 00:03:19
Year: 2005
Track Description:
This is the oldest track on this mix by about three years, so I probably should've used a song off of It's Never Been Like That, but I can never resist playing this song whenever and wherever possible. Good song to rock out to when it starts to get really late, but you just don't want to go to bed yet.

SHOW LESS
Tag Board
You must log in to leave a tag
Stuff
Quick Jump
tellinore's other mixes
Related mixes
recent visitors
show all