[?]
Not a member? Sign-up now, it's free!
Login
[?]
These are links to some of the major sections in the mixtape collective.
Lists: Browse various lists that are generated by the loads of data we have collected.
Contests: Check out the latest contests, see previous winners, and find out how you can be a part
Music: Check out our ever-growing database of musical knowledge! Use it to find any artist, album, or track that has been entered since the birth of the site and rate and find detailed usage statistics.
Main
[?]
Tired of looking at the same old pages? Try checking out a random one, you never know what you might find...
Random!
Apples and Bannnas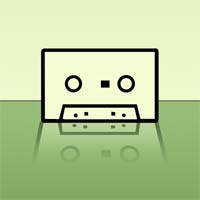 Apples and Bannnas
Created by:
sirlyle
Tracks:
11
Length:
00:44:51
Keywords
1. Fun
2. current
3. old
Created on
3/23/07 09:23am
Level
2
Points
1477
Total visitors
31
Unique visitors
23
description:
Just what i've been listening too. i'd give this to the cute girl i like if i ever saw her. she'd love it.
tracklist
1
The Arcade Fire : Intervention
Fucking amazing

SHOW MORE

Track 0 from Neon Bible
Length: 00:04:13
Year: 2007
Track Description:
Fucking amazing

SHOW LESS

2
Hot Water Music : Bleeder
Good description of what i'm going through right now. Self control

SHOW MORE

Track 0 from
Length: 00:04:30
Year:
Track Description:
Good description of what i'm going through right now. Self control

SHOW LESS

3
Frank Sinatra : Thats life
Listen to the song.....Thats life. Deal with it. Great motto. "Each time i find myself flat on my face, i pick [...]

SHOW MORE

Track 1 from
Length: 00:03:06
Year:
Track Description:
Listen to the song.....Thats life. Deal with it. Great motto. "Each time i find myself flat on my face, i pick myself back up and get back in the race....thats life" "I've thought of quittin' baby, but my heart just aint gonna buy it" THATS LIFE!!!

SHOW LESS

4
The Good Life : Inmates
Because i used to be an inmate. This is the wonderful rendition that got me through it.

SHOW MORE

Track 12 from Album of the Year
Length: 00:09:23
Year: 0000
Track Description:
Because i used to be an inmate. This is the wonderful rendition that got me through it.

SHOW LESS

5
Mark Knopfler & Emmy Lou Harris : I dug up a diamond
because this is how i feel right now with my new best friend

SHOW MORE

Track 2 from All the Road Running
Length: 00:03:41
Year: 0000
Track Description:
because this is how i feel right now with my new best friend

SHOW LESS

6
Wyclef Jean : Gone Till November
I love this song. Always Have.

SHOW MORE

Track 1 from Presents the Carnival Featuring the Refugee Allstars
Length: 00:03:16
Year: 1997
Track Description:
I love this song. Always Have.

SHOW LESS

7
Lauryn Hill : Can't take my eyes off of you
You melted when i sang this to you at Kareoke. Who knew i could hold a tune.

SHOW MORE

Track 1 from Ten Things i hate about you ST
Length: 00:03:45
Year: 1999
Track Description:
You melted when i sang this to you at Kareoke. Who knew i could hold a tune.

SHOW LESS

8
Daft Punk : Harder, Better, Faster, Stronger
WOoooooooooooooaaaaaAAH

SHOW MORE

Track 8 from Musique Vol. 1
Length: 00:03:44
Year: 2006
Track Description:
WOoooooooooooooaaaaaAAH

SHOW LESS

9
Girl Talk : Peak Out
No one gets down to this song like me. Speaking of getting laid......

SHOW MORE

Track 16 from Night Ripper
Length: 00:03:20
Year: 2006
Track Description:
No one gets down to this song like me. Speaking of getting laid......

SHOW LESS

10
65 Days of Static : Retreat! Retreat!
I think this is on another mix of mine. BUT IT ROCKS!

SHOW MORE

Track 3 from The Fall of Math
Length: 00:04:09
Year: 2004
Track Description:
I think this is on another mix of mine. BUT IT ROCKS!

SHOW LESS

11
Tegan and Sara : And darling
Its our song

SHOW MORE

Track 10 from If It Was You
Length: 00:01:44
Year: 0000
Track Description:
Its our song

SHOW LESS
Tag Board
You must log in to leave a tag
Stuff
Quick Jump
sirlyle's other mixes
Related mixes
recent visitors
show all