[?]
Not a member? Sign-up now, it's free!
Login
[?]
These are links to some of the major sections in the mixtape collective.
Lists: Browse various lists that are generated by the loads of data we have collected.
Contests: Check out the latest contests, see previous winners, and find out how you can be a part
Music: Check out our ever-growing database of musical knowledge! Use it to find any artist, album, or track that has been entered since the birth of the site and rate and find detailed usage statistics.
Main
[?]
Tired of looking at the same old pages? Try checking out a random one, you never know what you might find...
Random!
Melodies For The Sofa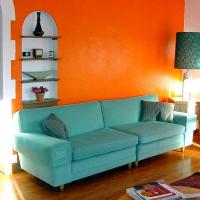 Melodies For The Sofa
Created by:
fullcontactchess
Tracks:
20
Length:
01:02:23
Keywords
1. Fun
2. Indie
3. Mix
Created on
7/23/07 02:11pm
Level
5
Points
2277
Total visitors
74
Unique visitors
31
description:
I recently got back into contact with an old friend thru the power of Myspace. I used to make tapes for him back when we worked together in a semiconductor fabrication plant. He asked me to send him something new to listen to, so I put this cd together for him. It clocks in at 75 minutes and 37 seconds.
tracklist
1
Nick Lowe : Half A Boy And Half A Man
I needed A good opener and this song makes me happy.

SHOW MORE

Track 19 from
Length: 00:02:55
Year:
Track Description:
I needed A good opener and this song makes me happy.

SHOW LESS

2
OK Go : Here it Goes Again
This song is fun. The video is funnier

SHOW MORE

Track 3 from Oh No
Length: 00:02:59
Year: 2005
Track Description:
This song is fun. The video is funnier

SHOW LESS

3
Art Brut : My Little Brother
This band is awesome. I forgot how much fun silly punk can be.

SHOW MORE

Track 2 from Bang Bang Rock and Roll
Length: 00:02:23
Year: 2005
Track Description:
This band is awesome. I forgot how much fun silly punk can be.

SHOW LESS

4
The Beat Farmers : Happy Boy
Hubba -hubba -hubba- hubba- hubba - hubba.

SHOW MORE

Track 12 from Tales of the New West
Length: 00:01:24
Year: 1986
Track Description:
Hubba -hubba -hubba- hubba- hubba - hubba.

SHOW LESS

5
Kind Of Like Spitting : Spin
Ben Barnett is amazing.

SHOW MORE

Track 4 from In The Red
Length: 00:01:35
Year: 2005
Track Description:
Ben Barnett is amazing.

SHOW LESS

6
Del Rey : Malvado I
I have been digging on instrumental indie rock for a while now. And the drums on this track are top shelf.

SHOW MORE

Track 4 from Speak It Not Allowed
Length: 00:03:03
Year: 0000
Track Description:
I have been digging on instrumental indie rock for a while now. And the drums on this track are top shelf.

SHOW LESS

7
Liars : Mr. Your on Fire Mr.
Makes me wanna dance and air drum at the same time...kind of like a whole body hemmorage.

SHOW MORE

Track 2 from They Threw Us All in a Trench and Stuck a Monument on Top
Length: 00:02:29
Year: 2001
Track Description:
Makes me wanna dance and air drum at the same time...kind of like a whole body hemmorage.

SHOW LESS

8
Radio 4 : Boy Meets Girl
I love the organ in this song. And it kinda reminds me of Elvis Costello.

SHOW MORE

Track 8 from The New Song and Dance
Length: 00:03:14
Year: 0000
Track Description:
I love the organ in this song. And it kinda reminds me of Elvis Costello.

SHOW LESS

9
The Flaming Lips : Race for the Prize (Remix)
I love the keyboards and drums in this song.

SHOW MORE

Track 1 from The Soft Bulletin
Length: 00:04:08
Year: 1999
Track Description:
I love the keyboards and drums in this song.

SHOW LESS

10
The Hot IQ's : Buyer's Remorse Code
Great Power Pop from Denver. Kinda slower...the voice reminds me of Interpol for some reason. Which leads to.. [...]

SHOW MORE

Track 3 from An argument between the brain and the feet
Length: 00:02:51
Year: 0000
Track Description:
Great Power Pop from Denver. Kinda slower...the voice reminds me of Interpol for some reason. Which leads to...

SHOW LESS

11
Interpol : Rest My Chemistry
I am in love with this song at the moment.

SHOW MORE

Track 8 from Our Love To Admire
Length: 00:05:00
Year: 2007
Track Description:
I am in love with this song at the moment.

SHOW LESS

12
Grant Lee Phillips : Boy's Don't Cry
This album is great. Highly recommended. All 80's cover's switched up and acoustic. This Cure classic gets a b [...]

SHOW MORE

Track 10 from Nineteeneighties
Length: 00:03:36
Year: 0000
Track Description:
This album is great. Highly recommended. All 80's cover's switched up and acoustic. This Cure classic gets a breath of fresh air.

SHOW LESS

13
Iron and Wine : Jesus The Mexican Boy
Going with the flow....One of my fave Sam Beam songs.

SHOW MORE

Track 5 from The Sea & The Rythym
Length: 00:04:55
Year: 0000
Track Description:
Going with the flow....One of my fave Sam Beam songs.

SHOW LESS

14
The One AM Radio : Untied
Some nice acoustic with electronic elements.

SHOW MORE

Track 13 from A Name Writ In Water
Length: 00:02:32
Year: 2004
Track Description:
Some nice acoustic with electronic elements.

SHOW LESS

15
Pixies : Hey
Joe said years ago this was his favorite Pixies song.

SHOW MORE

Track 13 from Doolittle
Length: 00:03:31
Year: 2003
Track Description:
Joe said years ago this was his favorite Pixies song.

SHOW LESS

16
Mink Lungs : Start From Scratch
One of my faves from this group...They remind me of the Pixies.

SHOW MORE

Track 3 from I'll Take It
Length: 00:02:24
Year: 0000
Track Description:
One of my faves from this group...They remind me of the Pixies.

SHOW LESS

17
Beulah : A Good man is Easy to Kill
I love the strings on this. And I wish Beulah got to be bigger before they broke up.

SHOW MORE

Track 2 from The Coast Is Never Clear
Length: 00:00:00
Year: 2001
Track Description:
I love the strings on this. And I wish Beulah got to be bigger before they broke up.

SHOW LESS

18
Split Enz : Six Months in a Leaky Boat
I love this song because it's really happy. I really wish The Shins would cover it because it just sounds like [...]

SHOW MORE

Track 9 from Time and Tide
Length: 00:04:20
Year: 1982
Track Description:
I love this song because it's really happy. I really wish The Shins would cover it because it just sounds like something they would write.

SHOW LESS

19
Camera Obscura : Tears for Affairs
This is a song that I have been spinning lately. The beginning reminds me of music from "Napoleon Dynamite", y [...]

SHOW MORE

Track 2 from lets get out of this country
Length: 00:04:03
Year: 2006
Track Description:
This is a song that I have been spinning lately. The beginning reminds me of music from "Napoleon Dynamite", you know...the cheesy organ.

SHOW LESS

20
The Six Parts Seven : Already Elsewhere
Ending it on an instrumental note. This band is just amazing and even better live.

SHOW MORE

Track 2 from Everywhere And Right Here
Length: 00:05:01
Year: 0000
Track Description:
Ending it on an instrumental note. This band is just amazing and even better live.

SHOW LESS
Tag Board
You must log in to leave a tag
Stuff
Quick Jump
fullcontactchess's other mixes
Related mixes
recent visitors
show all