[?]
Not a member? Sign-up now, it's free!
Login
[?]
These are links to some of the major sections in the mixtape collective.
Lists: Browse various lists that are generated by the loads of data we have collected.
Contests: Check out the latest contests, see previous winners, and find out how you can be a part
Music: Check out our ever-growing database of musical knowledge! Use it to find any artist, album, or track that has been entered since the birth of the site and rate and find detailed usage statistics.
Main
[?]
Tired of looking at the same old pages? Try checking out a random one, you never know what you might find...
Random!
Dolly7Fingers Welcomes You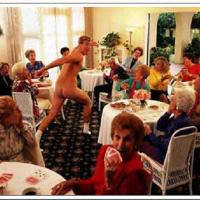 Dolly7Fingers Welcomes You
Created by:
Rachael
Tracks:
15
Length:
00:58:06
Keywords
1. Poker
2. Night
3. Gamblord
Created on
8/02/07 07:08pm
Level
5
Points
2069
Total visitors
39
Unique visitors
22
description:
My poker name is Dolly 7 Fingers. I speak with a dodgy southern american accent (that's the southern part of the States, not the continent) and I'm decked head to toe in BLING BABY.

This is Dolly 7 Finger's table. Money NOW. No Limit Texas Hold 'Em is the game. LET'S GET IT ON!

This is what I'll be playing at my next poker night...which i really should organise soon.

I would just like to add that while Dolly is my alter ego, I don't actually dress up like her and put on an accent. That would be weird.
I just use her 'energy' when I'm playing poker because she's a confident and aggressive poker player. Rachael would rather take her money and go get pissed.
tracklist
1
The Cat Empire : Boogaloo
Lots of brass because brass and poker = goodness

SHOW MORE

Track 2 from Cities: The Cat Empire Project
Length: 00:03:30
Year: 2006
Track Description:
Lots of brass because brass and poker = goodness

SHOW LESS

2
Tom Waits : Walking Spanish
This song is sexxxxxy

SHOW MORE

Track 16 from Rain Dogs
Length: 00:03:09
Year: 1985
Track Description:
This song is sexxxxxy

SHOW LESS

3
Dusty Springfield : Spooky
so is this one

SHOW MORE

Track 4 from Lock, Stock & Two Smoking Barrels
Length: 00:02:35
Year: 1999
Track Description:
so is this one

SHOW LESS

4
Angelo Badalamenti : Dance of the Dream Man
The Twin Peaks soundtrack is great on it's own for poker nights. That's why I used another one from it later.. [...]

SHOW MORE

Track 9 from Twin Peaks
Length: 00:03:39
Year: 0000
Track Description:
The Twin Peaks soundtrack is great on it's own for poker nights. That's why I used another one from it later...

SHOW LESS

5
The Whitlams : Met My Match
actually this song is pretty sexy too.... what's goin on here?

SHOW MORE

Track 2 from Undeniably
Length: 00:03:35
Year: 1994
Track Description:
actually this song is pretty sexy too.... what's goin on here?

SHOW LESS

6
Radiohead : In Limbo
no description

SHOW MORE

Track 7 from Kid A
Length: 00:03:31
Year: 2000
Track Description:
no description

SHOW LESS

7
Pink Floyd : The Great Gig in the Sky
no description

SHOW MORE

Track 4 from Dark Side Of the Moon
Length: 00:04:47
Year: 1973
Track Description:
no description

SHOW LESS

8
Belles Will Ring : The Coldest Heart
no description

SHOW MORE

Track 1 from Mood Patterns
Length: 00:03:56
Year: 2007
Track Description:
no description

SHOW LESS

9
Gotye : A Puzzle With A Piece Missing
no description

SHOW MORE

Track 7 from Like Drawing Blood
Length: 00:05:40
Year: 2006
Track Description:
no description

SHOW LESS

10
Angelo Badalamenti : Freshly Squeezed
no description

SHOW MORE

Track 5 from Twin Peaks
Length: 00:03:48
Year: 0000
Track Description:
no description

SHOW LESS

11
David Bowie : Sons of the Silent Age
I figure we're probably pretty drunk at this stage, so here come the fun songs

SHOW MORE

Track 4 from "Heroes"
Length: 00:03:19
Year: 1977
Track Description:
I figure we're probably pretty drunk at this stage, so here come the fun songs

SHOW LESS

12
The Castaways : Liar Liar
This song is great. It's also the second song I've used from the Lock Stock soundtrack because I lack imaginat [...]

SHOW MORE

Track 16 from Lock, Stock & Two Smoking Barrels
Length: 00:01:51
Year: 0000
Track Description:
This song is great. It's also the second song I've used from the Lock Stock soundtrack because I lack imagination.

Actually they are both on here because 1. They're perfect for poker
2. This song is played DURING the poker scene in the film.
and 3. Becuase my friends love it and it's fun.

Now I feel like watching Lock Stock. I think the last time I saw it was when I was in highschool. I wonder if I'll still like it....


SHOW LESS

13
Telemetry Orchestra : Hazy Elevator
Wow I have a lot of Australian music on here

SHOW MORE

Track 0 from Empire
Length: 00:03:46
Year: 0000
Track Description:
Wow I have a lot of Australian music on here

SHOW LESS

14
Sufjan Stevens : Come on! Feel the Illinoise!
I'm a bit worried about this one because I'll probably be very drunk by this stage and there's one line in thi [...]

SHOW MORE

Track 3 from Illinoise
Length: 00:06:45
Year: 2005
Track Description:
I'm a bit worried about this one because I'll probably be very drunk by this stage and there's one line in this song that rips my heart out and bashes it into the ground every time. I hope I don't cry. hahaha

SHOW LESS

15
Tom Waits : Table Top Joe
Yeah this is my poker song.

SHOW MORE

Track 7 from Alice
Length: 00:04:15
Year: 2002
Track Description:
Yeah this is my poker song.

SHOW LESS
Tag Board
You must log in to leave a tag
Stuff
Quick Jump
Rachael's other mixes
Related mixes
recent visitors
show all