[?]
Not a member? Sign-up now, it's free!
Login
[?]
These are links to some of the major sections in the mixtape collective.
Lists: Browse various lists that are generated by the loads of data we have collected.
Contests: Check out the latest contests, see previous winners, and find out how you can be a part
Music: Check out our ever-growing database of musical knowledge! Use it to find any artist, album, or track that has been entered since the birth of the site and rate and find detailed usage statistics.
Main
[?]
Tired of looking at the same old pages? Try checking out a random one, you never know what you might find...
Random!
Summer of '05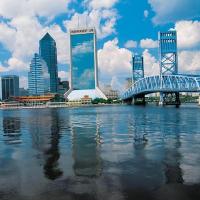 Summer of '05
Created by:
tellinore
Tracks:
19
Length:
01:12:44
Keywords
1. Summer
2. Retail Work
3. Sucks
Created on
5/01/07 01:22am
Level
4
Points
1785
Total visitors
52
Unique visitors
24
description:
Today, all of a sudden, I got nostalgic for a couple Summers ago. It was just one of those Summers that lasted forever, mostly due to the fact that it was painfully boring. It was the Summer after my first year at college, and I was living with my dad in a po-dunk suburb in south Jacksonville. I had a shitty retail job selling clothes to mostly middle-aged women that didn't pay me near enough money.

Why am I nostalgic for this time, you may ask? Well, I had absolutely no responsibility - my dad is just as laid back as me, and when I wasn't shilling blouses I was eating hot dogs watching baseball on the couch all day with the pops. I had [a little] extra spending money that I mostly blew on CD's of stuff that I had only recently discovered, and these CD's provided the background music for my frequent joyrides speeding around back country roads with the windows down and the stereo blaring. This is a mixtape of my Summer of 2005.
tracklist
1
Ted Leo and the Pharmacists : Me and Mia
This song just flat out rocks. Ted Leo knows how to write a damn catchy tune. Catchy tunes will be a them on t [...]

SHOW MORE

Track 1 from Shake the Sheets
Length: 00:03:31
Year: 2004
Track Description:
This song just flat out rocks. Ted Leo knows how to write a damn catchy tune. Catchy tunes will be a them on this mix - be warned.

SHOW LESS

2
Millencolin : Material Boy
I don't know why Millencolin never blew up the pop-punk scene. Their songs are catchy as all hell, and clever [...]

SHOW MORE

Track 3 from Pennybridge Pioneers
Length: 00:02:25
Year: 1999
Track Description:
I don't know why Millencolin never blew up the pop-punk scene. Their songs are catchy as all hell, and clever to boot. These guys along with New Found Glory are officially at the top of my "guilty pleasures" list.

SHOW LESS

3
Phantom Planet : 1st Things 1st
This CD is a lot better than you may think.

SHOW MORE

Track 4 from Phantom Planet
Length: 00:02:51
Year: 2004
Track Description:
This CD is a lot better than you may think.

SHOW LESS

4
Guided By Voices : The Enemy
Another criminally underrated album. Listen to GBV now!

SHOW MORE

Track 8 from Isolation Drills
Length: 00:04:53
Year: 2001
Track Description:
Another criminally underrated album. Listen to GBV now!

SHOW LESS

5
Spoon : Lines in the Suit
A friend of mine gave me a mixtape with this song on it. Normally, her and I would butt heads on just about ev [...]

SHOW MORE

Track 4 from Girls Can Tell
Length: 00:03:47
Year: 2000
Track Description:
A friend of mine gave me a mixtape with this song on it. Normally, her and I would butt heads on just about everything related to music, but she hit the nail on the head with this one. This song made me realize that I should've been listening to this band all along.

SHOW LESS

6
The Dresden Dolls : Good Day
In high school I had a girlfriend that loved this band. She was a mild feminist, but not so much so that I tho [...]

SHOW MORE

Track 1 from The Dresden Dolls
Length: 00:05:51
Year: 2006
Track Description:
In high school I had a girlfriend that loved this band. She was a mild feminist, but not so much so that I thought she would cut my dick off in my sleep. She's actually a pretty cool girl.

SHOW LESS

7
Eels : My Descent Into Madness
This song would not be appropriate for blasting on the car stereo with the windows down on a sunny 95 degree d [...]

SHOW MORE

Track 4 from Electro-Shock Blues
Length: 00:03:54
Year: 1998
Track Description:
This song would not be appropriate for blasting on the car stereo with the windows down on a sunny 95 degree day. I still like it.

SHOW LESS

8
The Decemberists : Here I Dreamt I Was An Architect
I discovered The Decemberists this particular Summer, and I pretty much had this song on repeat for three mont [...]

SHOW MORE

Track 2 from Castaways and Cutouts
Length: 00:04:29
Year: 2002
Track Description:
I discovered The Decemberists this particular Summer, and I pretty much had this song on repeat for three months straight.

SHOW LESS

9
The Walkmen : We've Been Had
Along with Here I Dreamt I Was An Architect, this song was in constant rotation.

SHOW MORE

Track 8 from Everyone Who Pretended To Like Me Is Gone
Length: 00:03:29
Year: 2002
Track Description:
Along with Here I Dreamt I Was An Architect, this song was in constant rotation.

SHOW LESS

10
The Shins : So Says I
There are three bands that pretty much devoured my entire Summer: The Decemberists, The New Pornographers, and [...]

SHOW MORE

Track 3 from Chutes Too Narrow
Length: 00:02:49
Year: 2003
Track Description:
There are three bands that pretty much devoured my entire Summer: The Decemberists, The New Pornographers, and The Shins. This CD did not leave the CD player.

SHOW LESS

11
Iron and Wine : Sunset Soon Forgotten
For those warm Summer nights that I had nothing to do but lay out in the backyard with some headphones.

SHOW MORE

Track 4 from Our Endless Numbered Days
Length: 00:03:19
Year: 2004
Track Description:
For those warm Summer nights that I had nothing to do but lay out in the backyard with some headphones.

SHOW LESS

12
Calexico : Quattro (World Drifts In)
I bought this CD on a whim without ever hearing a note, and it's been one of my favorite albums ever since.

SHOW MORE

Track 2 from Feast of Wire
Length: 00:04:37
Year: 2003
Track Description:
I bought this CD on a whim without ever hearing a note, and it's been one of my favorite albums ever since.

SHOW LESS

13
Clem Snide : Fill Me With Your Light
Pretty much the same thing as the Calexico album.

SHOW MORE

Track 3 from End of Love
Length: 00:04:47
Year: 2005
Track Description:
Pretty much the same thing as the Calexico album.

SHOW LESS

14
John Mayer : Home Life
So I listened to John Mayer, Fuck You.

SHOW MORE

Track 6 from Heavier Things
Length: 00:04:13
Year: 2003
Track Description:
So I listened to John Mayer, Fuck You.

SHOW LESS

15
Travis Morrison : Word Cop
I am to this day convinced that I am the only person on Earth who actually loves this CD. If I one day find a [...]

SHOW MORE

Track 11 from Travistan
Length: 00:02:50
Year: 2004
Track Description:
I am to this day convinced that I am the only person on Earth who actually loves this CD. If I one day find a girl that shares this love, I'll have no choice but to marry her, because it'll all pretty much be downhill from there.

SHOW LESS

16
The Apples in Stereo : What's the #?
Awesome Summer CD.

SHOW MORE

Track 2 from Tone Soul Evolution
Length: 00:02:59
Year: 1997
Track Description:
Awesome Summer CD.

SHOW LESS

17
Rilo Kiley : Portions for Foxes
For some reason I feel like less of a man for liking Rilo Kiley. Please let me know why not.

SHOW MORE

Track 3 from More Adventurous
Length: 00:04:46
Year: 2004
Track Description:
For some reason I feel like less of a man for liking Rilo Kiley. Please let me know why not.

SHOW LESS

18
Beulah : A Man Like Me
Grrreeeeaaaattt sooonnngggg.

SHOW MORE

Track 1 from Yoko
Length: 00:04:29
Year: 2003
Track Description:
Grrreeeeaaaattt sooonnngggg.

SHOW LESS

19
The New Pornographers : The Fake Headlines
I'm having a nervous breakdown at the fact that I had to enter this album into the database. This album means [...]

SHOW MORE

Track 2 from Mass Romantic
Length: 00:02:45
Year: 2000
Track Description:
I'm having a nervous breakdown at the fact that I had to enter this album into the database. This album means so much to me. It pretty much typifies this entire Summer that I had.

SHOW LESS
Tag Board
You must log in to leave a tag
Stuff
Quick Jump
tellinore's other mixes
Related mixes
recent visitors
show all