[?]
Not a member? Sign-up now, it's free!
Login
[?]
These are links to some of the major sections in the mixtape collective.
Lists: Browse various lists that are generated by the loads of data we have collected.
Contests: Check out the latest contests, see previous winners, and find out how you can be a part
Music: Check out our ever-growing database of musical knowledge! Use it to find any artist, album, or track that has been entered since the birth of the site and rate and find detailed usage statistics.
Main
[?]
Tired of looking at the same old pages? Try checking out a random one, you never know what you might find...
Random!
The Books of Bokonon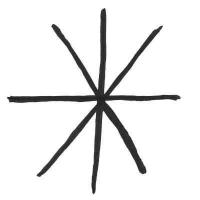 The Books of Bokonon
Created by:
tellinore
Tracks:
13
Length:
00:46:34
Keywords
1. Mix Contest 24 - Heaven
2. Mix Contest 24 - Heaven
3. Mix Contest 24 - Heaven
Created on
10/05/08 08:12pm
Level
4
Points
1782
Total visitors
50
Unique visitors
17
This mix was ranked #7 out of 9 entries for this contest
description:
God made mud,
God got lonesome,
So God said to some of the mud, "Sit up!",
"See all I've made," said God, "the hills, the sea, the sky, the stars."
And I was some of the mud that got to sit up and look around.
Lucky me, lucky mud.
I, mud, sat up and saw what a nice job God had done.
Nice going, God!
Nobody but You could have done it, God! I certainly couldn't have.
I feel very unimportant compared to You.
The only way that I can feel the least bit important is to think
of all the mud that didn't even get to sit up and look around.
I got so much, and most mud got so little.
Thank you for the honour!
Now mud lies down again and goes to sleep.
What memories for mud to have!
What interesting other kinds of sitting-up mud I met!
I loved everything I saw!
Good night.
I will go to heaven now.
I can hardly wait ...
To find out for certain what my wampeter was ...
And who was in my karass ...
And all the good things our karass did for you.
Amen.
tracklist
1
Neko Case : Deep Red Bells
All of the true things that I am about to tell you are shameless lies.

SHOW MORE

Track 2 from Blacklisted
Length: 00:04:04
Year: 2002
Track Description:
All of the true things that I am about to tell you are shameless lies.

SHOW LESS

2
Ryan Adams : Damn, Sam (I Love a Woman That Rains)
Around and around and around we spin,
With feet of lead and wings of tin ...

SHOW MORE

Track 8 from Heartbreaker
Length: 00:02:08
Year: 2000
Track Description:
Around and around and around we spin,
With feet of lead and wings of tin ...

SHOW LESS

3
A.A. Bondy : Lovers' Waltz
A lover's a liar,
To himself he lies.
The truthful are loveless,
Like oysters their eyes!

SHOW MORE

Track 8 from American Hearts
Length: 00:03:27
Year: 2007
Track Description:
A lover's a liar,
To himself he lies.
The truthful are loveless,
Like oysters their eyes!

SHOW LESS

4
Feist : The Park
I wanted all things
To seem to make sense,
So we all could be happy, yes,
Instead of tense. < [...]

SHOW MORE

Track 4 from The Reminder
Length: 00:04:35
Year: 2007
Track Description:
I wanted all things
To seem to make sense,
So we all could be happy, yes,
Instead of tense.
And I made up lies
So that they all fit nice,
And I made this sad world
A par-a-dise.

SHOW LESS

5
Califone : The Orchids
We will touch our feet, yes,
Yes, for all we're worth,
And we will love each other, yes,
Yes, [...]

SHOW MORE

Track 8 from Roots & Crowns
Length: 00:02:55
Year: 2006
Track Description:
We will touch our feet, yes,
Yes, for all we're worth,
And we will love each other, yes,
Yes, like we love our Mother Earth.

SHOW LESS

6
Devendra Banhart : Little Yellow Spider
Tiger got to hunt,
Bird got to fly;
Man got to sit and wonder, 'Why, why, why?'
Tiger got to [...]

SHOW MORE

Track 4 from Nino Rojo
Length: 00:03:39
Year: 2004
Track Description:
Tiger got to hunt,
Bird got to fly;
Man got to sit and wonder, 'Why, why, why?'
Tiger got to sleep,
Bird got to land,
Man got to tell himself he understand.

SHOW LESS

7
Clem Snide : God Answers Back
Someday, someday, this crazy world will have to end,
And our God will take things back that He to us did [...]

SHOW MORE

Track 7 from End of Love
Length: 00:03:05
Year: 2005
Track Description:
Someday, someday, this crazy world will have to end,
And our God will take things back that He to us did lend.
And if, on that sad day, you want to scold our God,
Why go right ahead and scold Him. He'll just smile and nod.

SHOW LESS

8
Lambchop : For Which We Are Truly Thankful
In the beginning, God created the earth, and he looked upon it in His cosmic loneliness.
And God said, "L [...]

SHOW MORE

Track 1 from How I Quit Smoking
Length: 00:03:00
Year: 1996
Track Description:
In the beginning, God created the earth, and he looked upon it in His cosmic loneliness.
And God said, "Let Us make living creatures out of mud, so the mud can see what We have done." And God created every living creature that now moveth, and one was man. Mud as man alone could speak. God leaned close as mud as man sat up, looked around, and spoke. Man blinked. "What is the purpose of all this?" he asked politely.
"Everything must have a purpose?" asked God.
"Certainly," said man.
"Then I leave it to you to think of one for all this," said God.
And He went away.

SHOW LESS

9
Uncle Tupelo : No Depression
We do, doodley do, doodley do, doodley do,
What we must, muddily must, muddily must, muddily must;
[...]

SHOW MORE

Track 4 from No Depression
Length: 00:02:20
Year: 1990
Track Description:
We do, doodley do, doodley do, doodley do,
What we must, muddily must, muddily must, muddily must;
Muddily do, muddily do, muddily do, muddily do,
Until we bust, bodily bust, bodily bust, bodily bust.

SHOW LESS

10
My Morning Jacket : I Will Be There When You Die
It is never a mistake to say good-bye.

SHOW MORE

Track 11 from The Tennessee FIre
Length: 00:04:41
Year: 0000
Track Description:
It is never a mistake to say good-bye.

SHOW LESS

11
M. Ward : Undertaker
If I were a younger man, I would write a history of human stupidity; and I would climb to the top of Mount McC [...]

SHOW MORE

Track 4 from Transfiguration Of Vincent
Length: 00:03:33
Year: 2003
Track Description:
If I were a younger man, I would write a history of human stupidity; and I would climb to the top of Mount McCabe and lie down on my back with my history for a pillow; and I would take from the ground some of the blue-white poison that makes statues of men; and I would make a statue of myself, lying on my back, grinning horribly, and thumbing my nose at You Know Who.

SHOW LESS

12
Do Make Say Think : A Tender History in Rust
History! Read it and weep!

SHOW MORE

Track 4 from You, You're a History in rust
Length: 00:05:07
Year: 0000
Track Description:
History! Read it and weep!

SHOW LESS

13
Talking Heads : Heaven
Oh, a very sorry people, yes,
Did I find here.
Oh, they had no music,
And they had no beer. < [...]

SHOW MORE

Track 8 from Fear of Music
Length: 00:04:00
Year: 1979
Track Description:
Oh, a very sorry people, yes,
Did I find here.
Oh, they had no music,
And they had no beer.
And, oh, everywhere
Where they tried to perch
Belonged to Castle Sugar, Incorporated,
Or the Catholic Church.

SHOW LESS
Tag Board
You must log in to leave a tag
Stuff
Quick Jump
tellinore's other mixes
Related mixes
recent visitors
show all