[?]
Not a member? Sign-up now, it's free!
Login
[?]
These are links to some of the major sections in the mixtape collective.
Lists: Browse various lists that are generated by the loads of data we have collected.
Contests: Check out the latest contests, see previous winners, and find out how you can be a part
Music: Check out our ever-growing database of musical knowledge! Use it to find any artist, album, or track that has been entered since the birth of the site and rate and find detailed usage statistics.
Main
[?]
Tired of looking at the same old pages? Try checking out a random one, you never know what you might find...
Random!
Welcome Diversions from Academia and the Working World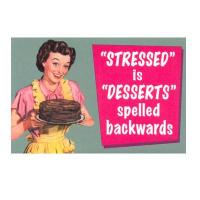 Welcome Diversions from Academia and the Working World
Created by:
tellinore
Tracks:
16
Length:
01:12:26
Keywords
1. LSAT
2. relaxation
3. I need sleep
Created on
5/17/07 10:57pm
Level
4
Points
1901
Total visitors
45
Unique visitors
21
description:
Working sucks. Living at home with your parents for the Summer sucks even more. Studying for the LSAT might be the worst one (I take it next month). So yeah, I don't get a lot of time to relax between all of this. Here's a mix that I threw together to relax and get my mind off of all this other shit. Here ya go!
tracklist
1
Panda Bear : Take Pills
A trippy song about drugs. Awesome.

SHOW MORE

Track 2 from Person Pitch
Length: 00:05:23
Year: 2007
Track Description:
A trippy song about drugs. Awesome.

SHOW LESS

2
The Besnard Lakes : Devastation
Another reverbed-out, fuzzy, Beach Boys-esque song. I love the Beach Boys.

SHOW MORE

Track 4 from The Besnard Lakes are the Dark Horse
Length: 00:05:50
Year: 2006
Track Description:
Another reverbed-out, fuzzy, Beach Boys-esque song. I love the Beach Boys.

SHOW LESS

3
Peter Bjorn and John : Up Against the Wall
I just started loving this band/cd. Young Folks might be the catchiest song, but this might be the best song. [...]

SHOW MORE

Track 6 from Writer's Block
Length: 00:07:06
Year: 2006
Track Description:
I just started loving this band/cd. Young Folks might be the catchiest song, but this might be the best song. It also fits awesomely into this mix.

SHOW LESS

4
Radiohead : There there.
Eh...I'm stressed out. Angsty, even.

SHOW MORE

Track 9 from Hail To The Thief
Length: 00:05:24
Year: 2003
Track Description:
Eh...I'm stressed out. Angsty, even.

SHOW LESS

5
Neko Case : Hold On, Hold On
I think heavy reverb is a theme on this mix tape. For some reason, this along with a lot of bass relaxes me. [...]

SHOW MORE

Track 3 from Fox Confessor Brings the Flood
Length: 00:02:48
Year: 2006
Track Description:
I think heavy reverb is a theme on this mix tape. For some reason, this along with a lot of bass relaxes me.

SHOW LESS

6
The National : Fake Empire
I think male baritone voices also relax me.

SHOW MORE

Track 1 from Boxer
Length: 00:03:27
Year: 2007
Track Description:
I think male baritone voices also relax me.

SHOW LESS

7
Destroyer : European Oils
Honestly, I've never been able to really get into Dan Bejer's stuff (with the very notable exception being the [...]

SHOW MORE

Track 3 from Destroyer's Rubies
Length: 00:04:55
Year: 2006
Track Description:
Honestly, I've never been able to really get into Dan Bejer's stuff (with the very notable exception being the New Pornographers). A couple of his songs, however, can be flat out beautiful.

SHOW LESS

8
Drive By Truckers : Danko/Manuel
Talking about beautfiul...this band can do heart-wrenching songs better than anybody else.

SHOW MORE

Track 7 from The Dirty South
Length: 00:05:47
Year: 2004
Track Description:
Talking about beautfiul...this band can do heart-wrenching songs better than anybody else.

SHOW LESS

9
The Dismemberment Plan : Automatic
Depressing as hell. Eery, almost.

SHOW MORE

Track 7 from Change
Length: 00:04:16
Year: 2001
Track Description:
Depressing as hell. Eery, almost.

SHOW LESS

10
Karate : With Age
A song that I've been obsessed with for the past month or so. The lyrics really get to me - it talks about how [...]

SHOW MORE

Track 1 from Pockets
Length: 00:03:45
Year: 2004
Track Description:
A song that I've been obsessed with for the past month or so. The lyrics really get to me - it talks about how you can never really let go of your first love, which is brutally true.

SHOW LESS

11
Feist : One Evening
From a song about love, to a song about a one-night stand. Welcome to my life.

SHOW MORE

Track 4 from Let It Die
Length: 00:03:36
Year: 2004
Track Description:
From a song about love, to a song about a one-night stand. Welcome to my life.

SHOW LESS

12
Norfolk & Western : Minor Daughter
A cool, chill little song.

SHOW MORE

Track 5 from The Gilded Age
Length: 00:03:08
Year: 2006
Track Description:
A cool, chill little song.

SHOW LESS

13
Grizzly Bear : Easier
Good song. The mixtape is chilling down a bit.

SHOW MORE

Track 1 from Yellow House
Length: 00:03:43
Year: 2006
Track Description:
Good song. The mixtape is chilling down a bit.

SHOW LESS

14
Califone : The Orchids
A criminally underrated band.

SHOW MORE

Track 8 from Roots & Crowns
Length: 00:02:55
Year: 2006
Track Description:
A criminally underrated band.

SHOW LESS

15
Final Fantasy : This Lamb Sells Condos
The strings and classical influences of this song make for an easy and appropriate transition to the next song [...]

SHOW MORE

Track 3 from He Poos Clouds
Length: 00:03:31
Year: 2006
Track Description:
The strings and classical influences of this song make for an easy and appropriate transition to the next song...

SHOW LESS

16
Philip Glass : Wichita Sutra Vortex
An appropriate way to end the mixtape, with just solo piano. Hopefully I'm relaxed by now, and have forgotted [...]

SHOW MORE

Track 7 from Solo Piano
Length: 00:06:52
Year: 1989
Track Description:
An appropriate way to end the mixtape, with just solo piano. Hopefully I'm relaxed by now, and have forgotted about all the shit I have to deal with.

SHOW LESS
Tag Board
You must log in to leave a tag
Stuff
Quick Jump
tellinore's other mixes
Related mixes
recent visitors
show all