[?]
Not a member? Sign-up now, it's free!
Login
[?]
These are links to some of the major sections in the mixtape collective.
Lists: Browse various lists that are generated by the loads of data we have collected.
Contests: Check out the latest contests, see previous winners, and find out how you can be a part
Music: Check out our ever-growing database of musical knowledge! Use it to find any artist, album, or track that has been entered since the birth of the site and rate and find detailed usage statistics.
Main
[?]
Tired of looking at the same old pages? Try checking out a random one, you never know what you might find...
Random!
The 25 Most Exquisitely Sad Songs in the WHOLE WORLD.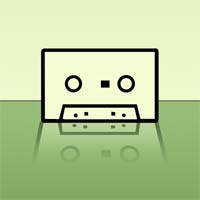 The 25 Most Exquisitely Sad Songs in the WHOLE WORLD.
Created by:
shadowontario
Tracks:
18
Length:
01:10:53
Keywords
1. Sad
2. Cry
3. songs that will effect your everyday life.
Created on
8/10/07 08:42am
Level
2
Points
1376
Total visitors
38
Unique visitors
28
description:
There's no shortage of sad songs about rainy days and lovers who don't bring flowers. And then there are songs that truly bring the pain -- songs so despairing they can make us wonder why we even bother. Here are 25 little ditties so crushing, they could knock Dick Cheney to his knees or just render his pacemaker usless [don't we all wish]


p.s.] I'm going from 25-1 cause really thats how a count down goes.... so 1 is actually 25... got it... if not don't complain to me about your stupidity.

p.s.] this is very sad indeed to add to said sad song list, but alas I have lost the bottom half of my list in a move/ computer difficulty... so maybe with a little help from all of you, we can finish off the list?
tracklist
1
bruce springsteen : The River
Premature pregnancy, marriage and a weepy harmonica crush the dreams of a young couple.

SHOW MORE

Track 11 from The River (Disc 1)
Length: 00:05:01
Year: 1980
Track Description:
Premature pregnancy, marriage and a weepy harmonica crush the dreams of a young couple.

SHOW LESS

2
Sinead O'Connor : Nothing Compares 2 U
In this Prince-penned purple ode to an incomparable ex, there is life after love, but life really sucks.
SHOW MORE
Track 6 from I Don't Want What I Haven't Got
Length: 00:05:10
Year: 1990
Track Description:
In this Prince-penned purple ode to an incomparable ex, there is life after love, but life really sucks.
this is OBVIOUSLY number 24 cause its just not that sad.

SHOW LESS

3
Radiohead : No Surprises Please [Early]
A killer even by Thom Yorke's bleak standards, the kiddie chimes can't hide the singer's suicidal depression. [...]

SHOW MORE

Track 14 from Towering Above the Rest [Disc 6]
Length: 00:02:57
Year: 2003
Track Description:
A killer even by Thom Yorke's bleak standards, the kiddie chimes can't hide the singer's suicidal depression.

SHOW LESS

4
Sam Cooke : A Change Is Gonna Come
Recorded just before his tragic death, the soul great's response to 'Blowin' in the Wind' set the tone for the [...]

SHOW MORE

Track 29 from Portrait of a Legend 1951-1964
Length: 00:03:13
Year: 2003
Track Description:
Recorded just before his tragic death, the soul great's response to 'Blowin' in the Wind' set the tone for the desperate Civil Rights struggle.

SHOW LESS

5
David Bowie : Space Oddity
In the same year as our lunar landing, rock's space alien creates Major Tom, whose remains will travel the gal [...]

SHOW MORE

Track 1 from Space Oddity
Length: 00:05:16
Year: 1969
Track Description:
In the same year as our lunar landing, rock's space alien creates Major Tom, whose remains will travel the galaxy alone forever.

SHOW LESS

6
Carly Simon : That's the Way I've Always Heard It Should Be
Marriage is inevitably dismal in this evocative pop hit, which was recorded a year before Simon's ill-fated ma [...]

SHOW MORE

Track 1 from Carly Simon
Length: 00:04:18
Year: 1971
Track Description:
Marriage is inevitably dismal in this evocative pop hit, which was recorded a year before Simon's ill-fated marriage to James Taylor.

SHOW LESS

7
Beck : Lost Cause
The postmodern trickster reaches back to the Romantic era for the most depressing song on his breakup album, ' [...]

SHOW MORE

Track 5 from Sea Change
Length: 00:03:47
Year: 2002
Track Description:
The postmodern trickster reaches back to the Romantic era for the most depressing song on his breakup album, 'Sea Change.'

SHOW LESS

8
Bee Gees : I've Gotta Get a Message to You
Condemned man makes final plea to loved one

SHOW MORE

Track 7 from Bee Gees Story
Length: 00:02:55
Year: 0000
Track Description:
Condemned man makes final plea to loved one

SHOW LESS

9
Amy Winehouse : Back to Black
An ominous song of impending misery following infidelity, sung by a woman with her departing lover's name tat [...]

SHOW MORE

Track 5 from Back To Black
Length: 00:04:01
Year: 2006
Track Description:
An ominous song of impending misery following infidelity, sung by a woman with her departing lover's name tattooed on her chest [which I've heard is not a good idea]

SHOW LESS

10
Neil Diamond : Shilo
Lonely kid turns to an imaginary friend because his father wont spend any time with him. very sad indeed.
SHOW MORE
Track 13 from Hot August Night (Disc 1)
Length: 00:03:35
Year: 1999
Track Description:
Lonely kid turns to an imaginary friend because his father wont spend any time with him. very sad indeed.


SHOW LESS

11
Chocolate Genius : My Mom
Recent Springsteen sideman cut this heartbreaker about a return visit to his childhood home, and the mother he [...]

SHOW MORE

Track 5 from Black Music
Length: 00:05:04
Year: 1998
Track Description:
Recent Springsteen sideman cut this heartbreaker about a return visit to his childhood home, and the mother he was losing to senility.

SHOW LESS

12
Dionne Warwick : Anyone Who Had a Heart
A lover begs her man to see how he's mistreating her. Classic Bacharach/David melodrama, crushing Warwick wail [...]

SHOW MORE

Track 1 from Anyone Who Had a Heart
Length: 00:03:12
Year: 1964
Track Description:
A lover begs her man to see how he's mistreating her. Classic Bacharach/David melodrama, crushing Warwick wails.

SHOW LESS

13
Iron and Wine : Naked As We Came
Sam Beam's brutally sweet love song acknowledging that one always has to die before the other, plus a plug for [...]

SHOW MORE

Track 2 from Our Endless Numbered Days
Length: 00:02:31
Year: 2004
Track Description:
Sam Beam's brutally sweet love song acknowledging that one always has to die before the other, plus a plug for cremation

SHOW LESS

14
Frank Sinatra : In the Wee Small Hours of the Morning
Ol' Blue Eyes parlayed his painful divorce from movie star Ava Gardner into a career makeover: the lonely guy [...]

SHOW MORE

Track 29 from Sinatra 80th: All the Best
Length: 00:02:59
Year: 1995
Track Description:
Ol' Blue Eyes parlayed his painful divorce from movie star Ava Gardner into a career makeover: the lonely guy at the end of the bar.

SHOW LESS

15
Ben Folds Five : Brick
Singer recalls taking his high-school girlfriend to get an abortion -- on the day after Christmas, no less. SHOW MORE
Track 3 from Whatever and Ever Amen
Length: 00:04:31
Year: 1997
Track Description:
Singer recalls taking his high-school girlfriend to get an abortion -- on the day after Christmas, no less.


SHOW LESS

16
Roy Orbison : In the Real World
The master of pop-opera misery ('Crying,' 'It's Over') outdid himself with this quavering answer to his own 'I [...]

SHOW MORE

Track 2 from Mystery Girl
Length: 00:03:44
Year: 1989
Track Description:
The master of pop-opera misery ('Crying,' 'It's Over') outdid himself with this quavering answer to his own 'In Dreams.' Posthumously released

SHOW LESS

17
Martina McBride : Concrete Angel
although I'm not a big fan of coutry at all what's more devastating than a child's headstone?


SHOW MORE

Track 18 from Concrete Angel
Length: 00:04:13
Year: 0000
Track Description:
although I'm not a big fan of coutry at all what's more devastating than a child's headstone?


SHOW LESS

18
Luther Vandross : Dance With My Father
Impossibly wrenching lament for the fact that we can't take care of our kids forever.

SHOW MORE

Track 7 from Dance With My Father
Length: 00:04:26
Year: 2003
Track Description:
Impossibly wrenching lament for the fact that we can't take care of our kids forever.

SHOW LESS
Tag Board
You must log in to leave a tag
Stuff
Quick Jump
shadowontario's other mixes
Related mixes
recent visitors
show all