[?]
Not a member? Sign-up now, it's free!
Login
[?]
These are links to some of the major sections in the mixtape collective.
Lists: Browse various lists that are generated by the loads of data we have collected.
Contests: Check out the latest contests, see previous winners, and find out how you can be a part
Music: Check out our ever-growing database of musical knowledge! Use it to find any artist, album, or track that has been entered since the birth of the site and rate and find detailed usage statistics.
Main
[?]
Tired of looking at the same old pages? Try checking out a random one, you never know what you might find...
Random!
Derhay Hey My My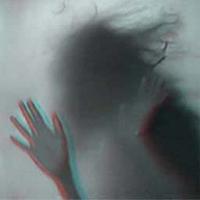 Derhay Hey My My
Created by:
johnny_luddite
Tracks:
12
Length:
00:55:59
Keywords
1. Derhay
2. yahred
3. headry
Created on
8/14/07 07:45pm
Level
6
Points
2507
Total visitors
59
Unique visitors
31
description:
Derhay is a pillar of this community and in light of recent posts and discussion, I felt like making him a mix. This is all old stuff, some you will know, hopefully one or two you won't.
tracklist
1
David Bowie : Baal's Hymn
Straight in with the artist who is one of the main musical glue that would unite Derhay and myself. This is a [...]

SHOW MORE

Track 1 from Baal
Length: 00:04:00
Year: 0000
Track Description:
Straight in with the artist who is one of the main musical glue that would unite Derhay and myself. This is a fascinating obscurity. 'Baal' was an early Brecht play, and Bowie played the title part in a BBC Tv production. He also provided some music for Brecht's translated lyrics which I got on a 12 inch vinyl EP back in the day. It is unusual, but like much of DB's work, totally spellbinding.

SHOW LESS

2
Roxy Music : In Every Dream Home A Heartache
When I first listened to DB, there were a select band of other artists who I kind of all lumped together in th [...]

SHOW MORE

Track 5 from For Your Pleasure
Length: 00:05:29
Year: 1973
Track Description:
When I first listened to DB, there were a select band of other artists who I kind of all lumped together in the musical trivia part of my brain. (In other words, all of it!) Roxy were right up there. The early few albums, with and without Brian Eno, were bloody great in what was a pretty bleak time for popular music. The Beatles had split, Hendrix and many more were dead, but Bowie, Roxy Music and a few others seemed to offer hope for the music obsessed teen. (Me!)

SHOW LESS

3
Bob Dylan : Man in the Long Black Coat
One of those songs where a cover version (Joan Osborne in this case) is possibly better known than the Dylan o [...]

SHOW MORE

Track 5 from Oh Mercy
Length: 00:04:33
Year: 0000
Track Description:
One of those songs where a cover version (Joan Osborne in this case) is possibly better known than the Dylan original, but I like everything about this recording, from the atmospheric guitars to Bob's Bob like delivery. Bobtastic!

SHOW LESS

4
The Special A.K.A : Girlfriend
The Specials were probably my favorite band of the Two-Tone/Ska revival of the late 70s/early 80s. I know that [...]

SHOW MORE

Track 3 from In The Studio
Length: 00:04:50
Year: 0000
Track Description:
The Specials were probably my favorite band of the Two-Tone/Ska revival of the late 70s/early 80s. I know that Derhay has been known to listen to a bit of the old ska now and then, so I am pretty sure he will enjoy this from Jerry Dammers post Specials project. The thing Jerry likes best about you is your girlfriend!

SHOW LESS

5
Steel Pulse : Worth His Weight In Gold (Rally Round)
British Reggae had a bad name back in the day, (mostly but not all the fault of UB40) but Steel Pulse were alw [...]

SHOW MORE

Track 5 from True Democracy
Length: 00:04:34
Year: 1981
Track Description:
British Reggae had a bad name back in the day, (mostly but not all the fault of UB40) but Steel Pulse were always the real thing. This is an impassioned well crafted song, as always with them.

SHOW LESS

6
Richard Thompson : Dad's Gonna kill Me
Britain's best kept musical secret. Thompson has been making folky rocky music about things that mean somethin [...]

SHOW MORE

Track 5 from Sweet Warrior
Length: 00:05:16
Year: 2007
Track Description:
Britain's best kept musical secret. Thompson has been making folky rocky music about things that mean something for almost as long as I have been in long pants. This is from his latest album, released a couple of months ago, and is one of the sharpest songs about 'the war' that I have heard. The exact opposite of Toby Keith's tub thumping, yet he remains sympathetic to the soldier on the ground. A stunning track.

SHOW LESS

7
Prefab Sprout : Faron Young
Prefab Sprout finally arrive at MTC. Beautifully crafted Britpop. This was a hit single in the UK, but it has [...]

SHOW MORE

Track 1 from Steve McQueen
Length: 00:03:50
Year: 1985
Track Description:
Prefab Sprout finally arrive at MTC. Beautifully crafted Britpop. This was a hit single in the UK, but it has an unworldly quality you don't usually find in chart music of the time.

SHOW LESS

8
Siouxsie & the Banshees : Song From the Edge Of The World (Columbus Mix)
An ex girlfriend of mine once had a dream that she and Siouxsie Sioux shared a bath together. I never had such [...]

SHOW MORE

Track 2 from The Best Of Siouxsie & The Banshees (Disc 2)
Length: 00:07:37
Year: 0000
Track Description:
An ex girlfriend of mine once had a dream that she and Siouxsie Sioux shared a bath together. I never had such dreams, the odd fantasy maybe. I do know that I love the feel of this, Budgies drumming (I think that is him) and as ever, Siousxie's deceptively languid vocal!

SHOW LESS

9
Tyrannosaurus Rex : Elemental Child
Marc Bolan's outfit Before the name was shortened to T.Rex and the setup expanded from a duo/trio to a full ba [...]

SHOW MORE

Track 14 from Beard Of Stars
Length: 00:05:34
Year: 0000
Track Description:
Marc Bolan's outfit Before the name was shortened to T.Rex and the setup expanded from a duo/trio to a full band. A lot of the Tyrannosaurus Rex stuff was acoustic and very hippy dippy, the only common factor with the later trash pop of T.Rex being the nonsense lyrics and Bolan's voice. This track however, is different, with Bolan providing a loud guitar track that seems to fall in between being swamp rock and a John Lee Hooker boogie. Weird and a little wonderful!

SHOW LESS

10
Nick Lowe : So It Goes
In 1976, Stiff Records in England released a whole bunch of great singles. I always thought this was the great [...]

SHOW MORE

Track 1 from Pure Pop For Now People
Length: 00:02:31
Year: 0000
Track Description:
In 1976, Stiff Records in England released a whole bunch of great singles. I always thought this was the greatest. Nick Lowe is another vastly undrerrated Brit!

SHOW LESS

11
The Adverts : Great British Mistake
Sloppy lovely ancient British punk. This actually sounds better than I remember it, which is a good thing. Unl [...]

SHOW MORE

Track 13 from Crossing The Red Sea With The Adverts
Length: 00:03:46
Year: 0000
Track Description:
Sloppy lovely ancient British punk. This actually sounds better than I remember it, which is a good thing. Unlike Nick Lowe, there is no irony here, they mean every note and word literally!

SHOW LESS

12
The Slits : I Heard it Through the Grapevine
This is a brilliantly inept cover with more charm than a very charming person on planet charm during internati [...]

SHOW MORE

Track 11 from Cut
Length: 00:03:59
Year: 1979
Track Description:
This is a brilliantly inept cover with more charm than a very charming person on planet charm during international charm week. That is quite a lot of charm, Mr Derhay!

SHOW LESS
Tag Board
You must log in to leave a tag
Stuff
Quick Jump
johnny_luddite's other mixes
Related mixes
recent visitors
show all