[?]
Not a member? Sign-up now, it's free!
Login
[?]
These are links to some of the major sections in the mixtape collective.
Lists: Browse various lists that are generated by the loads of data we have collected.
Contests: Check out the latest contests, see previous winners, and find out how you can be a part
Music: Check out our ever-growing database of musical knowledge! Use it to find any artist, album, or track that has been entered since the birth of the site and rate and find detailed usage statistics.
Main
[?]
Tired of looking at the same old pages? Try checking out a random one, you never know what you might find...
Random!
Blues Before Sunrise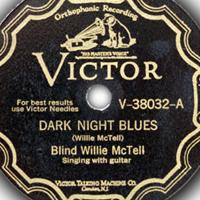 Blues Before Sunrise
Created by:
johnny_luddite
Tracks:
17
Length:
01:16:45
Keywords
1. blues
2. late
3. guitar
Created on
9/20/06 04:09am
Level
6
Points
2757
Total visitors
68
Unique visitors
38
description:
A blues mix to play at night. Well, play it any time, but night time really works. It has been a shitty day. I feel old. Work will never improve in my lifetime, I will never have enough money. I am 8,000 miles away from where I would like to be at this precise moment, but this mix and music like it can just about bring me back to a place where many things, even sleep, are possible! Nothin' but the blues!
tracklist
1
Muddy Waters : I Want To Be Loved
Muddy Waters was a king of the blues if not THE king. This is post Chess records, post prime, recorded for his [...]

SHOW MORE

Track 3 from Hard Again
Length: 00:02:21
Year: 1976
Track Description:
Muddy Waters was a king of the blues if not THE king. This is post Chess records, post prime, recorded for his semi come-back album "Hard Again" produced by Johnny Winter. This is the only track I know that you can actually hear lurching at an angle of 45% as it plays. Pinetop Perkins, Willie Dixon, Winter himself are all present on this beautiful mess of a track.

SHOW LESS

2
BB King : You Done Lost your Good Thing Now
This track finds BB King at the height of his powers in the mid sixties. His guitar playing throughout this LP [...]

SHOW MORE

Track 9 from Live At The Regal
Length: 00:04:35
Year: 0000
Track Description:
This track finds BB King at the height of his powers in the mid sixties. His guitar playing throughout this LP is electrifying to say the least. He has the audience in the palm of his hand and plays them as sweetly as he plays Lucille.

SHOW LESS

3
John Hammond : Mellow Down Easy
Acoustic blues from Hammond, son of the John Hammond who signed Billie Holiday, Bob Dylan and Springsteen to C [...]

SHOW MORE

Track 9 from Frogs For Snakes
Length: 00:03:12
Year: 1982
Track Description:
Acoustic blues from Hammond, son of the John Hammond who signed Billie Holiday, Bob Dylan and Springsteen to CBS. This is really driving, unlike anything else I have heard this man do. The guyitar, washboard, harmonica combination just works.

SHOW LESS

4
Bonnie Raitt : Back Around
Bonnie Raitt and a guitar player from Africa, along with some African percussion. WIll it be blues? Against al [...]

SHOW MORE

Track 11 from Silver Lining
Length: 00:05:15
Year: 2002
Track Description:
Bonnie Raitt and a guitar player from Africa, along with some African percussion. WIll it be blues? Against all the odds, it emerges as late night rootsy blues with a wonderful languid guitar figure.

SHOW LESS

5
Otis Rush : All Your Love
A haunting blues from the fifties. Otis Rush is a great guitarist, but he has a uniqwue voice as well. This so [...]

SHOW MORE

Track 24 from The Cobra Sessions 1956-1958
Length: 00:02:38
Year: 0000
Track Description:
A haunting blues from the fifties. Otis Rush is a great guitarist, but he has a uniqwue voice as well. This song is the template for "Black Magic Woman" which Peter Green would write ten years later.

SHOW LESS

6
Howlin' Wolf : Sittin' On Top Of The World
One of those tracks that always crops up on commercially released blues compilations, but I include it here be [...]

SHOW MORE

Track 13 from 16 Greatest Hits
Length: 00:02:32
Year: 0000
Track Description:
One of those tracks that always crops up on commercially released blues compilations, but I include it here because it is so good, from Wol's tormented vocal to Hubert Sumlin's great guitar licks. Hubert Sumlin is still around and recording, all these years later.

SHOW LESS

7
Johnny Guitar Watson : Too Tired
Johnny Guitar Watson is perhaps best remembered for his funk albums of the 70's as well as his work with Frank [...]

SHOW MORE

Track 5 from 3 Hours Past Midnight
Length: 00:02:43
Year: 1986
Track Description:
Johnny Guitar Watson is perhaps best remembered for his funk albums of the 70's as well as his work with Frank Zappa. What attracted Zappa to him in the first place though were the great blues sides he cut in the fifties. "Too Tires" is perhaps the most well known of these. Great guitar, and my favourite impotence gag in a blues song too. "I'm too tired to walk, I'm too tired to run, I can hear my baby callin' but I'm too tired to come."

SHOW LESS

8
Freddie King : Have You ever Loved A WOman
King was known for his blues instrumentals, but I love this slow blues that showcases his vocals as well as gu [...]

SHOW MORE

Track 3 from Hide Away: The Best Of Freddie King
Length: 00:03:07
Year: 0000
Track Description:
King was known for his blues instrumentals, but I love this slow blues that showcases his vocals as well as guitar playing, and which fits in with the late night mood

SHOW LESS

9
Stevie Ray Vaughan : Texas Flood
Stevie Ray at his best on this Fenton Robinson slow blues. He had this chameleon like ability to sound like ot [...]

SHOW MORE

Track 3 from Texas Flood
Length: 00:05:23
Year: 1999
Track Description:
Stevie Ray at his best on this Fenton Robinson slow blues. He had this chameleon like ability to sound like other people when he wanted to, but he was at his best when using his own guitar voice.

SHOW LESS

10
Son House : Death Letter
Son House was one of the first recorded Delta blues singers, and as such, he would have been an influence on R [...]

SHOW MORE

Track 1 from Father Of The Delta Blues
Length: 00:04:21
Year: 0000
Track Description:
Son House was one of the first recorded Delta blues singers, and as such, he would have been an influence on Robert Johnson in the 30's. Forgotten for many years, he was rediscovered late in life in the sixties doing what he had always been doing. Sitting on his stoop and playing. This version of his best known song comes from 1965 and shows that he still had great power.

SHOW LESS

11
The Son Seals Blues Band : Now That I'm Down
A favourite on the Chicago club circuit in the 70's and 80's. A sadly overlooked blues artist.

SHOW MORE

Track 10 from The Son Seals Blues Band
Length: 00:06:02
Year: 0000
Track Description:
A favourite on the Chicago club circuit in the 70's and 80's. A sadly overlooked blues artist.

SHOW LESS

12
Buddy Guy : Early in the Morning
Buddy Guy recorded several "...And Friends" type albums on Silvertone in the Wake of John Lee Hooker's success [...]

SHOW MORE

Track 6 from Damn Right, I've Got the Blues
Length: 00:03:11
Year: 2005
Track Description:
Buddy Guy recorded several "...And Friends" type albums on Silvertone in the Wake of John Lee Hooker's success doing the same thing. He is still potent though.

SHOW LESS

13
Cream : Stormy Monday
This is so much better than anyone could have expected. The 2005 Cream reunion wasn't all wonderful, but on th [...]

SHOW MORE

Track 11 from Royal Albert Hall London May 2-3-5-6 2005
Length: 00:09:46
Year: 2005
Track Description:
This is so much better than anyone could have expected. The 2005 Cream reunion wasn't all wonderful, but on this track Clapton plays fine blues guitar, and Ginger Baker and Jack Bruce weave in and out as only they can.

SHOW LESS

14
Kenny Neal : Blues Ain't Nothing But A Good Man Feeling Bad
The title says it all, really!

SHOW MORE

Track 6 from What You Got
Length: 00:04:16
Year: 0000
Track Description:
The title says it all, really!

SHOW LESS

15
Hound Dog Taylor And The Houserockers : Sadie
A friend of mine described a typical Hound Dog Taylor gig in Chicago in the 70's. The band would arrive, sit o [...]

SHOW MORE

Track 9 from Natural Boogie
Length: 00:06:13
Year: 0000
Track Description:
A friend of mine described a typical Hound Dog Taylor gig in Chicago in the 70's. The band would arrive, sit on stage and drink a bottle of Wild Turkey each, then crank the amps up to 10 and go. He didn't record much but there is something real about this man's music.

SHOW LESS

16
Memphis Slim : Last Night
Last night, Memhis Slim lost the best friend he ever had. I know how he feels. Texas blues at it's best.

SHOW MORE

Track 5 from Essential Recordings
Length: 00:05:21
Year: 0000
Track Description:
Last night, Memhis Slim lost the best friend he ever had. I know how he feels. Texas blues at it's best.

SHOW LESS

17
Muddy Waters & Otis Spann : Blues Before Sunrise
I offer no apologies for Featuring Muddy Waters again. The end of the mixtape, the start of another not so bad [...]

SHOW MORE

Track 4 from Collaboration
Length: 00:05:49
Year: 0000
Track Description:
I offer no apologies for Featuring Muddy Waters again. The end of the mixtape, the start of another not so bad day

SHOW LESS
Tag Board
You must log in to leave a tag
Stuff
Quick Jump
johnny_luddite's other mixes
Related mixes
recent visitors
show all