[?]
Not a member? Sign-up now, it's free!
Login
[?]
These are links to some of the major sections in the mixtape collective.
Lists: Browse various lists that are generated by the loads of data we have collected.
Contests: Check out the latest contests, see previous winners, and find out how you can be a part
Music: Check out our ever-growing database of musical knowledge! Use it to find any artist, album, or track that has been entered since the birth of the site and rate and find detailed usage statistics.
Main
[?]
Tired of looking at the same old pages? Try checking out a random one, you never know what you might find...
Random!
Seasonal Autumn Disorder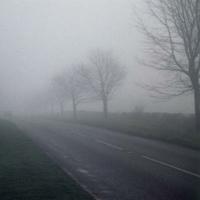 Seasonal Autumn Disorder
Created by:
fullcontactchess
Tracks:
19
Length:
01:19:11
Keywords
1. Autumn
2. Seasonal
3. Music
Created on
9/23/07 02:27am
Level
5
Points
2107
Total visitors
51
Unique visitors
28
description:
Fall is here.

I have a batch of songs that I listen to quite a bit during Fall. However, they happen to be really depressing. I usually listen to them when it's raining out or if I just want to remind myself that it's Autumn.

A lot of them remind me of my old apartment in Colorado. They also remind me of my usual Sunday routine of meeting up with friends around 11 A.M. for breakfast and the consumption of diner food,pots of coffee and conversations about music. Afterwards, I would drive to Manitou to do my laundry. Then I would drive back home to listen to records while I cleaned and talked on the phone to my favorite girl in the whole wide world.

Now I am living in the same house with her and I am looking forward to spending my favorite part of the year together. She could make some pumpkin cupcakes and I will make some cider for us. Shopping for Halloween decorations and pumpkin carvings. Renting horror movies and curling up with each other on the couch.

I can't wait.
tracklist
1
Norfolk & Western : The Things We Do On Sundays
Something to start the mix off with and set the mood.

SHOW MORE

Track 14 from Winter Farewell
Length: 00:03:50
Year: 0000
Track Description:
Something to start the mix off with and set the mood.

SHOW LESS

2
Death Cab for Cutie : Scientist Studies
A song I like driving around to in the Fall. Reminds me of living with my friends Marc, Devon and Dave.

SHOW MORE

Track 10 from We Have The Facts and We're Voting Yes
Length: 00:05:56
Year: 2000
Track Description:
A song I like driving around to in the Fall. Reminds me of living with my friends Marc, Devon and Dave.

SHOW LESS

3
Tim Kinsella : A Picture Postcard
A Promise Ring cover.

SHOW MORE

Track 18 from Post Marked Stamps
Length: 00:03:03
Year: 0000
Track Description:
A Promise Ring cover.

SHOW LESS

4
Iron and Wine : Bird Stealing Bread
This song has always reminded me of Autumn. Maybe it's just Sam Beam's voice.

SHOW MORE

Track 2 from The Creek That Drank The Cradle
Length: 00:04:21
Year: 2002
Track Description:
This song has always reminded me of Autumn. Maybe it's just Sam Beam's voice.

SHOW LESS

5
The One AM Radio : The House We Will Make
I always want my Sunday's to be like this.

SHOW MORE

Track 3 from The Hum of Electric Air!
Length: 00:03:46
Year: 2002
Track Description:
I always want my Sunday's to be like this.

SHOW LESS

6
Petracovich : Telephone
From the short film "Wow and Flutter". her voice is beautiful.

SHOW MORE

Track 4 from We Are Wyoming
Length: 00:03:59
Year: 0000
Track Description:
From the short film "Wow and Flutter". her voice is beautiful.

SHOW LESS

7
Ryan Adams : She Wants to Play Hearts
Reminds me of my girlfriend when she visited me for the first time.

SHOW MORE

Track 7 from Demolition
Length: 00:04:01
Year: 2002
Track Description:
Reminds me of my girlfriend when she visited me for the first time.

SHOW LESS

8
Dolorean : Still Here With Me
Another song that reminds me of her. I listened to this album do many times driving to the laundromat.

SHOW MORE

Track 5 from Not Exotic
Length: 00:04:49
Year: 0000
Track Description:
Another song that reminds me of her. I listened to this album do many times driving to the laundromat.

SHOW LESS

9
Pedro The Lion : The Longest Winter
This song sounds like Autumn to me.Nice.

SHOW MORE

Track 6 from It's Hard To Find A Friend
Length: 00:04:11
Year: 1998
Track Description:
This song sounds like Autumn to me.Nice.

SHOW LESS

10
Rocky Votolato : October
One of my favorite Rocky songs. I always liked the line "Feel your losses, You'll know that it's October".

SHOW MORE

Track 3 from It's Hard To Find A Friend
Length: 00:03:04
Year: 0000
Track Description:
One of my favorite Rocky songs. I always liked the line "Feel your losses, You'll know that it's October".

SHOW LESS

11
Blanket Music : 43C
A cover of my favorite Kind of Like SPitting song and done very well.

SHOW MORE

Track 7 from The Love/Love Translation
Length: 00:03:11
Year: 0000
Track Description:
A cover of my favorite Kind of Like SPitting song and done very well.

SHOW LESS

12
Ida : Shotgun
I listen to "Will You Find Me" quite a bit during the Fall. It's nice to wind down to.

SHOW MORE

Track 6 from Will You Find Me
Length: 00:04:31
Year: 2000
Track Description:
I listen to "Will You Find Me" quite a bit during the Fall. It's nice to wind down to.

SHOW LESS

13
Damien Jurado : Letters and Drawings
My favorite song from him. A little upbeat.

SHOW MORE

Track 6 from Rehearsals for Departure
Length: 00:05:26
Year: 1999
Track Description:
My favorite song from him. A little upbeat.

SHOW LESS

14
The Prom : The Same Complaints
I love the trumpet in this song. This is my #1 fave song to listen to in the fall.

SHOW MORE

Track 7 from Under The Same Stars
Length: 00:03:17
Year: 0000
Track Description:
I love the trumpet in this song. This is my #1 fave song to listen to in the fall.

SHOW LESS

15
Kind Of Like Spitting : March 25th, 1998
I always think of driving through rain soaked streets with this song. Reminds me of the apartment.

SHOW MORE

Track 4 from Kind Of Like Spitting
Length: 00:03:21
Year: 0000
Track Description:
I always think of driving through rain soaked streets with this song. Reminds me of the apartment.

SHOW LESS

16
Nick Drake : Which Will
Another must for me in the Fall.

SHOW MORE

Track 4 from Pink Moon
Length: 00:02:58
Year: 1972
Track Description:
Another must for me in the Fall.

SHOW LESS

17
American Football : For Sure
Reminds me of sitting on my stoop with some cocoa around sunset. More trumpet that I love.

SHOW MORE

Track 4 from american football
Length: 00:03:16
Year: 1999
Track Description:
Reminds me of sitting on my stoop with some cocoa around sunset. More trumpet that I love.

SHOW LESS

18
Sharks Keep Moving : Cashmere, Washington
Another must for Fall. Great band befor splitting to make Minus The Bear/Pretty Girls Make Graves.

SHOW MORE

Track 2 from Desert Strings and Drifters [EP]
Length: 00:05:20
Year: 1998
Track Description:
Another must for Fall. Great band befor splitting to make Minus The Bear/Pretty Girls Make Graves.

SHOW LESS

19
The Appleseed Cast : A Dream For Us
I love the piano at the end of this song. I like how the song isn't hurried at all.

SHOW MORE

Track 10 from Two Conversations
Length: 00:06:51
Year: 2003
Track Description:
I love the piano at the end of this song. I like how the song isn't hurried at all.

SHOW LESS
Tag Board
You must log in to leave a tag
Stuff
Quick Jump
fullcontactchess's other mixes
Related mixes
recent visitors
show all