[?]
Not a member? Sign-up now, it's free!
Login
[?]
These are links to some of the major sections in the mixtape collective.
Lists: Browse various lists that are generated by the loads of data we have collected.
Contests: Check out the latest contests, see previous winners, and find out how you can be a part
Music: Check out our ever-growing database of musical knowledge! Use it to find any artist, album, or track that has been entered since the birth of the site and rate and find detailed usage statistics.
Main
[?]
Tired of looking at the same old pages? Try checking out a random one, you never know what you might find...
Random!
Now is way better than before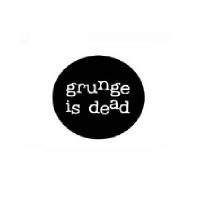 Now is way better than before
Created by:
tellinore
Tracks:
16
Length:
01:14:33
Keywords
1. Mix Contest 12 - T07
2. Mix Contest 12 - T07
3. Mix Contest 12 - T07
Created on
5/28/07 10:00am
Level
5
Points
2042
Total visitors
78
Unique visitors
35
This mix was ranked #7 out of 9 entries for this contest
description:
There are a couple reasons I chose the '07 team. One, my musical tastes sucked major ass pre-2000, at least. Secondly, there's nothing greater than the immediacy of the present. Being alive at this moment in musical time is awesome - there are so many kick-ass albums being made every day it's hard to keep up. '90-'97 was ok - it had plenty of great tracks - but it can't compare to what's happening RIGHT NOW. I'll take a quote from SLC Punk:

"Bob: You tell me if this doesn't rock
Stevo: This isn't anything.
Bob: Just give it a chance:
Stevo: What is it?
Bob: What is it?
Stevo: Yeah, what is it, Bob?
Bob: It's new."

tracklist
1
At The Drive-In : Arc Arsenal
Fuck you, '07! We have ROCK AND ROLL MUSIC!

SHOW MORE

Track 1 from Relationship of Command
Length: 00:02:56
Year: 2000
Track Description:
Fuck you, '07! We have ROCK AND ROLL MUSIC!

SHOW LESS

2
Radiohead : I might be wrong
2001: We also have Radiohead. Take that you grungy assholes!

SHOW MORE

Track 5 from Amnesiac
Length: 00:04:54
Year: 2001
Track Description:
2001: We also have Radiohead. Take that you grungy assholes!

SHOW LESS

3
The Flaming Lips : Fight Test
2002: We don't just rock. We've got substance, too.

SHOW MORE

Track 1 from Yoshimi Battles the Pink Robots
Length: 00:04:14
Year: 2002
Track Description:
2002: We don't just rock. We've got substance, too.

SHOW LESS

4
TV On The Radio : Satellite
2003: When this EP dropped, it made a splash precisely because it was a brand new way of making music. This is [...]

SHOW MORE

Track 1 from Young Liars EP
Length: 00:04:33
Year: 2003
Track Description:
2003: When this EP dropped, it made a splash precisely because it was a brand new way of making music. This is exciting!

SHOW LESS

5
The Walkmen : The Rat
2004: Rock and roll, motherfuckers!

SHOW MORE

Track 2 from Bows + Arrows
Length: 00:04:27
Year: 2004
Track Description:
2004: Rock and roll, motherfuckers!

SHOW LESS

6
Wolf Parade : Dear Sons and Daughters of Hungry Ghosts
2005: I had a bitch of a time whittling down the songs from this year to just two - there were just way too ma [...]

SHOW MORE

Track 8 from Apologies to the Queen Mary
Length: 00:03:39
Year: 2005
Track Description:
2005: I had a bitch of a time whittling down the songs from this year to just two - there were just way too many.

SHOW LESS

7
The Hold Steady : You Can Make Him Like You
2006: The more things change, the more they stay the same. Good old fashioned bar rock.

SHOW MORE

Track 7 from Boys and Girls In America
Length: 00:02:48
Year: 2006
Track Description:
2006: The more things change, the more they stay the same. Good old fashioned bar rock.

SHOW LESS

8
Battles : Atlas
2007: Possibly the sound of music to come.

SHOW MORE

Track 2 from Mirrored
Length: 00:07:07
Year: 2007
Track Description:
2007: Possibly the sound of music to come.

SHOW LESS

9
Menomena : Muscle 'n' Flow
2007: One of the best albums of the year so far.

SHOW MORE

Track 1 from Friend And Foe
Length: 00:04:22
Year: 2007
Track Description:
2007: One of the best albums of the year so far.

SHOW LESS

10
Wilco : I Am Trying to Break Your Heart
2002: If this song doesn't get to you, there's something wrong. You should probably get yourself checked out. [...]

SHOW MORE

Track 1 from Yankee Hotel Foxtrot
Length: 00:06:58
Year: 2002
Track Description:
2002: If this song doesn't get to you, there's something wrong. You should probably get yourself checked out.

SHOW LESS

11
Calexico : Black Heart
2003: [see above]

SHOW MORE

Track 4 from Feast of Wire
Length: 00:04:52
Year: 2003
Track Description:
2003: [see above]

SHOW LESS

12
Band of Horses : The Great Salt Lake
2006: One of the best new bands around.

SHOW MORE

Track 6 from Everything All the Time
Length: 00:04:45
Year: 2006
Track Description:
2006: One of the best new bands around.

SHOW LESS

13
Karate : With Age
2004: This song just gets to me.

SHOW MORE

Track 1 from Pockets
Length: 00:03:45
Year: 2004
Track Description:
2004: This song just gets to me.

SHOW LESS

14
Sufjan Stevens : Casimir Pulaski Day
2005: I sometimes forget how obsessed I was with this CD when it first came out. In what may have been one of [...]

SHOW MORE

Track 10 from Illinois
Length: 00:05:53
Year: 2005
Track Description:
2005: I sometimes forget how obsessed I was with this CD when it first came out. In what may have been one of the best years for music ever (it really was, people - go back and check), this CD, and especially this song, really stands out.

SHOW LESS

15
Modest Mouse : 3rd Planet
2000: Man, I bet those chumps from Team '97 are really kicking themselves now.

SHOW MORE

Track 1 from The Moon and Antarctica
Length: 00:03:58
Year: 2000
Track Description:
2000: Man, I bet those chumps from Team '97 are really kicking themselves now.

SHOW LESS

16
The Shins : The Past and Pending
2001: A great way to wrap up the mix, and wrap up the win.

SHOW MORE

Track 11 from Oh, Inverted World
Length: 00:05:22
Year: 2001
Track Description:
2001: A great way to wrap up the mix, and wrap up the win.

SHOW LESS
Tag Board
You must log in to leave a tag
Stuff
Quick Jump
tellinore's other mixes
Related mixes
recent visitors
show all