[?]
Not a member? Sign-up now, it's free!
Login
[?]
These are links to some of the major sections in the mixtape collective.
Lists: Browse various lists that are generated by the loads of data we have collected.
Contests: Check out the latest contests, see previous winners, and find out how you can be a part
Music: Check out our ever-growing database of musical knowledge! Use it to find any artist, album, or track that has been entered since the birth of the site and rate and find detailed usage statistics.
Main
[?]
Tired of looking at the same old pages? Try checking out a random one, you never know what you might find...
Random!
Raus!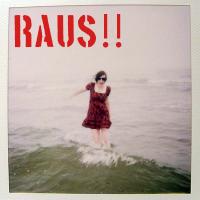 Raus!
Created by:
Eleutheromania
Tracks:
17
Length:
01:00:28
Keywords
1. leaving
2. roadtrip
3. wanderlust
Created on
10/08/07 02:49pm
Level
4
Points
1967
Total visitors
36
Unique visitors
21
description:
I made this for a friend a while ago when we were both so sick of this town and our everyday lives we were going nuts. We felt suffocated living under the same roof as our parents and we used to plan all sorts of imaginary trips during maths classes.
Meanwhile, I moved out and she's about to. The old tape must have gone lost but I found the tracklist so I am going to re-record it for her.
tracklist
1
Elvis Costello : This Is Hell
Side A
for starters: Letting old men sing for you always helps. Always. Even if this is hell and it never [...]

SHOW MORE

Track 4 from Brutal Youth
Length: 00:04:27
Year: 1994
Track Description:
Side A
for starters: Letting old men sing for you always helps. Always. Even if this is hell and it never gets better...

SHOW LESS

2
The Postal Service : This Place Is A Prison
This refers to school. You can't get out, people aren't your friends but you know there's a big world out ther [...]

SHOW MORE

Track 8 from Give Up
Length: 00:03:54
Year: 2003
Track Description:
This refers to school. You can't get out, people aren't your friends but you know there's a big world out there.

SHOW LESS

3
Buzzcocks : Sick City Sometimes
The whole feeling of aching to get out and far far away captured in one guitar line, amazing.

SHOW MORE

Track 7 from Buzzcocks
Length: 00:03:01
Year: 2003
Track Description:
The whole feeling of aching to get out and far far away captured in one guitar line, amazing.

SHOW LESS

4
Razorlight : Somewhere Else
When I was in a shitty English small town for a year this song got played every time I went out to like the on [...]

SHOW MORE

Track 0 from
Length: 00:03:08
Year:
Track Description:
When I was in a shitty English small town for a year this song got played every time I went out to like the only club in town. They had a 'rock night' on each Thursday & I lost my voice from screaming along to that song several times.

SHOW LESS

5
Camera Obscura : Lets Get Out of This Country
What does this city have to offer me?
I just can't see
I just can't see
Let's get out of [...]

SHOW MORE

Track 6 from lets get out of this country
Length: 00:03:21
Year: 2006
Track Description:
What does this city have to offer me?
I just can't see
I just can't see
Let's get out of this country
I have been so unhappy

SHOW LESS

6
Yeah Yeah Yeahs : Miles Away
"Looking in the car's rear view mirror
You're more beautiful than ever
Miles, Miles away"

SHOW MORE

Track 4 from Yeah Yeah Yeahs EP
Length: 00:02:16
Year: 2001
Track Description:
"Looking in the car's rear view mirror
You're more beautiful than ever
Miles, Miles away"

SHOW LESS

7
Superpunk : Raus aus dieser Stadt
This is one of my favourite German bands, and no, they're not exactly punk. Like, at all. This song basically [...]

SHOW MORE

Track 5 from Einmal Superpunk, bitte!
Length: 00:03:10
Year: 2004
Track Description:
This is one of my favourite German bands, and no, they're not exactly punk. Like, at all. This song basically goes "I need to get out of this town" over and over.

SHOW LESS

8
jonathan richman & the modern lovers : Roadrunner
Classic.

SHOW MORE

Track 0 from
Length: 00:04:03
Year:
Track Description:
Classic.

SHOW LESS

9
spillsbury : Raus!
Another German band... energetic, kinda weird electropunk.
"Get the car I have money and a backpack full [...]

SHOW MORE

Track 2 from Raus
Length: 00:02:42
Year: 2004
Track Description:
Another German band... energetic, kinda weird electropunk.
"Get the car I have money and a backpack full of ideas. With 130 mph to wherever let's just go..."

SHOW LESS

10
Interpol : Next Exit
First song on Side B, such a great track for opening a mix.

SHOW MORE

Track 1 from Antics
Length: 00:03:20
Year: 2004
Track Description:
First song on Side B, such a great track for opening a mix.

SHOW LESS

11
Death Cab for Cutie : Lack of Color
Sometimes, in school, classes just became so dull I found myself staring at the white walls and I was convince [...]

SHOW MORE

Track 11 from Transatlanticism
Length: 00:03:35
Year: 2003
Track Description:
Sometimes, in school, classes just became so dull I found myself staring at the white walls and I was convinced there miraculously HAD to be something beneath them. I just couldn't accept their witness, it was so dull, it was unbelievable.

SHOW LESS

12
Wolf Parade : We Built Another World
Building your own private world always seems like the best plan if you're stuck where you are, huh. [...]

SHOW MORE

Track 4 from Apologies to the Queen Mary
Length: 00:03:15
Year: 2005
Track Description:
Building your own private world always seems like the best plan if you're stuck where you are, huh.

SHOW LESS

13
Ton Steine Scherben : Wir Müssen Hier Raus!
Oh dear, this is old. This is 13 year old teenageangsty me. Back then I was into punk and therefore thought I [...]

SHOW MORE

Track 0 from
Length: 00:05:20
Year:
Track Description:
Oh dear, this is old. This is 13 year old teenageangsty me. Back then I was into punk and therefore thought I had to hate everyone and everything.

SHOW LESS

14
Belle & Sebastian : Get Me Away from Here, I'm Dying
So this is how I changed over the last years. Same feeling, different approach. ;)

SHOW MORE

Track 6 from If You're Feeling Sinister
Length: 00:03:25
Year: 1996
Track Description:
So this is how I changed over the last years. Same feeling, different approach. ;)

SHOW LESS

15
Metric : Live It Out
This is such a good track to listen to on trains. It makes you feel like stuff is actually HAPPENING, yay. [...]

SHOW MORE

Track 10 from Live It Out
Length: 00:03:45
Year: 2005
Track Description:
This is such a good track to listen to on trains. It makes you feel like stuff is actually HAPPENING, yay.

SHOW LESS

16
The Indelicates : Julia We Don't Live In the 60s
"You and I we are the same as each other so come over to mine and we'll drink some beer / let's get on a bus a [...]

SHOW MORE

Track 0 from
Length: 00:03:22
Year:
Track Description:
"You and I we are the same as each other so come over to mine and we'll drink some beer / let's get on a bus and get the fuck out of here."

SHOW LESS

17
Radiohead : Exit Music (For A Film)
Today we escape.
Pack and get dressed before your father hears us / before hell breaks loose.

SHOW MORE

Track 4 from OK Computer
Length: 00:04:24
Year: 1997
Track Description:
Today we escape.
Pack and get dressed before your father hears us / before hell breaks loose.

SHOW LESS
Tag Board
You must log in to leave a tag
Stuff
Quick Jump
Eleutheromania's other mixes
Related mixes
recent visitors
show all