[?]
Not a member? Sign-up now, it's free!
Login
[?]
These are links to some of the major sections in the mixtape collective.
Lists: Browse various lists that are generated by the loads of data we have collected.
Contests: Check out the latest contests, see previous winners, and find out how you can be a part
Music: Check out our ever-growing database of musical knowledge! Use it to find any artist, album, or track that has been entered since the birth of the site and rate and find detailed usage statistics.
Main
[?]
Tired of looking at the same old pages? Try checking out a random one, you never know what you might find...
Random!
The DJOMMOOCCTM Mix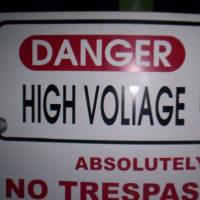 The DJOMMOOCCTM Mix
Created by:
openmicmike
Tracks:
21
Length:
01:15:20
Keywords
1. cruising
2. alternative
3. werird
Created on
6/17/06 12:36am
Level
6
Points
2615
Total visitors
141
Unique visitors
68
description:
So, that stands for "The Def Jeff and Open Mic Mike (and Occasionally Overly Caucasian) Cruisin' at Three in the Mornin' Mix"
Basically, one summer my friend and I were always out until four or five in the morning driving around, taking pictures and climbing things, so we needed a good mix of songs we liked to listen to. It's basically a little sarcastic-ironic-bitter-fun-weird...oh yeah, and there are several songs about our female situation at the time.
tracklist
1
Gary Numan : Cars
Well, we were driving around in our car...

SHOW MORE

Track 9 from The Pleasure Principle
Length: 00:03:53
Year: 1979
Track Description:
Well, we were driving around in our car...

SHOW LESS

2
Cold : Stupid Girl
Well, I definitely didn't have a girl, I'm sure Chris (Overly Caucasian) was fighting or breaking up with some [...]

SHOW MORE

Track 4 from Year of the Spider
Length: 00:03:09
Year: 2003
Track Description:
Well, I definitely didn't have a girl, I'm sure Chris (Overly Caucasian) was fighting or breaking up with someone (he always is), and I dunno about Jeff.

SHOW LESS

3
Harvey Danger : Flagpole Sitta
We're all a little crazy, and I think people looked at us weird for being out at three in the morning climbing [...]

SHOW MORE

Track 2 from Where Have All the Merrymakers Gone?
Length: 00:03:38
Year: 1997
Track Description:
We're all a little crazy, and I think people looked at us weird for being out at three in the morning climbing radio towers (very similar to flagpoles).

SHOW LESS

4
STYX : Mr. Roboto
Hmm...this was Jeff's pick. I guess all I can say is you have to know his personality. He hates advertising, d [...]

SHOW MORE

Track 1 from Kilroy Was Here
Length: 00:05:28
Year: 1983
Track Description:
Hmm...this was Jeff's pick. I guess all I can say is you have to know his personality. He hates advertising, doesn't have a cell phone, drives a ghetto car, etc.

SHOW LESS

5
Jay-Z : 99 Problems
Again, we were poor and bored, but didn't have girls. I guess this doesn't apply to Chris. Also, it throws ano [...]

SHOW MORE

Track 9 from The Black Album
Length: 00:03:56
Year: 2006
Track Description:
Again, we were poor and bored, but didn't have girls. I guess this doesn't apply to Chris. Also, it throws another genre into the mix to keep it from being bland.

SHOW LESS

6
Citizen King : Better Days (And the Bottom Drops Out)
I have seen better days, and I did theater in high school, so I had been the star of plays. And we had a ghett [...]

SHOW MORE

Track 2 from Mobile Estates
Length: 00:03:27
Year: 1999
Track Description:
I have seen better days, and I did theater in high school, so I had been the star of plays. And we had a ghetto sound system. And we were poor. Very appropriate.

SHOW LESS

7
Cake : The Distance
Do I even have to explain why we'd want Cake? They're amazing. But if I must give a reason besides them being [...]

SHOW MORE

Track 2 from Fashion Nugget
Length: 00:03:02
Year: 1996
Track Description:
Do I even have to explain why we'd want Cake? They're amazing. But if I must give a reason besides them being absolutely awesome, we were just driving around in our car, maybe enjoying being young and ignoring important life things around us.

SHOW LESS

8
Men Without Hats : The Safety Dance
Jeff picked this...I just don't know. He likes weird music. Fits him very well, though.

SHOW MORE

Track 6 from Rhythm of Youth
Length: 00:02:45
Year: 1982
Track Description:
Jeff picked this...I just don't know. He likes weird music. Fits him very well, though.

SHOW LESS

9
Beck : Loser
Who hasn't felt this way?

SHOW MORE

Track 1 from Mellow Gold
Length: 00:03:55
Year: 1994
Track Description:
Who hasn't felt this way?

SHOW LESS

10
R.E.M. : It's the End of the World As We Know It (And I Feel Fine)
This is kind of our attitude: the world could end, but we were having a good time and felt good about what we' [...]

SHOW MORE

Track 6 from Document
Length: 00:04:05
Year: 1987
Track Description:
This is kind of our attitude: the world could end, but we were having a good time and felt good about what we'd done, so forget about it. Also, the lyrics and vocals are just cool.

SHOW LESS

11
Cherry Poppin' Daddies : Zoot Suit Riot
Alright, there's no good reason other than it's upbeat and fun and easy to sing along to. And hey, ya gotta st [...]

SHOW MORE

Track 1 from Zoot Suit Riot
Length: 00:03:57
Year: 1997
Track Description:
Alright, there's no good reason other than it's upbeat and fun and easy to sing along to. And hey, ya gotta stay awake at three.

SHOW LESS

12
Vendetta Red : Caught You Like a Cold
This is just a good song to turn up.

SHOW MORE

Track 1 from White Knuckled Substance
Length: 00:02:38
Year: 2001
Track Description:
This is just a good song to turn up.

SHOW LESS

13
Liam Lynch : United States of Whatever
This song captures our personalities pretty well.

SHOW MORE

Track 2 from Fake Songs
Length: 00:01:30
Year: 2002
Track Description:
This song captures our personalities pretty well.

SHOW LESS

14
Radiohead : Creep
Another one of those "I'm cynical, I'm gonna be a little bitter about it" songs we like so much.

SHOW MORE

Track 2 from Pablo Honey
Length: 00:03:56
Year: 1993
Track Description:
Another one of those "I'm cynical, I'm gonna be a little bitter about it" songs we like so much.

SHOW LESS

15
Cake : Short Skirt/Long Jacket
I'd say we all want a girl with a short skirt and a long jacket, wouldn't you? I don't care if it's the same a [...]

SHOW MORE

Track 4 from Comfort Eagle
Length: 00:03:24
Year: 2001
Track Description:
I'd say we all want a girl with a short skirt and a long jacket, wouldn't you? I don't care if it's the same artist twice, it's Cake.

SHOW LESS

16
Nirvana : Smells Like Teen Spirit
Is there a better song to enjoy? Man, Nirvana in the morning will make your whole day better.

SHOW MORE

Track 1 from Nevermind
Length: 00:05:01
Year: 1991
Track Description:
Is there a better song to enjoy? Man, Nirvana in the morning will make your whole day better.

SHOW LESS

17
Green Day : Nice Guys Finish Last
Okay, maybe we were a little focused on girls and our lack thereof.

SHOW MORE

Track 1 from Nimrod
Length: 00:02:49
Year: 1997
Track Description:
Okay, maybe we were a little focused on girls and our lack thereof.

SHOW LESS

18
Cake : Comfort Eagle
I know, another Cake, I'm pushing it. But, you can always sing along to this, which is a huge plus. And, all t [...]

SHOW MORE

Track 7 from Comfort Eagle
Length: 00:03:40
Year: 2001
Track Description:
I know, another Cake, I'm pushing it. But, you can always sing along to this, which is a huge plus. And, all three of us went to church together (Jeff stopped going), and we got a little kick out of the people who just go to be popular, or how at places like Applegate there's actually a "pretty side"... Whatever, it has personal value.

SHOW LESS

19
Eels : Mr. E's Beautiful Blues
Another one of our sarcastic, ironic songs. You gotta be able to laugh at life.

SHOW MORE

Track 15 from Daisies of the Galaxy
Length: 00:03:58
Year: 2000
Track Description:
Another one of our sarcastic, ironic songs. You gotta be able to laugh at life.

SHOW LESS

20
The Honorary Title : Everything I Once Had
The first time I heard this song was through a girl I really liked at the time, so I added it kind of in memor [...]

SHOW MORE

Track 3 from Anything Else but the Truth
Length: 00:03:49
Year: 0000
Track Description:
The first time I heard this song was through a girl I really liked at the time, so I added it kind of in memory of her.

SHOW LESS

21
Like David : For Jason's Car
I have no idea what he's saying, but Jeff loves this song, so I added it without telling him as a surprise. It [...]

SHOW MORE

Track 9 from It Started With Twelve
Length: 00:03:20
Year: 2001
Track Description:
I have no idea what he's saying, but Jeff loves this song, so I added it without telling him as a surprise. It's a little weird and obscure, so it's right up our alley.

SHOW LESS
Tag Board
You must log in to leave a tag
Stuff
Quick Jump
openmicmike's other mixes
Related mixes
recent visitors
show all