[?]
Not a member? Sign-up now, it's free!
Login
[?]
These are links to some of the major sections in the mixtape collective.
Lists: Browse various lists that are generated by the loads of data we have collected.
Contests: Check out the latest contests, see previous winners, and find out how you can be a part
Music: Check out our ever-growing database of musical knowledge! Use it to find any artist, album, or track that has been entered since the birth of the site and rate and find detailed usage statistics.
Main
[?]
Tired of looking at the same old pages? Try checking out a random one, you never know what you might find...
Random!
The WHDIJLT? Mix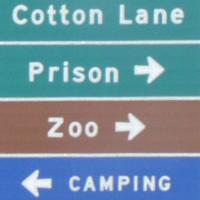 The WHDIJLT? Mix
Created by:
openmicmike
Tracks:
14
Length:
00:57:09
Keywords
1. Mix Contest 7
2. Mix Contest 7
3. Mix Contest 7
Created on
12/23/06 03:32am
Level
5
Points
2086
Total visitors
72
Unique visitors
44
This mix was ranked #25 out of 28 entries for this contest
description:
That's the 'What the Heck Did I Just Listen To?' Mix.
I left out one song on purpose. Read the description on track five for an explanation. Damn the man.
This mix was so much harder than I expected. That stupid Doggy Style track and my high school track kept me busy forever! And it's probably submitted to late to rank well! Curses...
Alas. I hope someone can find some enjoyment from my eclectic tastes and opinionated descriptions.
tracklist
1
Martin O'Donnell : Halo Theme Mjolnir Mix
With a slow, steady buildup, and amazing instrumentals that everyone can recognize, this is a great song to st [...]

SHOW MORE

Track 1 from Halo 2
Length: 00:04:11
Year: 2004
Track Description:
With a slow, steady buildup, and amazing instrumentals that everyone can recognize, this is a great song to start things off. Go ahead, get excited.

SHOW LESS

2
Derek Webb : Mockingbird
Derek Webb's mellow sound and meaningful lyrics are just amazing. He's a good musician, with a message behind [...]

SHOW MORE

Track 1 from Mockingbird
Length: 00:04:13
Year: 2006
Track Description:
Derek Webb's mellow sound and meaningful lyrics are just amazing. He's a good musician, with a message behind his words. On top of that, go to www.freederekwebb.com and download 'Mockingbird' for free.

SHOW LESS

3
Sublime : April 29, 1992 (Miami)
Incite a freaking riot!

SHOW MORE

Track 5 from Sublime
Length: 00:03:55
Year: 2000
Track Description:
Incite a freaking riot!

SHOW LESS

4
Hoobastank : Inside of You
This song is so vulgar, but it's just so catchy at the same time! Gotta love it.

SHOW MORE

Track 4 from Every Man for Himself
Length: 00:03:08
Year: 2006
Track Description:
This song is so vulgar, but it's just so catchy at the same time! Gotta love it.

SHOW LESS

5
Gnarls Barkley : Crazy
This is not a song Michael Bolton should cover. I determined there is NO song Michael Bolton should cover, eve [...]

SHOW MORE

Track 2 from St. Elsewhere
Length: 00:02:58
Year: 2006
Track Description:
This is not a song Michael Bolton should cover. I determined there is NO song Michael Bolton should cover, ever, but am unable to leave a track blank. Michael, stop. Please.
Anyway, 'Crazy' is the most annoying song I have ever heard. I have walked out of stores, and even a restaurant once, because this song was on. Words cannot describe how much I loathe it. Damn you, Gnarls Barkley, damn you. You were even cool as Darth, but nothing can make up for this song.
And, the irony of putting a track we hate on a mix just hit me. It's masochistic.

SHOW LESS

6
Britney Spears : Me Against The Music
Britney was hot, and so was this song. Leave me alone!

SHOW MORE

Track 1 from In The Zone
Length: 00:03:43
Year: 2003
Track Description:
Britney was hot, and so was this song. Leave me alone!

SHOW LESS

7
Demon Hunter : The Flame That Guides Us Home
Listen to it.

SHOW MORE

Track 1 from The Tryptich
Length: 00:00:29
Year: 2005
Track Description:
Listen to it.

SHOW LESS

8
Frank Sinatra : Strangers In the Night
'Strangers in the night, exchanging glances. . . What were the chances we'd be sharing love / before the night [...]

SHOW MORE

Track 1 from Strangers In the Night
Length: 00:02:38
Year: 1966
Track Description:
'Strangers in the night, exchanging glances. . . What were the chances we'd be sharing love / before the night was through?'
C'mon! Frank's pickin' up sluts in the club! He's just more melodious about it than Snoop Doggy Dog.

SHOW LESS

9
Ewan McGregor and Alessandro Safina : Your Song
Ewan freakin' rocked this song. Sorry, Elton.

SHOW MORE

Track 6 from Moulin Rouge Sountrack
Length: 00:03:38
Year: 2001
Track Description:
Ewan freakin' rocked this song. Sorry, Elton.

SHOW LESS

10
Junior Kelly : Jah Nuh Dead
This is not technically off of a record. I don't know that I've ever purchased a vinyl. This is the last song [...]

SHOW MORE

Track 10 from Love So Nice
Length: 00:04:03
Year: 2001
Track Description:
This is not technically off of a record. I don't know that I've ever purchased a vinyl. This is the last song I purchased, however. I was actually looking for Sinèad O'Connor by the same name, but this one is much better.

SHOW LESS

11
Calibretto 13 : Spoiled Brat
Calibretto 13 is just a painfully bad old punk band, but they're so FUN it's good to listen to them sometimes. [...]

SHOW MORE

Track 2 from Enter The Danger Brigade
Length: 00:01:52
Year: 2000
Track Description:
Calibretto 13 is just a painfully bad old punk band, but they're so FUN it's good to listen to them sometimes. Cool lyrics, I suppose, too.
"You're a spoiled brat, oh yes it's true. You're stuck on self, nobody matters but you. Forget about the hungry in Mexico. Go play your stupid Nintento. We've got everything we want; we're ungrateful, spoiled little brats."

SHOW LESS

12
Buckcherry : Crazy Bitch
This is like my friend's theme song, and she's never even heard it!
I love this song, and the Hoobastank [...]

SHOW MORE

Track 7 from 15
Length: 00:03:22
Year: 2005
Track Description:
This is like my friend's theme song, and she's never even heard it!
I love this song, and the Hoobastank song 'Inside of You,' because they're both so vulgar, yet just so catchy!

SHOW LESS

13
Cake : The Distance
This song is just always there. This one was HARD to choose, because I didn't listen to a wide variety of musi [...]

SHOW MORE

Track 2 from Fashion Nugget
Length: 00:03:02
Year: 1996
Track Description:
This song is just always there. This one was HARD to choose, because I didn't listen to a wide variety of music in high school. But Cake is the band that stands out most that I have listened to for years, so this is my song.

SHOW LESS

14
Damien Rice : Eskimo
This is great first of all because it has 'hidden tracks,' which in this case really just means lots of dead a [...]

SHOW MORE

Track 10 from 0
Length: 00:15:57
Year: 2003
Track Description:
This is great first of all because it has 'hidden tracks,' which in this case really just means lots of dead air between songs, but they're on one track, so you think it's over, but it keeps going.
Most importantly, though, the woman at the end singing a song based on 'Silent Night' just has a beautiful voice. The end of this song tacked on the end of what I think is one of the most beautiful albums is almost enough to bring one to tears.

SHOW LESS
Tag Board
You must log in to leave a tag
Stuff
Quick Jump
openmicmike's other mixes
Related mixes
recent visitors
show all