[?]
Not a member? Sign-up now, it's free!
Login
[?]
These are links to some of the major sections in the mixtape collective.
Lists: Browse various lists that are generated by the loads of data we have collected.
Contests: Check out the latest contests, see previous winners, and find out how you can be a part
Music: Check out our ever-growing database of musical knowledge! Use it to find any artist, album, or track that has been entered since the birth of the site and rate and find detailed usage statistics.
Main
[?]
Tired of looking at the same old pages? Try checking out a random one, you never know what you might find...
Random!
love is all around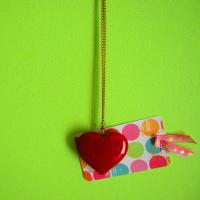 love is all around
Created by:
Franklin
Tracks:
17
Length:
00:48:50
Keywords
1. punk
2. alternative
3. love
Created on
10/02/08 03:31pm
Level
1
Points
1165
Total visitors
33
Unique visitors
14
description:
a mix i made about love, both platonic and romantic. songs about good friends, pretty girls and heart break too! my second mix, creative criticism is urged. i tried to vary the tracks from all different genres of music.

cheers!
tracklist
1
Husker Du : Love is All Around
the title track of the mix, Husker Du playing their version of Love is All Around.

SHOW MORE

Track 0 from Eight Miles High 7"
Length: 00:01:47
Year: 0000
Track Description:
the title track of the mix, Husker Du playing their version of Love is All Around.

SHOW LESS

2
Dave Edmunds : Girls Talk
a rock n' roll great singing about those pretty girls well know and love.

SHOW MORE

Track 1 from Repeat When Necessary
Length: 00:03:25
Year: 0000
Track Description:
a rock n' roll great singing about those pretty girls well know and love.

SHOW LESS

3
NRBQ : Ridin' In My Car
a song about heart break that i think we can all identify with by a classic power pop group.

SHOW MORE

Track 7 from All Hopped Up
Length: 00:02:58
Year: 0000
Track Description:
a song about heart break that i think we can all identify with by a classic power pop group.

SHOW LESS

4
Spanky & Our Gang : Sunday Will Never be the Same
yet another song about losing a loved one, a pop classic!

SHOW MORE

Track 20 from Summer Of Love Gold (Remastered)
Length: 00:03:02
Year: 0000
Track Description:
yet another song about losing a loved one, a pop classic!

SHOW LESS

5
Charles Manson : Look at Your Game Girl
extremely underrated folk-love song by a convicted killer.

SHOW MORE

Track 1 from Charles Manson
Length: 00:02:03
Year: 0000
Track Description:
extremely underrated folk-love song by a convicted killer.

SHOW LESS

6
Tommy James and the Shondelles : Crimson and Clover
a classic pop song about that one girl we all had our eye on.

SHOW MORE

Track 1 from Crimson and Clover
Length: 00:03:29
Year: 1968
Track Description:
a classic pop song about that one girl we all had our eye on.

SHOW LESS

7
Billy Bragg : Sexuality
love and equality for all! Billy Bragg protests homosexual oppression with this light hearted love song.

SHOW MORE

Track 21 from Must I Paint You A Picture?
Length: 00:03:48
Year: 2003
Track Description:
love and equality for all! Billy Bragg protests homosexual oppression with this light hearted love song.

SHOW LESS

8
Steely Dan : Black Cow
heartbreak, cheating, deception, Steely Dan pretty much cover all of the worst things in a relationship with t [...]

SHOW MORE

Track 0 from Aja
Length: 00:00:00
Year: 1977
Track Description:
heartbreak, cheating, deception, Steely Dan pretty much cover all of the worst things in a relationship with this track.

SHOW LESS

9
Rick Astley : Never Gonna Give You Up
while only a one hit wonder of the 1980s, Rick Astley's never gonna give you up!

SHOW MORE

Track 1 from Whenever You Need Somebody
Length: 00:03:32
Year: 1987
Track Description:
while only a one hit wonder of the 1980s, Rick Astley's never gonna give you up!

SHOW LESS

10
Buzzcocks : Ever Fallen In Love?
ever fallen in love with some you shouldn't have?

SHOW MORE

Track 2 from Love Bites
Length: 00:02:42
Year: 1978
Track Description:
ever fallen in love with some you shouldn't have?

SHOW LESS

11
The Clash : 1-2 Crush On You
everyone's had a crush on someone!

SHOW MORE

Track 23 from Clash on Broadway
Length: 00:03:00
Year: 0000
Track Description:
everyone's had a crush on someone!

SHOW LESS

12
Weezer : Buddy Holly
a song about friends and the struggles they face in high school, a favorite of mine.

SHOW MORE

Track 4 from Blue Album
Length: 00:02:39
Year: 1994
Track Description:
a song about friends and the struggles they face in high school, a favorite of mine.

SHOW LESS

13
XTC : Mayor of Simpleton
he may not be smart, he may not be sophisticated, but he knows one thing: he loves you!

SHOW MORE

Track 2 from Oranges and Lemons
Length: 00:03:58
Year: 1989
Track Description:
he may not be smart, he may not be sophisticated, but he knows one thing: he loves you!

SHOW LESS

14
The Cure : The Love Cats
The Cure put their own spin on the traditional love song.

SHOW MORE

Track 13 from Staring At The Sea: The Singles 1979-1985
Length: 00:03:39
Year: 1986
Track Description:
The Cure put their own spin on the traditional love song.

SHOW LESS

15
The dB's : Amplifier
angry girlfriends and rock music, they go together like peanut butter and jelly!

SHOW MORE

Track 18 from Left Of The Dial: Dispatches From The '80s Underground [Disc 2]
Length: 00:03:07
Year: 0000
Track Description:
angry girlfriends and rock music, they go together like peanut butter and jelly!

SHOW LESS

16
Descendents : In Love This Way
friends, they can become more than that, but not all of them feel the same way.

SHOW MORE

Track 11 from I Don't Want to Grow Up
Length: 00:02:32
Year: 1985
Track Description:
friends, they can become more than that, but not all of them feel the same way.

SHOW LESS

17
Death Cab for Cutie : I WIll Follow You Into the Dark
i love you katie!

SHOW MORE

Track 5 from Plans
Length: 00:03:09
Year: 2005
Track Description:
i love you katie!

SHOW LESS
Tag Board
You must log in to leave a tag
Stuff
Quick Jump
Franklin's other mixes
Related mixes
recent visitors
show all